I'm delighted to post another addition to the selections from readers for the
Fantasy Contest post
. And it's not too late if
you
want to add
your
line-up to those we've already had. Comment below or on the
original post
or email 6ft1swell@gmail.com
O Carteiro
writes
Well, I arrived late at the party. But I guess it's still time to make my line up. Judging on big muscles and beauty combined. I choose everyone on the year they were on top form.
Check out his blogs
Blog das Musculosas,
Cartas de Musculosas,
and my personal favourite
Super Trunfo Musculosas,
which, it will soon become clear to English-speakers, means
Top Trumps
. I really think
O Carteiro
should produce more of these...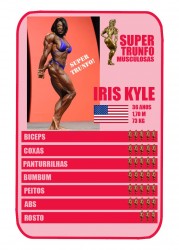 ... so let's encourage him shall we? I think they are works of genius. There could be an all-time set, then individual sets for the eighties, nineties and so on, or sets for different bodyparts perhaps - a game of
Super Trunfo Musculosas Edição BumBum
anyone?
Anyway, here are his choices, all the way from Brazil, along with the 'stage names' provided by
O Carteiro
himself.
[Apologies if the pictures I have are not exactly the correct year specified - I did my best! If anyone has better pics, especially of Judy Miller, then please get in touch.]
Monica
Amazon
Martin and Denise
Babyface Beef
Hoshor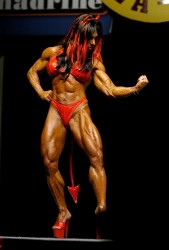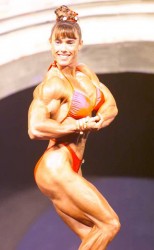 Nursel
Beef & Boobs
Gurler and Christa
Berlin Wall of Muscle
Bauch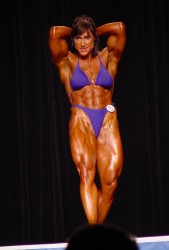 Debbie
Bicepia
Bramwell and Lisa
Calves of Steel
Auckland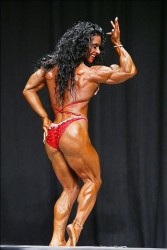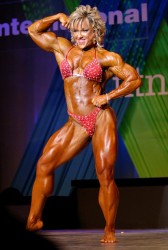 Juliette
Dutch Dynamo
Bergmann and Fabiola
Eye Popper
Boulanger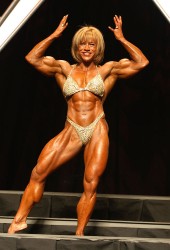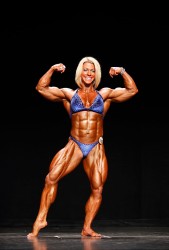 Sophie
Boeuf Canadien
Duquette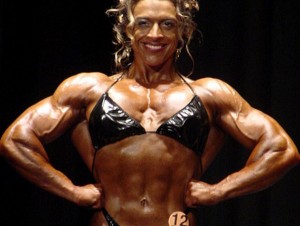 Christine
Flex Freak
Envall
Collette
Gimme Muscle
Guimond and Denise
Hardowski
Rutkowski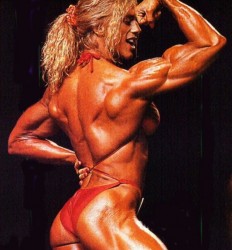 Debi
Hot & Hard
Laszewski and Marja
Ice Giant
Lehtonen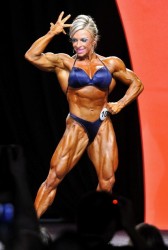 Cathy
Leg-endary
Le François and Heather
Major Glutes
Policky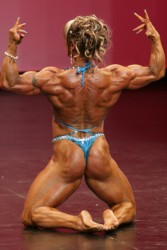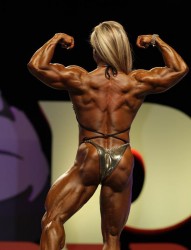 Kristy
Mamooth Muscle
Hawkins and Connie
Muskel Panzer
Brandt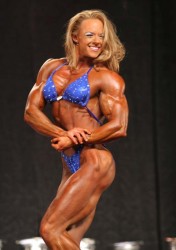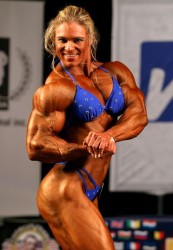 Annie
Potenza
Riveccio and Judy
The Big One
Miller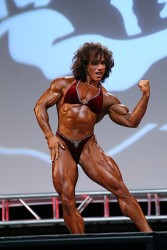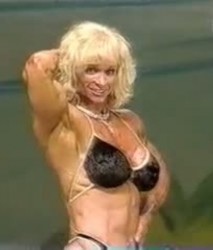 And
O Carteiro
adds:
Bonus: the upcoming Anne Luise
Hulkette
Freitas (watch out)
. Indeed. It's about time I posted some recent Anne Freitas pics. Bejesus she's getting bigger and bigger and bigger...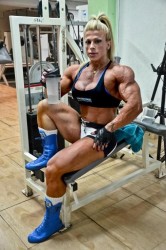 And it doesn't stop there. Aleesha
Meat Armor
Young made a belated entrance to the competitor list.
O Carteiro
reveals
To be honest, I forgot to tell her about the contest. When she knew it, she showed up and said: "I think I have the qualifications for the contest". And then made the biggest, beefiest, enormous crab shot I ever seen. In front of that delicious pose, I could just reply "Yes you have". Now, viewers around the globe will have to buy a VeryWideScreen TV if they wanna see the show.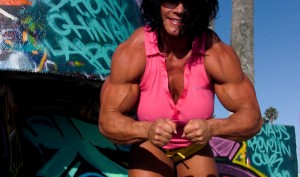 A VeryWideScreen TV and a FemaleMuscleFan-Size box of Kleenex methinks.
Many many thanks to
O Carteiro
and the other readers who arrived a little earlier at the party. What are the rest of you waiting for?
Scores on the doors after
O Carteiro
's votes:
4 votes: Alina Popa
3 votes: Fabiola Boulanger, Tazzie Colomb, Gina Davis, Christine Envall
and Denise Hoshor
Look out for some clips of these goddesses on stage on the
Tube Videos page
soon...