C. Moore heard FMS was lookin' for Hall of Famers.

"Well, how 'bout the Golden Glootz of La Duquette?" thought I.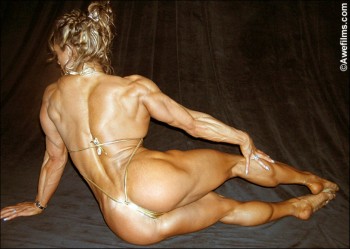 Consider this C. Moore's NOMINATION #1.

The whole set kept C. Moore busy for months, but all-time fave is picture bottom right, where C. Moore sees that La Duquette isn't QUITE tanned all over.

In-croy-able!!!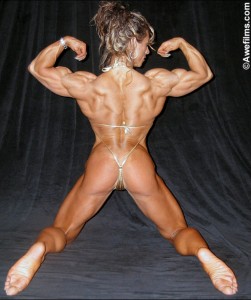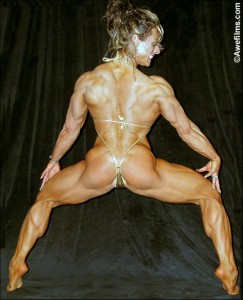 And while we are at it, C. Moore also nominates La Duquette for the following clip.

So short, and yet so very very sweet. Not to mention sticky.
C. Moore needs to wipe it up. Later my brethren!
[
editor's note
-
FMS
is happy to put both the pics and the clip into the
Hall of Fame
, along with
Michelle Baker in purple
and
the Abs & Thigh pose
. We appeal again to readers for their own nominations - looking forward to hearing your thoughts.]