Lisa Cross Descriptions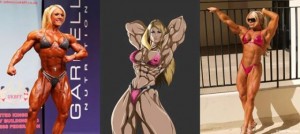 Last week we brought you news of the publication of the first novel by
FMS
fave and all-round Great Briton
Lisa Cross
,
Devil and Disciple
. But for some time now, Lisa has also been putting her linguistic talents to good use on
her website
. Just reading Lisa's own unique descriptions of each new members' clip is often all it takes to get this fan a little hot under the collar (well, hot somewhere anyway - maybe not under the
collar
, but you know what I mean). Here are a couple of favourites from her newer clips.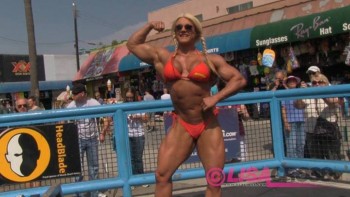 1. Ex-Boyfriend Chronicles
A series of clips made, you can probably guess, by her ex-boyfriend, for his and her pleasure. Well, now he's the ex, Lisa decided that
before they end up in the wrong hands and get sent around the internet I would share them with my faithful fans. I think you will enjoy these,
she says, before adding
that extra little turn on is they were supposed to be kept private. Some are sexy and some just down right dirty!
At the time of writing twelve of these clips were available - seems there was rarely a dull moment when this ex was around. They include one where
I use a toy in my wet pussy to satisfy myself while my ex films and wanks over me at the same time.
I can see how that would work! Another:
He used to love watching me workout so I let him video me around my place exercising. Let's just say after this he was very horny so was I so I was soon impaled on his big cock.
Impaled! Nice. Another, Lisa says, is
a fun shirt ripping video. This used to turn him on so much I can remember looking at his huge hard on as I slowly ripped my top off.
But my favourite from the collection so far has got to be...
He wanted me to walk naked by a lake in Cornwall. When I was totally naked a packed train went flying by. I remember being incredibly turned on knowing that hundreds of people had just seen me naked in public. What a thrill that was!
And in case you were in any doubt, Lisa wants you to know that
there is something very sexy knowing you are all jerking off over my private amateur videos.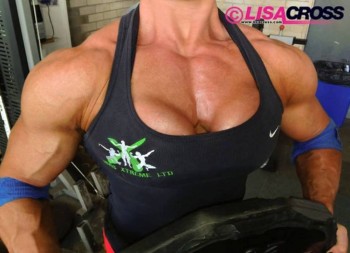 Lisa, I'm there before it's even downloaded!
2. POV Session
So many of you have requested a sexy muscle worship session and it is simply impossible to see you all so I have videoed a sexy session for you.
Considerate, but not the most exciting of opening sentences. But don't worry, Lisa is just getting warmed up.
This fan was so excited his pre cum was just dripping out constantly.
!!!
And that's just the first part. Can it get any hotter?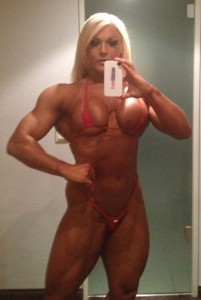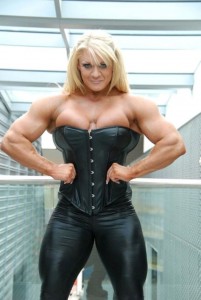 So now I have my fan good and hard I let him fondle and play with me. I crush his big cock in my bicep then crush wank him until he explodes with hot bright white cum all over my hand. I just love the feeling of spunking cock twitching in my strong grip.
It's said that Shakespeare coined thousands of words and phrases. Seems to me Lisa "LJK" Cross has just followed in his footsteps and coined her very own new phrase in the English language: "crush wank". Etymologists take note.
Enjoy!

Visit
Lisa's HOT MUSCLE PACKED RAW SEX POWER website
for more.