As The Dude says in
The Big Lebowski
,
New shit has come to light
. And as you may not be party to the new shit, FMS believes it is his duty to pass it on. The new shit concerns two of the women who featured in
Size Matters
week, Britain's reigning Queen,
Rene Campbell
, who had
a whole post of her own
, and the legend that is
Christine Envall
, who featured as one of the
Super Freaks
.
Rene Campbell has been flying the flag for Team GB recently at the European Bodybuilding Championships in Croatia, so FMS wishes to pass on their congratulations to her for finishing a creditable 3rd in the over 55kg class.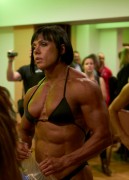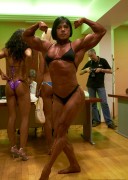 Now, a lot of comments have been made (by fans, not Rene) that she
only
finished 3rd, despite being the biggest woman on the stage. 'It's Bev Francis all over again' or 'It's a Euro-conspiracy against all things British' etc etc. But, as FMS has pointed out before, the subjectivity of bodybuilding judging (especially, it seems, female bodybuilding judging) means that there are always going to be controversial results at contests, and it's really not worth getting worked up about.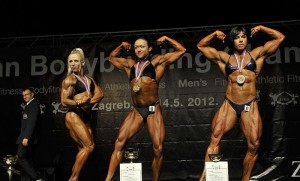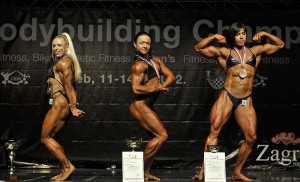 She was the biggest woman on that stage. We know that, she knows that, and the judges knew that too, and the fact that most fans are talking about Rene rather than the competitors who finished higher is, I think, in itself going to pay dividends for her career-wise. There will be other competitions at other times in other places where the judges will see her size as an advantage and place her higher. Her moment will undoubtedly come. Until then, we have some wonderful shots of Rene in the competition to console ourselves with.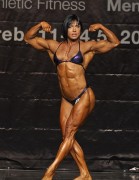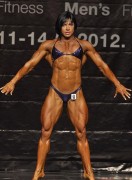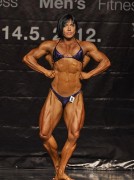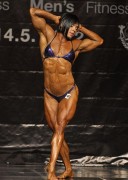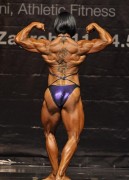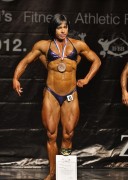 And so to Christine Envall. If you haven't heard - she's back! And judging by the pics, she hasn't come back as a toned down version of her former self. If anything, she looks even thicker than she did at her peak. Super-duper freaky! Marvel at the muscularity and striations in her hamstrings and glutes.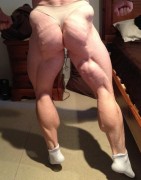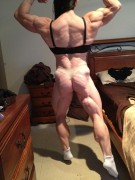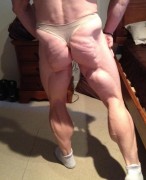 Christine says,
I started to get the bug again around October 2010 after attending a few of the local shows and we've slowly ramped the training up to see how my body would respond. My return to competition will be at the 2012 Europa Battle of Champions in Hartford, Conneticut on June 29 & 30, followed by the 2012 Wings of Strength in Chicago a week later.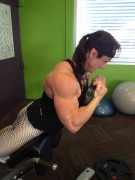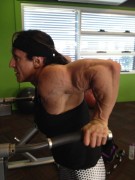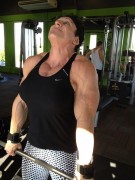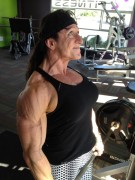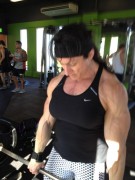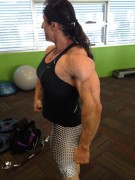 The legends like Yaxeni, Mah Ann Mendoza and Heather Foster helped motivate me to compete again. These women are a few years older than I am and they have competed continuously while I've been retired. As far as the Ms Olympia, that would be a dream come true, but I'd say it's a way down the track. Only 1st place qualifies for the Ms Olympia from this year, making it a tough achievement. I plan on spending the next couple of years getting 'known' again, then who knows what can happen...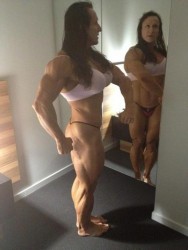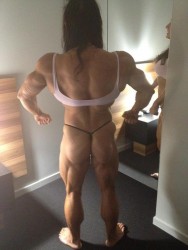 Welcome back Christine. I didn't know how much I'd missed you until I saw you again!