Some of the pictures I have found most stimulating over the last year. I'm not saying they were all taken this year, but they all came into my orbit in 2011.
I know I've been a naughty boy. Why don't you cuff me and punish me? Please.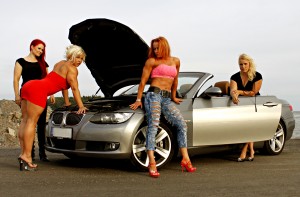 Car trouble. My kind of car trouble. I might need resuscitation if I keep fantasising about giving these four a lift to the nearest garage. In my Vauxhall Astra.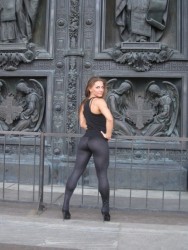 Leg shot of the year, runners-up. Beautiful photos, both of them. Both leave me absolutely speechless. Such beautiful women. Such amazing legs.
Leg shot of the year, winner. The heat coming of
Mara Dalila
melted the lens of the camera seconds after this shot was taken. The last shot that lens will ever take. What a way to go!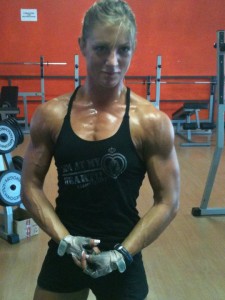 Pumped, sweaty and cute. Where is this gym? How do I join? When does she train?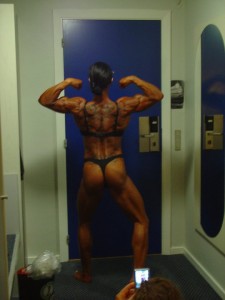 How many people are taking pictures of this glorious woman and her glorious glutes? At least two. She probably sold tickets.
Ten bucks. Join the queue.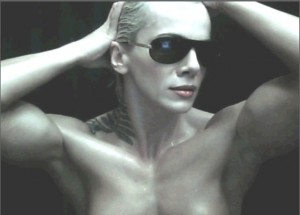 Femme Fatale
from HBCam. Sensational webcam performer, always in great shape. I'm a big fan of her rock hard abs but I love this screencap for what it leaves to my imagination. She's so shiny too.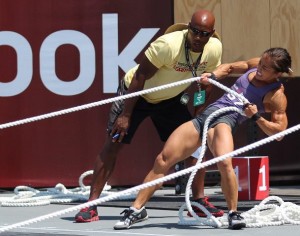 Muscles in action.
Annie Sakamoto
moving a mountain. Probably. Strong is sexy.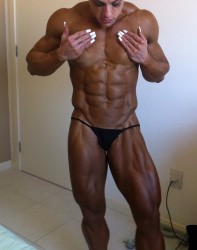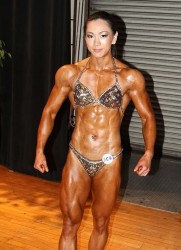 Contest ready.
Simonha Oliveira
gets her abs out before the contest, all muscles and tan, all touchable.
Yeon Woo-Ji
glistens backstage at a recent contest, beautiful, feminine and ripped.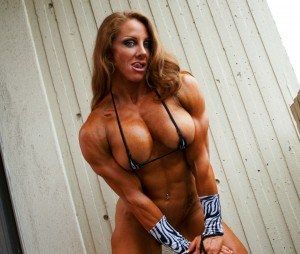 See if you can guess what it is I like about this one!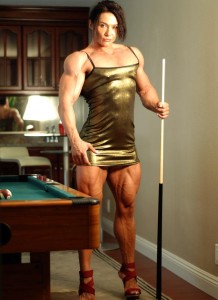 If you're just going to keep putting the cue ball in the middle of the table so I have to stretch over while you stand behind me groaning and not play seriously, then I'm going to put my baggiest sweatpants on. And stick this cue up your arse.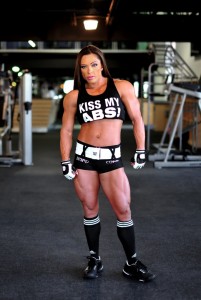 Bloody hell! Better do what she says. Looks like she'll beat the crap out of me if I don't.
Great socks by the way, really draw attention to your thighs
.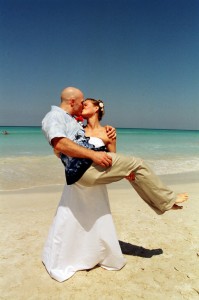 Real men marry strong women. Yeah! Good work fella!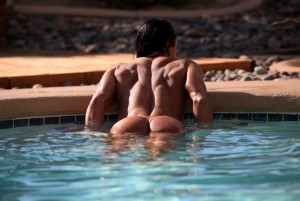 Katka
takes a topless dip. I think she might be burning a little. When she gets out, I'll towel her down and get some more lotion on.
Merry Christmas and a Female Muscle Packed New Year to all my lovely readers!