Which would you prefer to see on the catwalk?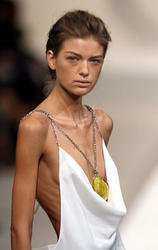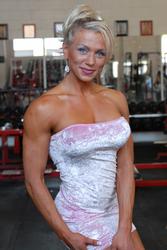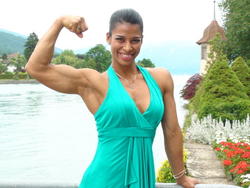 It's a no-brainer, right? Anaemic, coke-riddled, self-starving twigs
or the shimmering radiance of a healthy, shapely, sexy muscle babe?
I'd take
Irina Grishina
and
Roongtawang Jindasing
over the 'models' seen
in your typical catwalk show anyday.
Dresses enhance a woman's femininity. And the right dress can also
enhance the effect of a woman's muscles if these pictures are anything to go by.
She looks gorgeous
Nelli Tsyshkevich
and
Brigita Brezovac
The dress accentuates her shoulders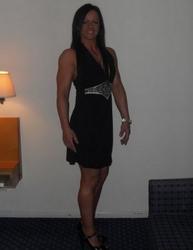 Bianca Jackson
and
Dorothy Trojanowicz
And reveals her shapely legs
Nathalie Fatigati
and
Rosanna Harte
She is muscular yet feminine and elegant
Mara Dalila
and
Xin Li Cao
The superior woman turns every head
Danielle Gardner
and
Mary Simmons
(My! What big
arms
she has!)
Fashionistas! Muscular is the future! Ditch the size zeroes and
get yourselves some living breathing female super-heroes!
Enjoy!