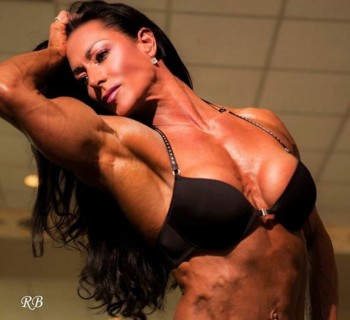 Making memories and enjoying every minute of it,
said Marthe of her post-contest shoot with the "gifted and awesome" femuscle photography legend Reg Bradford.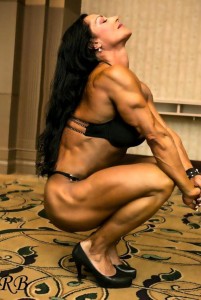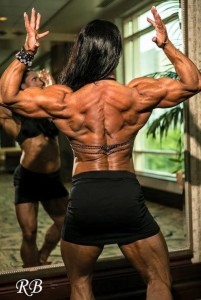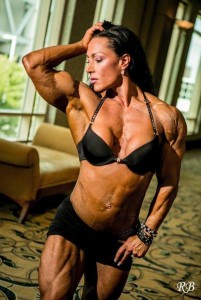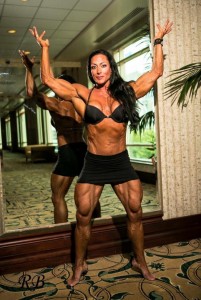 Bradford's been around since I've been into female muscle (and he was taking photos of female bodybuilders even before that). Much of his work in the late 80s and early 90s got seared into the memory and was rediscovered with glee when the internet came along - truly a case of once seen, never forgotten. And though his style has, out of necessity I imagine, become somewhat less iconic than it once was, given the right muscle model - ie.
Marthe Sundby
- he proves he can still very much cut it.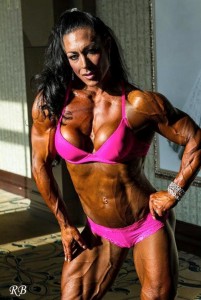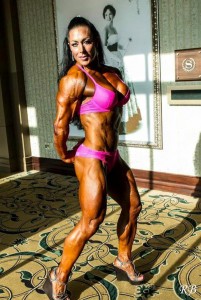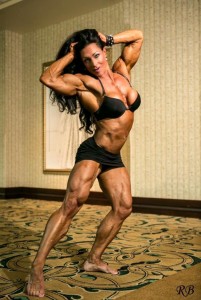 You could understand why Marthe chose Reg because she was a fan of his work equally well as if Reg made damn sure he didn't miss his chance with Marthe Stateside because he was a fan of hers. Either way, the results speak for themselves. A top body in top shape, a top photographer, smouldering in her favourite pink, and plenty of her smouldering in black too - giving Marthe a "dark and mysterious" edge, according to Reg. Don't get me wrong, I love a Marthe selfie as much as, if not a lot more than, the next man, but it's great to see her shot by a pro, "building an archive" as she puts it.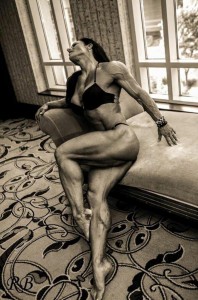 She looks stunning in these shots I think. Powerful yet feminine, strong and sensual, oozing with a sex appeal that comes from her self-confidence.
Nothing to hide,
says Marthe.
Be proud of who you are and what you do. Flex with style and grace.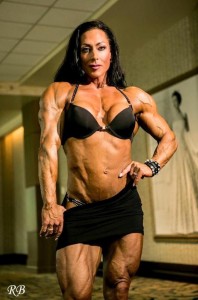 And you can check out more of Marthe by Reg on
her Instagram
and
Facebook
.
Reg also has
his own website
, and
Instagram, the excellently-named "Power Pecs"
.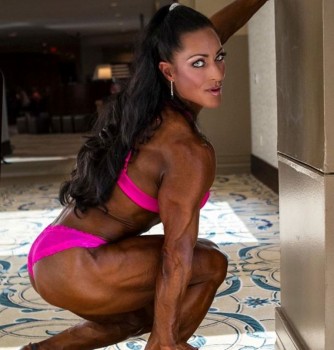 Enjoy!