The other day we reminded ourselves with the magnificent muscles of
Melissa Fanning
that "proper" Female Bodybuilders do, in fact, still exist in the NPC.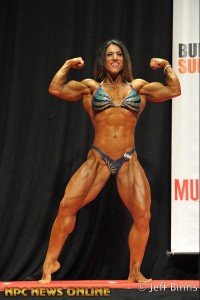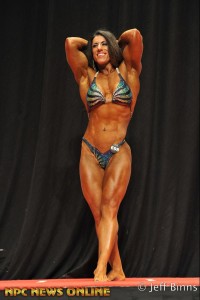 The bad news though is that Melissa was one of only
five
. 20% of the entire FBB division at this year's NPC USAs. Below is another 20%, the Middleweight class.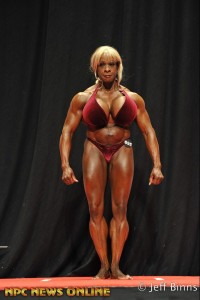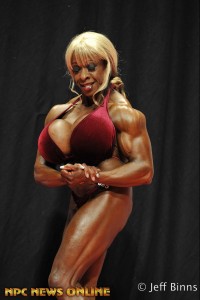 Not looking good Yvette. Not good.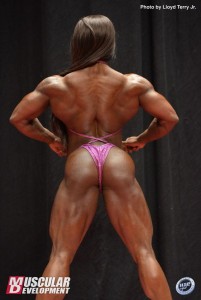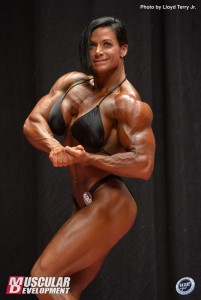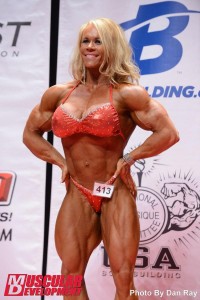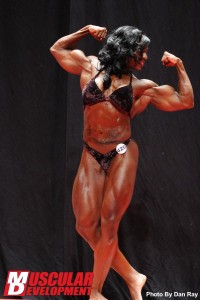 It's not like the writing hasn't been on the wall, and for well-documented reasons, but 2017 really feels like it's a new low. Granted, last year there were only 3 more competitors than this, although arguably the quality of the winner and runner-up -
Brittney O'Veal
and
Theresa Ivancik
- in the Heavyweight class lessened the shock of having fewer than ten FBBers for the first time in the contest's long history. But it was just three years ago when
Aleesha Young
dominated, and just four years ago when
Margie Martin
flexed off with
Shannon Courtney
for the Overall title.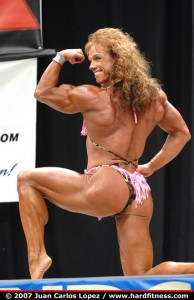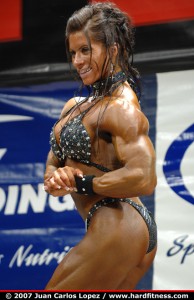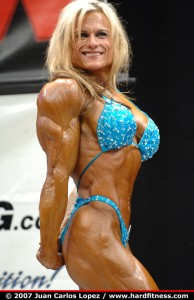 Go back five years to 2012 and there are 32 Female Bodybuilders at the show, and you only need to go back another five to 2007 and there are more than 50 - legendary names and quality throughout the field.
Star Blaylock
and
Sheila Bleck
weren't good enough to win their classes, and
Angie Salvagno
and
Michelle Neil
(who were) weren't good enough for the Overall, which went to
Jennifer Sedia
.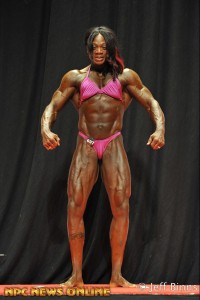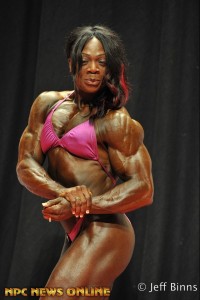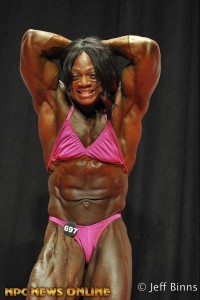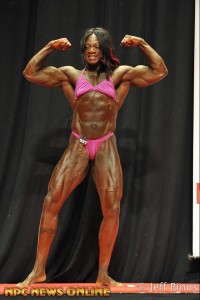 So praise is due to all the women - yes, even Yvette - who did fly the Female Bodybuilding flag in Las Vegas.
Kireen Ellis
, rather unluckily I thought, finished 4th out of 4 in the Heavyweight class, while
Eva Montgomery
took the Heavyweight and Overall titles plus the single pro card on offer. And the other 20%... well, we'll save that particular shining star for the big climax at the end of our week at the USAs.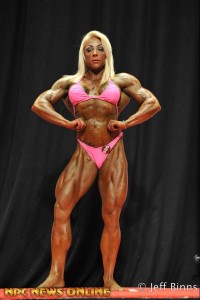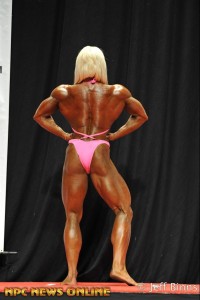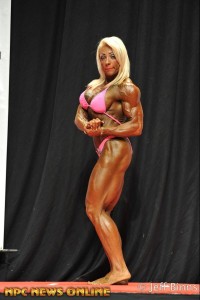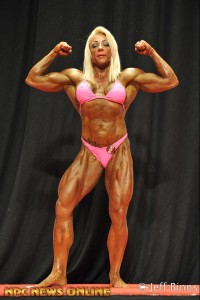 Neither the Jr USAs nor the Jr Nationals have a Female Bodybuilding class of any sort anymore, so we should at least be thankful this show does - but for how much longer?
More Eva, interviewed on RxMuscle
here
.