Due to some work commitments and Mr and Mrs Swell's now annual sojourn to the South of France (not the bit that was recently on fire, thankfully), the FMS offices are going to be closed this week, next week and the week after. Nevertheless, as always, we don't want to leave you totally FMS-less, so we've lined up
21 Reasons
, one daily picture (or two or three), plus one reason why we love doing what we do, as if we were explaining it to one not so convinced of the glory of the muscular female.
Enjoy!
#9
THE GREATEST LIE EVER TOLD ABOUT FBBs...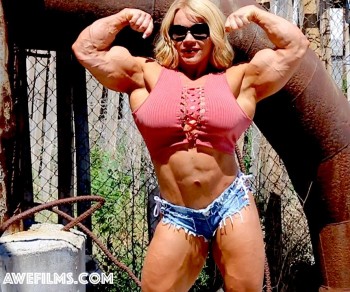 ... is that they lack femininity, that they lack "curves".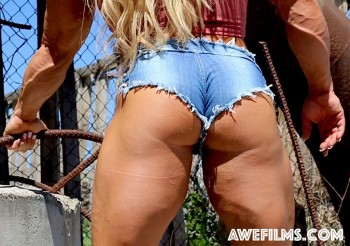 Well, I've spent some quality time with these recent pics of Aleesha, and I have to admit I'm struggling to find a single straight line. Far from lacking curves, FBBs (and OK, Aleesha is an
extreme
example, but why wouldn't I bring out the biggest gun available to blow this ridiculous myth out of the water once and for all?) are simply the most curvaceous women of all
because
they have muscles all over. Aleesha, and all her iron sisters, have curves in places where other women don't even have places.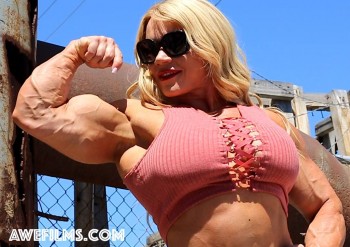 Fact.