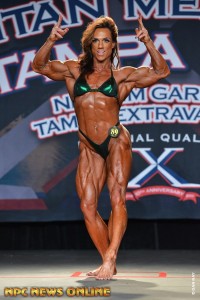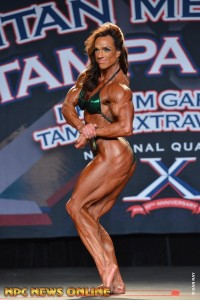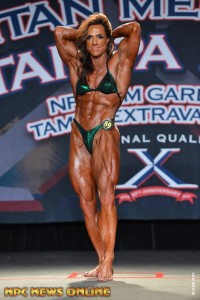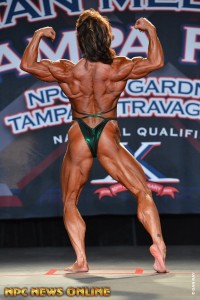 At the beginning of the month, the Tampa Pro provided the best Female Bodybuilding contest of the year prior to the Rising Phoenix. 17 women competed - the biggest line-up of the year, and - in my opinion anyway - by far the best in terms of quality.
Sheila Bleck
was crowned champion for the third time since 2014, with Britain's best
Lisa Cross
resplendent in her best ever shape runner-up for the second year in a row.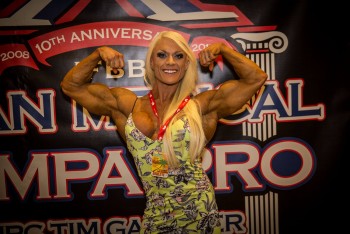 While on holiday, ol' Swell here has to admit to having spent a little more time than usual at the local hypermarket with its free wi-fi on the day after the show, drooling over the women, and Lisa in particular. The rest of the weekend was even spicier than normal for Mrs Swell. I'm sure that Lisa would approve of her effect.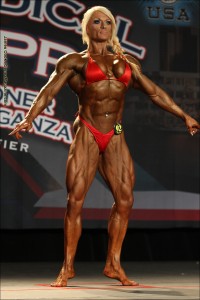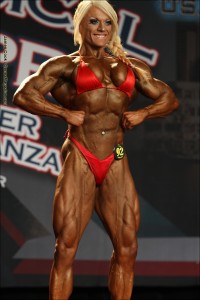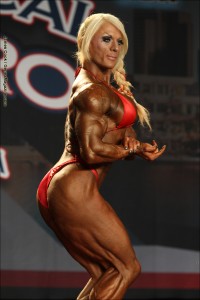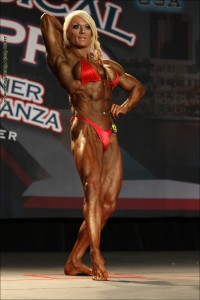 This is the second year that Lisa has been under the guidance of
Alina Popa
, and the results are clear for all to see. One fan rocked up at the pre-show meet and greet with his video camera and found Lisa with
Angela Rayburn
. "Are you the famous
Lisa Cross
?" he asks. Poor Angela doesn't get a lot of screen time, Lisa revels in the attention. I'm frankly quite surprised how well our roving reporter handles it when she pouts and hits a double bicep. My voice would have gone up at least an octave.
Any other show this year and Lisa would have been facing the issue of how to get the big sword back through UK customs, and a lot of the forum chatter I've seen since the event has been about how she was "robbed" here. I'm not so sure.
Sheila Bleck
is one hard woman who is hard to beat in Tampa, where she's competed four times since 2012 (when she was runner-up to
Sarah Hayes
), winning on the last three occasions.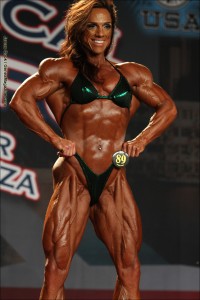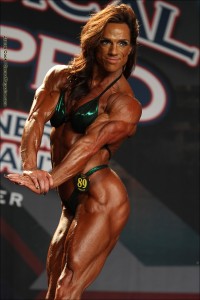 Her perfect proportions and flawless conditioning once again proved to be more than enough for the Tampa judges, and, as always, Sheila had the best evening routine.
Outside of the top two, it was a memorable pro debut for 3rd place
Pauline Nelson
(
last seen on FMS winning that pro card in July
), and in 4th
Virginia Sanchez
finally brought the size and conditioning from her prep and hotel room shots to the stage.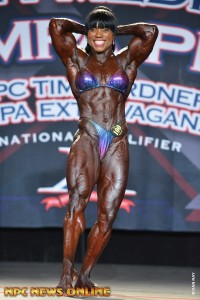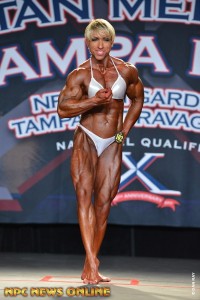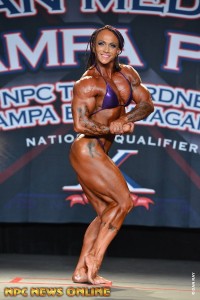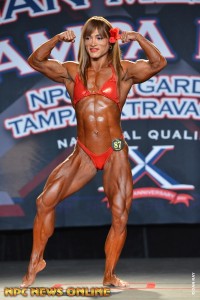 6th place
Janeen Lankowski
had her best day as a pro since she was 3rd (behind Sarah and Sheila) here in 2012, and
Alicia Alfaro
(aka
Alfaro-Mesa
), at her seventh attempt and her fifth in Tampa, finally cracked the top 10 and was awarded 7th.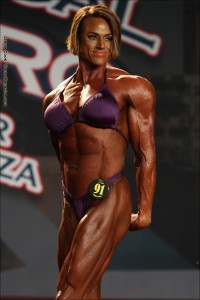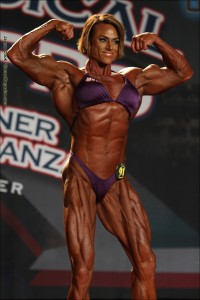 Outside the top 10, Australia's
Kahla Bullemor
returned after a three-year break to provide female muscle lovers all over the globe with something to swoon over. I almost didn't recognise her to be honest - I remembered her shredded physique from 2014, but had never thought she could be as stunningly beautiful as she looked here.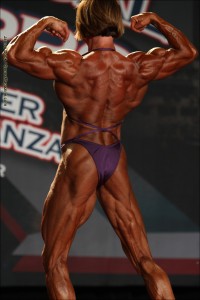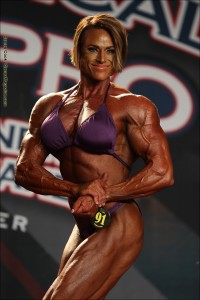 Perhaps the fact that she was somewhat less shredded this time (although her legs still looked pretty damn peeled) allowed her natural gorgeousness to shine through, perhaps she's just one of those women who gets more beautiful with age. Whatever the reason, the fan search for candid pics of Kahla at the show is on, although judging by the lack of images on
her Instagram
that actually feature herself, that search may not prove to be fruitful. Let's hope it won't be another three years till we see her again.
Check out more clips from the show on
fbbspy
, and contest galleries -
NPC News Online
and
FTVideo
are my personal go-tos, though the former doesn't have anything from the evening show, it does have
an extensive check-in gallery
to wade through, and though the latter does have some evening stuff, it's mainly just from the awards.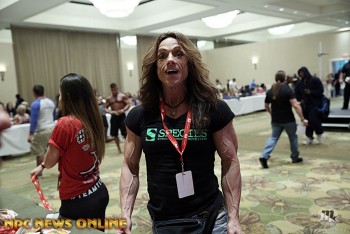 More from Tampa tomorrow.
Enjoy!