Due to some work commitments and Mr and Mrs Swell's now annual sojourn to the South of France (not the bit that was recently on fire, thankfully), the FMS offices are going to be closed this week, next week and the week after. Nevertheless, as always, we don't want to leave you totally FMS-less, so we've lined up
21 Reasons
, one daily picture (or two or three), plus one reason why we love doing what we do, as if we were explaining it to one not so convinced of the glory of the muscular female.
Enjoy!
#5
BEING OBSESSED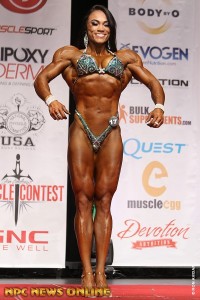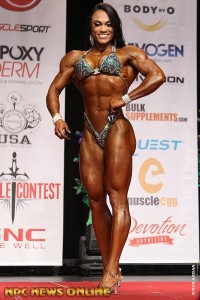 There's something very liberating about giving in to your female muscle obsession.
Aside from the mental benefits, it compels you to do things like check out all the competitors at all the shows - even ones where the only class on offer is Figure (well, that's where my obsession has led
me
anyway). And when you are
that
obsessed, the Goddess of Female Muscle Love rewards you, by, for example, letting you discover
Michelle Pinto
in 5th place at the LA (Figure only) Grand Prix last month.