Ms VASCULARITY
I never knew there were that many veins in a leg.
Lisa fan, forum post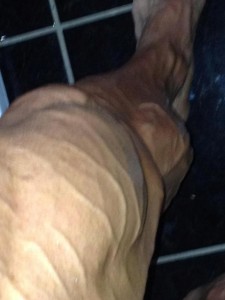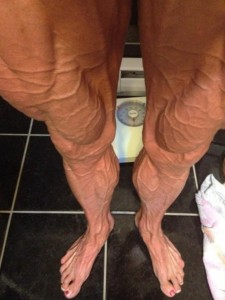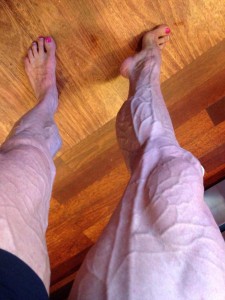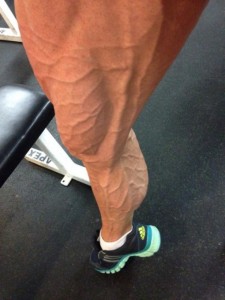 Nobody did! They really are an eye-opener, aren't they?
Another fan, writing about the same image, concludes that shaving those legs must be out of the question.
[It would] probably cut too many veins. She must wax.
HA!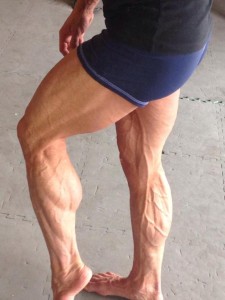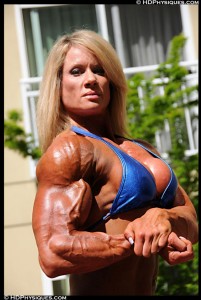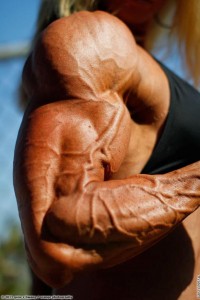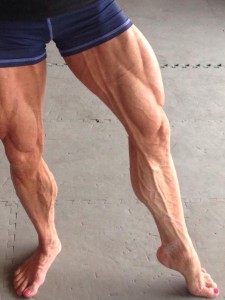 I doubt she has a similar problem with that rope of a vein that runs along her bicep, but you never know. Impressive as that is, fans, film-makers, and Lisa herself all tend to focus on the mighty rivers and minor tributaries that traverse those legs.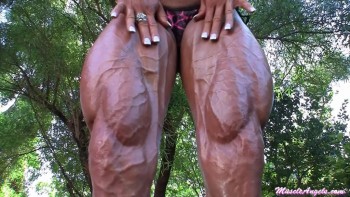 From Muscle Angels
And her most recent work with
Female Muscle Clips
(filmed after last year's Toronto Pro) is no exception. She's vascular all over, but it's those legs, and in particular her freakily vascular calves, that get most of the attention. Jaw-dropping stuff.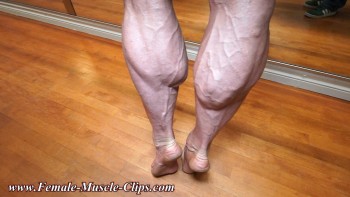 From Female Muscle Clips
Brace yourself for the 10-second mark as you check out the
FMC
preview...
Enjoy!