It was only about a month ago that I put a name to the face and body whose pictures had been filling up the "Who Is She?" folder. Once I'd got the name, I learned she had previously been a Bikini competitor and had made the transition to Physique in a little over five months between March and August 2014.
And if you think that's impressive,
I said when she featured on Her Abs: 6x6 on May 20th,
take a look at her now...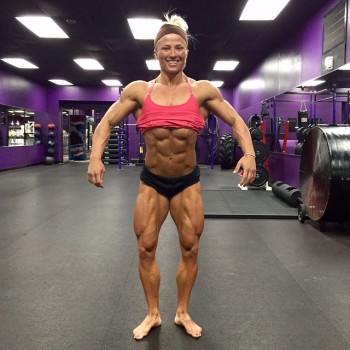 Brooke Walker
grew up in Texas.
I was always the tomboy type and would much rather be outside getting dirty than playing house indoors,
she says. Despite an early dream of becoming a football player (American football, that is), her grandmother encouraged her to pursue cheerleading.
Growing up was a challenge for me,
she says.
Because I did not always have the best experiences at home, I decided to direct my attention toward sports. If it was competitive and challenging you could always count me in! I became an All-State Power-lifter, All-Region Basketball Player, Varsity Track Member and, of course, Captain of the Cheerleading squad.
She graduated high school knowing she wanted to work in the fitness industry, and went on to study a degree in Health and Behavioral Sciences at the University of Central Arkansas. After that, she gained her Personal Training qualifications and, as she puts it,
I was well on my way to having the career of my dreams.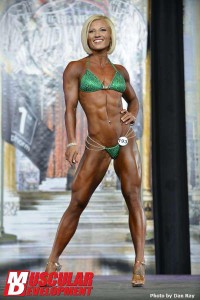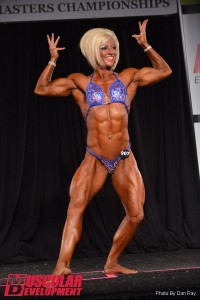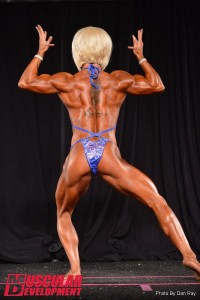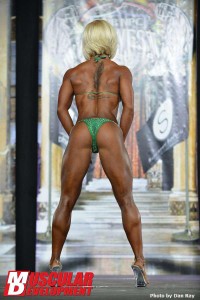 "Almost overnight I was way bigger." The development of Brooke Walker, competing in the Bikini division at the NPC Midwest Championships in March 2014, and, just five months later, finishing 3rd in the Physique division at the NPC North Americans. You probably don't need me to tell you which pictures are from each show!
And (as far as we know), from 2012, that career included both running her own Personal Training business from her home in Arkansas and competing at NPC shows in the Bikini division. After being told by her (now) coach that she was in the wrong division, she started lifting "a little bit heavier" and eating more often. The results have been startling.
Almost overnight I was way bigger,
she says.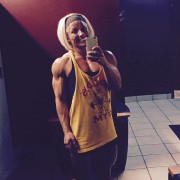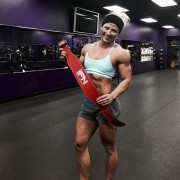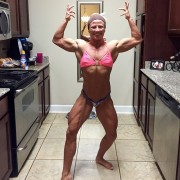 And less than a year after just missing out on her pro card in only her second Physique show, a bigger, better Brooke was back, at the NPC Jr USAs at the end of May.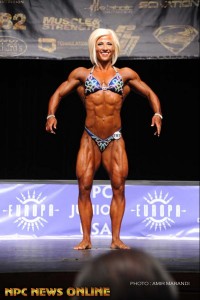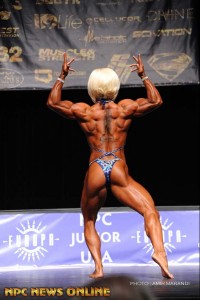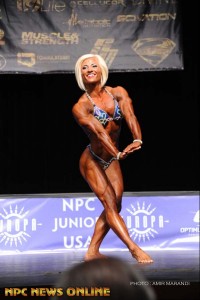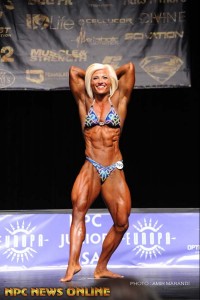 Well, the verdict is 2nd place, which has me missing my pro card by one place again!
she told
her Instagram
followers.
Super bummed, but this happens! No stopping this girl, I'll be competing at Jr Nationals in 2 weeks if possible, and then the Team Universe if I have to. Not the outcome I wanted, but I'll only get better and stronger!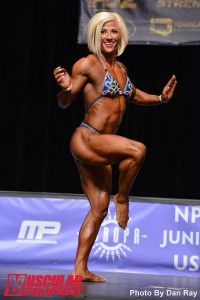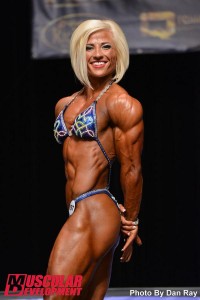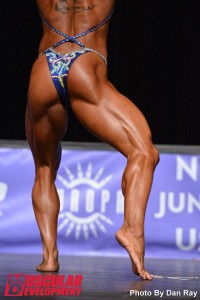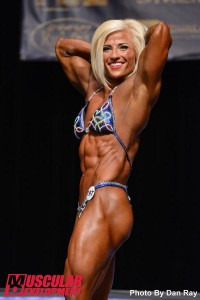 "Better and stronger" - based on the evidence we have so far, you have to believe that! The Jr Nationals are this weekend. and Brooke is, indeed, heading to Chicago in her quest for that elusive pro card.
When you want something bad enough, you will go as far as you need to to obtain it,
she says. And clearly she wants it bad.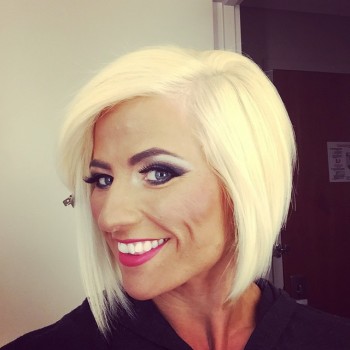 FMS
hopes there will be good news to report next week.
Until then, we leave you with Brooke looking far from amateur in her
FTVideo
promo.
Enjoy!