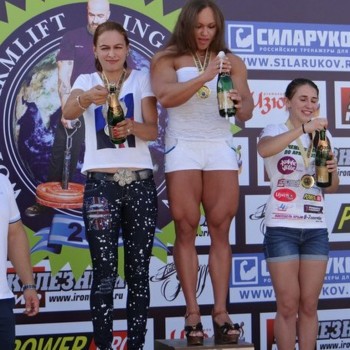 Are you sure she is human?
they ask.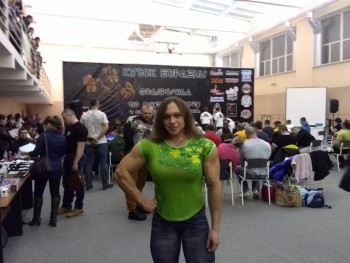 If there was a version of
Top Trumps
with Muscle Women (now there's an idea!), the
Natalia Trukhina
card would be a pretty good one to have in your hand.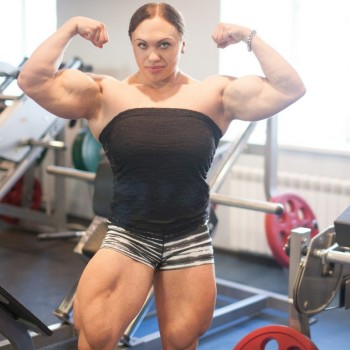 She's got size. 5'7" (170cm), with a chest measuring 47" (or 120cm). Her biceps? 18" (46cm). Quads? 27" (70cm). Seriously? And her waist? Just 29" (76cm).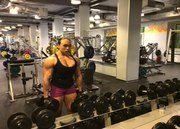 A powerlifter who's looking to get into bodybuilding, Natalia has impressive strength to match. She holds world titles and records. And she won't be 24 until the 1st July.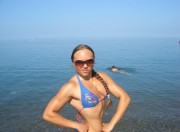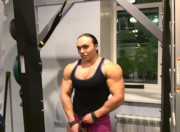 Convinced she's not real or that her pics are all morphed? Why not see for yourself?
You know it: I'm stronger than you. A lot stronger,
she says.
You love that. I love that. And I want to show you. I want to show you my big muscles and tell you how much stronger I am than you, and how I want you to obey me. Let's have some fun on Skype. $7 a minute, to make all your muscle dreams come true. (No nudity.)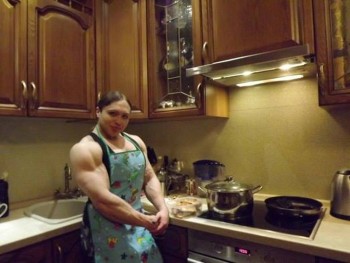 Yikes! Now, I'm not doing the cam thing these days, but I must confess to having seen a little footage of her in action and she is quite a sight. And just like John Ritter in "that scene" in
Skin Deep
, I have to tell you I was absolutely scared stiff. For real.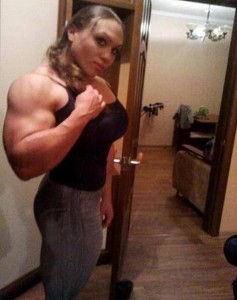 Check out Natalia in a different kind of action. Voice and all.
Enjoy!