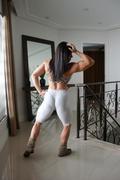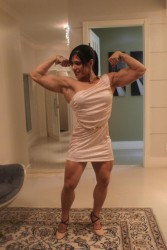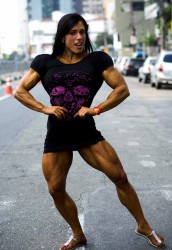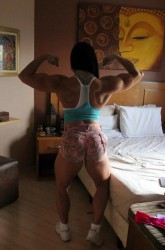 Sometimes a truly extraordinary FBB comes along.
(forum post)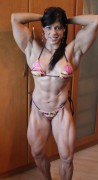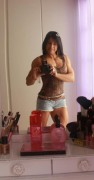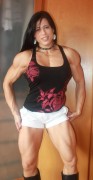 Selma Labat
has made quite an impression in a very short time on the world of female muscle fandom, and it's not difficult to see why. Stunning exotic beauty, a body carved from stone, and that Brazilian femininity make for a combination that has certainly made
Swell
sit up and pay attention, and as the forum post above illustrates, I am not the only one she's hooked.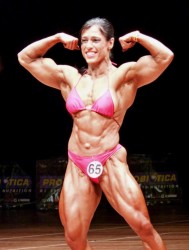 Having been 'always dedicated to her body', Selma has waited until the age of 40 to compete. Her first appearance was at the Arnold Classic Brasil qualifier this year, where she finished second to her compatriot Ana Paula Silva. Her second time on stage was at the recent São Paulo championships, where she took first place in her home town.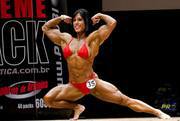 Of course, Selma has been hard at work on her body for many many years. Her husband, Fabio Labat, is a bodybuilder himself, and has been responsible for preparing his wife for competition. Nevertheless, it seems like Selma has come to us fully-formed. There's been no progress to follow - she's just arrived, as if by magic, and perhaps this is part of the reason why she has made such a big impression.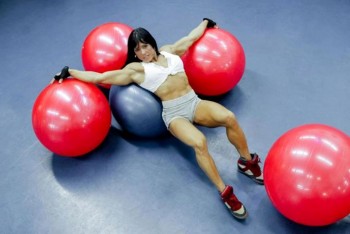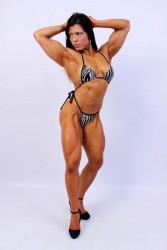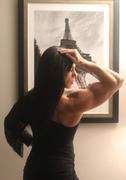 Her decision to wait until now to get her body out there, as it were, makes me wonder whether she's on a one-woman mission to prove the old adage that 'life begins at 40', although given that she looks better than most women half her age, perhaps she's just proving that '40 is the new 20', or something.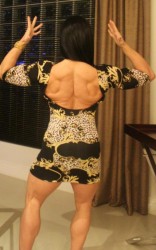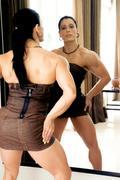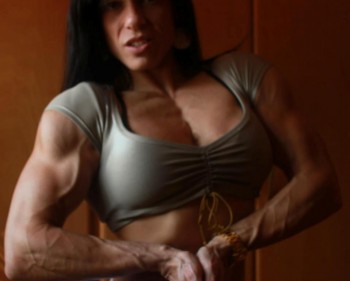 She may have appeared as if from nowhere, but in the female muscle world at least, it doesn't take a crystal ball to see that she's about to be everywhere. Already she has made TV appearances in Brazil and worked with
Awefilms
. She has the looks and the body to become the next female muscle superstar and whatever that indefinable 'it' is that sets some women apart from others, Selma Labat has it.
And as if to prove that point, here's Selma doing nothing but walking...
You can see her doing rather more than just walking with her TV appearance on a Brazilian reality TV show
here
, an interview (in Portuguese)
here
, and her routine at the Paulista
here
. You might also want to subscribe to her
youtube channel
and see if you aren't digging Selma as much as I am before long...
Enjoy!