Watching the World Championships from Daegu, South Korea the past few days has reminded me how athletics gives a female muscle slave like me the chance to see lots of super-fit, muscular women being celebrated rather than ridiculed. And when I settled down to watch the Women's 100m Final I was rather taken by the lady in lane 1,
Ivet Lalova
of Bulgaria.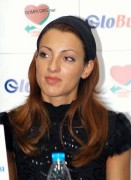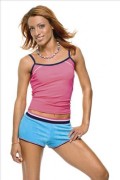 Taken enough to do a GoogleImages search for her anyway! Although she's not as muscular as most of the female sprinters these days, she's streets (or should that be metres?) ahead in the beauty stakes.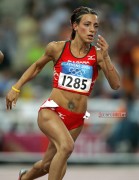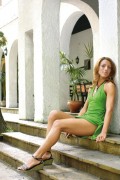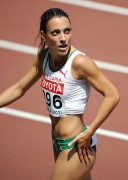 She's 27 now according to my research, living and training in Italy while representing the country of her birth. She's also engaged to an Italian sprinter. Dammit!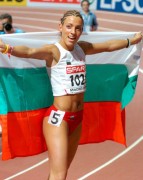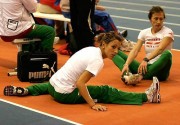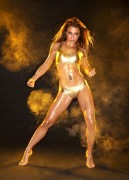 Earlier in her career she finished 4th in the 2004 Olympics but a serious leg injury meant she was absent from competition from 2005 to 2007.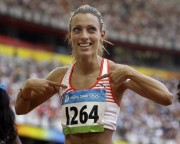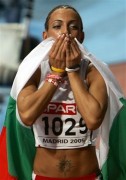 Now, in 2011, she's running the best times of her life,
and finished 7th yesterday in the 100m Final.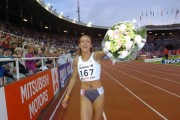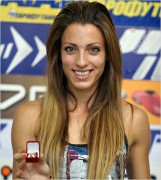 The rest of the pics are from the 2011 World Athletics Championships
100m heats and semi-finals over the last couple of days.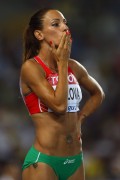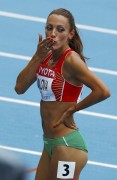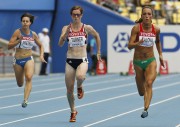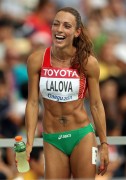 Love her abs in the last shot! I'm looking forward to seeing her in the 200m!
Enjoy!