A CHAMP
CBBF Canadian Nationals 2011 - Masters Heavyweight & Overall Winner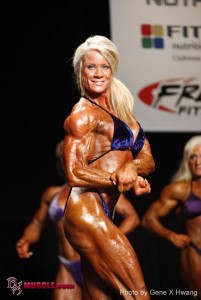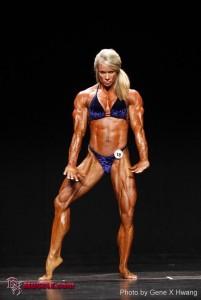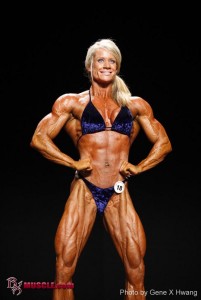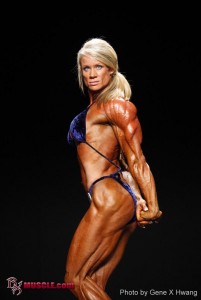 Lisa won her pro card at he age of 43, seven years after she'd started lifting. As well as winning the Masters title, she finished 4th in the Open Heavyweight class, behind
Joanne Williams
,
Tara Silzer
, and the Overall champion
Fabiola Boulanger
.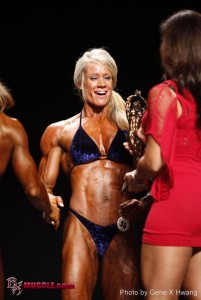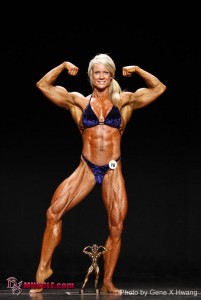 Does anyone else think it looks as though Lisa was the model for the trophy itself?!
IFBB Toronto Pro Supershow 2012 - Winner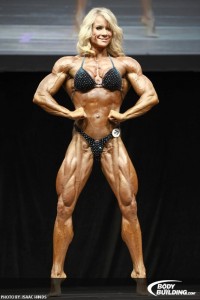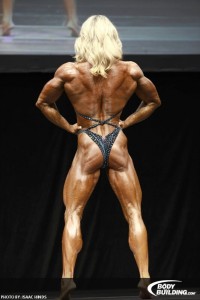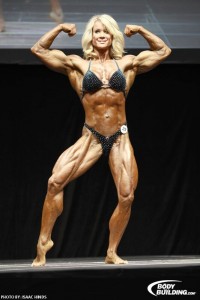 After a brief flirtation with the WPD at the 2012 Governor's Pro Cup in California, Lisa's first pro show as a Bodybuilder came just nine weeks later in Toronto.
She received universal raves for her overall look,
according to
Steve Wennerstrom in his report from the show
,
standing out from the first comparison of pre-judging.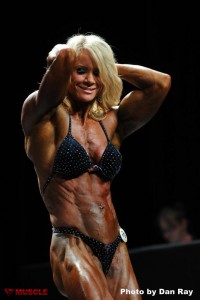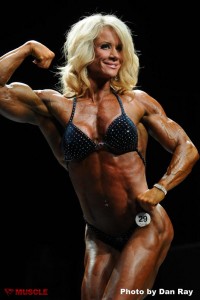 The judges agreed, placing Lisa ahead of Britain's
Wendy McCready
and runner-up
Kim Buck
. She had qualified for the Ms Olympia at her very first attempt.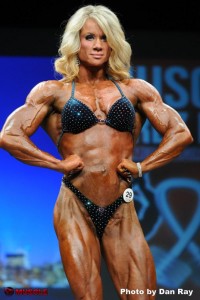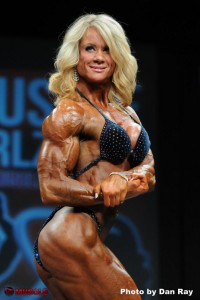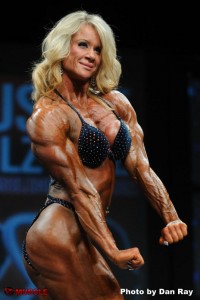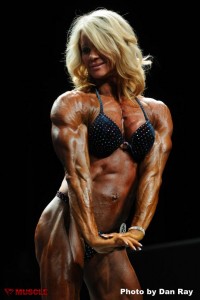 Here is an understandably ecstatic post-win Lisa.
With little
Nancy DiNino
there for perspective next to her, Lisa looks (and sounds - that voice alone is enough to get me swooning)
AMAZING
.
Enjoy!