Due to some work commitments and Mr and Mrs Swell's now annual sojourn to the South of France (not the bit that was recently on fire, thankfully), the FMS offices are going to be closed this week, next week and the week after. Nevertheless, as always, we don't want to leave you totally FMS-less, so we've lined up
21 Reasons
, one daily picture (or two or three), plus one reason why we love doing what we do, as if we were explaining it to one not so convinced of the glory of the muscular female.
Enjoy!
#13
HER ABS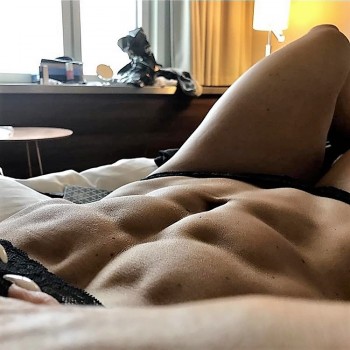 So appealing, so aesthetically-pleasing. Evidence of lots of hard training, yes, but also of the discipline it takes to strip away the body fat and reveal them in all their (even better if veiny/ridged) glory. Amateur or Pro; Bikini, Fitness, Figure, Physique or Bodybuilding - if she's got the abs, then you can bet ol' Swell here has got the swoons.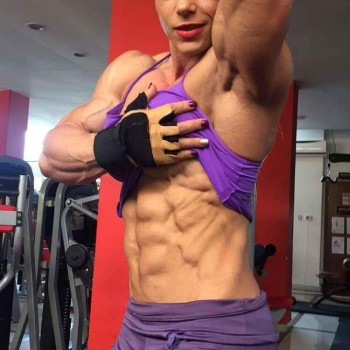 Abs are also a way in to the mind of the female muscle denier, I reckon. Plenty of non-FBB related forum content on the subject out there:
Do you like women with sexy abs?
questions (as if there were
un-
sexy ones!), more often then not qualified with "I'm not talking bulky, bodybuilder abs" or some such nonsense. Start them out gently...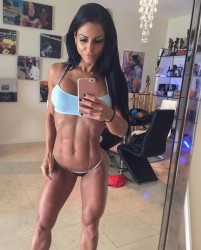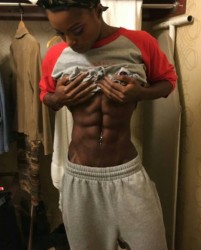 Anita Herbert
, or a Figure phenom like
Cydney Gillon
, for example. They'll be telling you she's "too much" and right-clicking and saving-as at the same time.