SIERRA AMONG the NARPs
Spotted: two gymrats way outside of their natural habitat, attempting to blend in amongst the NARPs (non-athletic regular persons)...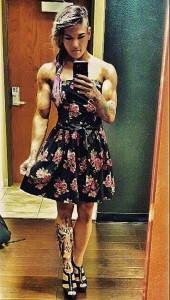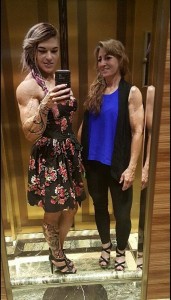 Based on the reactions of the surrounding humans, the gymrats were unsuccessful in their quest for fitting in unnoticed.
Sierra's intense and wonderful world
just gets more & more entertaining.
Check out her matching hair & posing suit at the NPC USAs on
FMS passim
.
Enjoy!