I can't remember ever feeling this stunned after seeing someone new.
Forum post
She recently competed in her first powerlifting competition, managing to smash 16 records. She could not formally apply for record status at the event as she had not been a member of Powerlifting Australia for long enough. She set new unofficial Commonwealth records for the bench press, deadlift, squat and total for open women and junior levels. Competing in the raw powerlifting junior under-23 category, she lifted a total of 422.5kg - a combination of 152.5kg in the squat, 100kg in the bench press and 170kg in the deadlift - to set new national and Oceania records.
Melanie Plane, The Morning Bulletin, 5th December 2013
At the time of that first competition,
Chleo Van Wyk
was just 23.
And since that first powerlifting competition nearly two years ago, Chleo's mass plus beauty package has been breaking female muscle lovin' hearts around the world.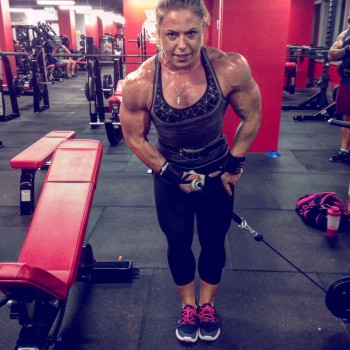 She hails from the town of Rockhampton in Queensland, Australia, where she works as an online coach and personal trainer at two of her local gyms. She has
a website
where you can browse
her training videos
(and hear her
ROAR
), among other things.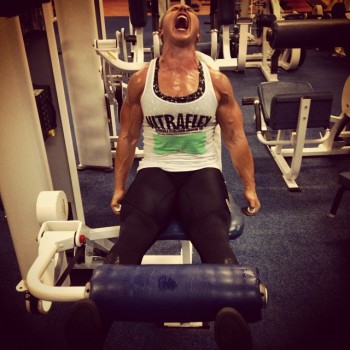 And best of all, well, from
MY
point of view anyway, Chleo is currently preparing to compete as a bodybuilder. She is going to be huge
AND
ripped! In fact, she is already looking pretty ripped and the competition is not even that imminent yet - she's still weeks away from full shred if one comment on
her Facebook page
is accurate.
Imagine!
[She]
reminds me of someone maybe,
says Aiden,
FMS' Crossfit correspondent
and the reader in today's
Reader Request
.
A compact, muscular Charlize Theron?
He's not the only one who's seen a resemblance. As one forum poster put it,
I like how she kinda looks a bit like how Charlize Theron should look in some pics.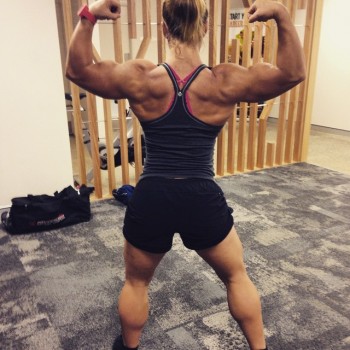 Check out
Chleo on Instagram
.
Her Facebook page
and
her website
both have some training videos. And if you just want to know how big she really is, you can get some scale -while you remember she is still in her early 20s -
here
.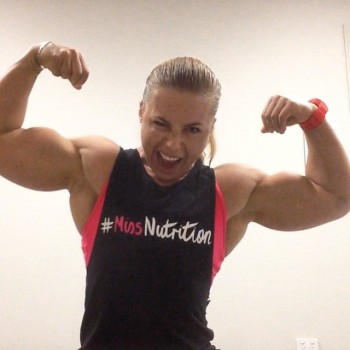 Enjoy!
For Aiden, with thanks.