A
Treasures from the Archive
special this week. Some of the all-time greats, from behind. This week we celebrate some of the best backs from back in the day.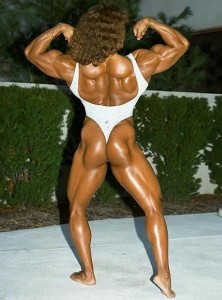 I couldn't think of a better way to start, a better woman to start with, than the legend that is
Paula Suzuki
. So perfect in shape, if she'd been alive in Ancient Greece, it would have been her back that gave Pythagoras his best ideas.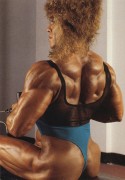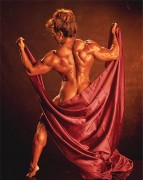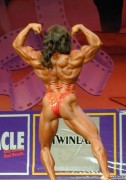 You don't need special glasses to see her thick, bulging 3-D back. A legend.