If you find two pictures of Christi Wolf's lat spread and can't decide which one to post, I find it's better to post both of them, don't you agree?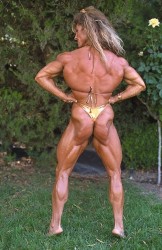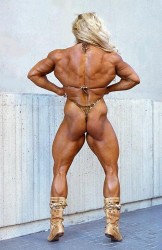 Christi is now Christi Torborg, a mother, and, this year, a competitor again. Now, she's in the physique class, and, as we saw with Zuzana the other day, living proof that female bodybuilders can continue to look sexational after retirement.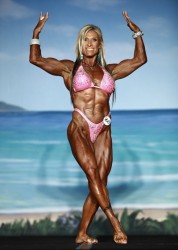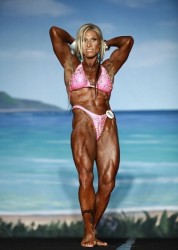 But let's finish our trip back down memory lane with a reminder of Christi at her peak
Enjoy!