Congratulations to
Rene Marven
for winning the NPC Nationals Middleweight class in November, and although she missed out on the Overall title, her demonstration of the lamented 'Most Muscular' pose took us fans back to the days when ALL the competitors crabbed it up for us fans. It's still legal (compulsory even) in some bodybuilding contests, but in US shows it's gone the way of the 'Moon' pose and all but disappeared. Double congratulations to Rene then, and a week of our favourite most musculars. After all, Christmas is coming, and we all deserve a treat.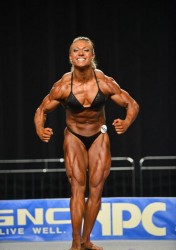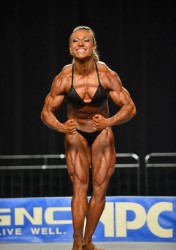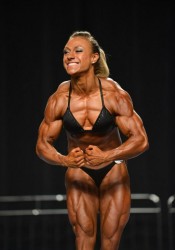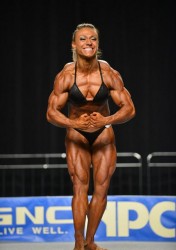 First of all, the basics. The most muscular is best accompanied with a roar...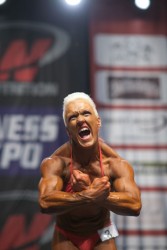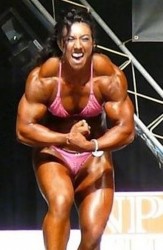 And it should never be attempted by girls-next-door. Especially when they are standing next to a professional female bodybuilder who's also hitting the shot.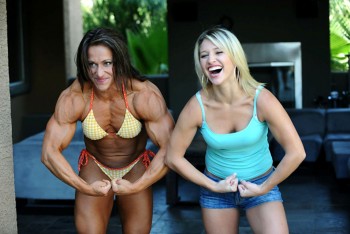 Enjoy!