Welcome to another installment of
Sexy Selfies
. Themes today include casual gym flexing, hand bras, mighty quads, and abs at their most rippedest.
Heidi Vuorela
, a woman I'd LOVE to know the name of,
Emery Miller
, and the marvellously monikkered
Kallioph Matraka
(you heard) get us up (wink) and running.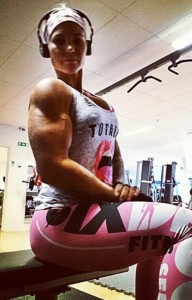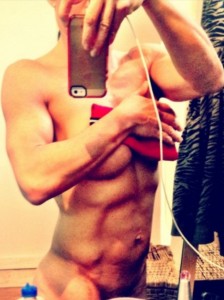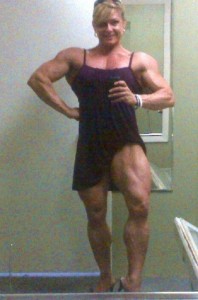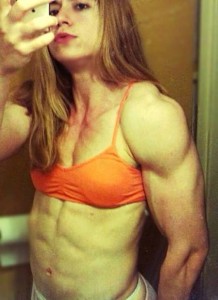 Jaimie Bernhardt
Fitness Model,
jaimelynnfitness on Instagram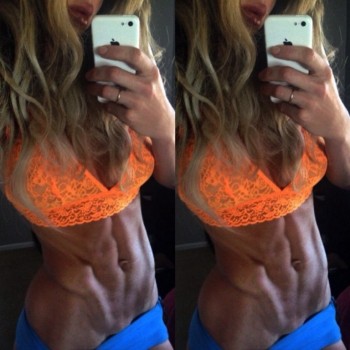 Virginia Sanchez Macias
IFBB Pro Bodybuilder,
Ifbb Pro Virginia Sanchez Macias on Facebook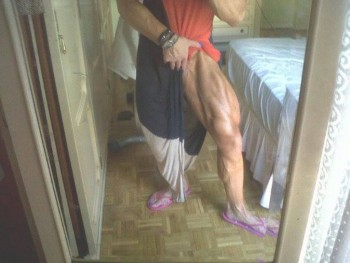 Looking Good, Feeling Good
I don't know who this lovely below is, but I know what I think she's thinking, trying to look all casual and everything as she admires her muscle sexy self and particularly that beautiful bulging shoulder of hers. And she's about to share it all with the world.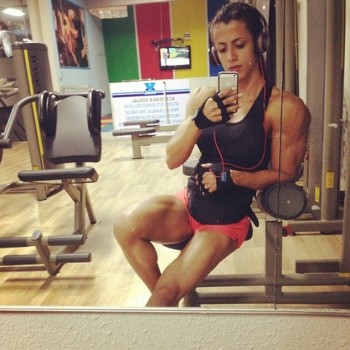 Shayla Turcotte
CBBF Physique Competitor,
shaylaturcotte on Instagram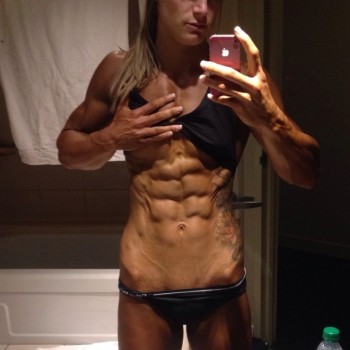 'Twas the night before the 2014 CBBF Nationals, and all through the hotel, not a creature was stirring, 'cept Shayla Turcotte, who was taking pictures of her shredded abs and thinking about how much she loves her contest ready body...
Asha Coulthard
IFBB Bikini,
asha coulthard on Instagram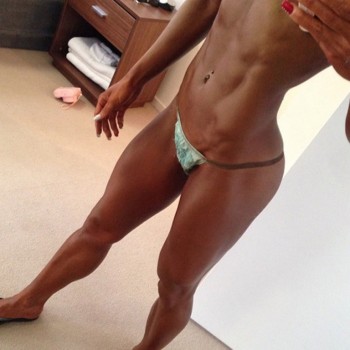 What a lovely colour!
Tanya Hyde
NPC Physique Competitor,
her website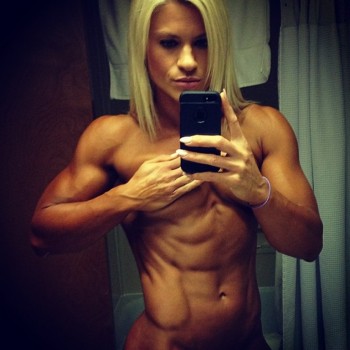 A professional chef who is "funnier than you", and, in my opinion, a woman who can smell the emerging hot fan dream female muscle talent a mile off. Shannon? Tanya was in there before anyone else. Dani? Same again. Plenty of both on her website. Did you know she was born in Australia? Was news to me. And it looks like Tanya's got a grow on. Maybe hanging out with Shannon and Dani is pushing her that little bit more. Maybe it's just all part of the Hyde masterplan for physique domination.
BONUS!
Emery Miller
posing at the 2014 Toronto Pro (from
watatiwatatio
)
Enjoy!