According to Cindy's website,
The difference that an optimised nutrition plan makes to your training is astounding, the results are night and day! We've all heard the saying, "You are what you eat". Well, when it comes to building a great physique, this applies three-fold. You simply CANNOT expect to create your perfect body shape whilst feeding it with poor quality nutrition.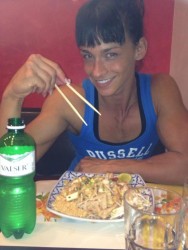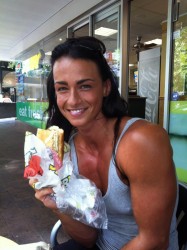 And Cindy, a qualified nutritionist, you may remember, will make a Custom Nutrition Plan just for you. For €99.95. That's quite a few subs. Worth it? Cindy thinks so. What you will get for your money
isn't merely a diet sheet, it's an education in maximising your progress through optimised nutrition. Put an end to the guesswork and get your nutrition in PERFECT order!
More details on
Cindy's website
if you're interested in the Custom Nutrition Plan.
Or just interested in Cindy.