021,
022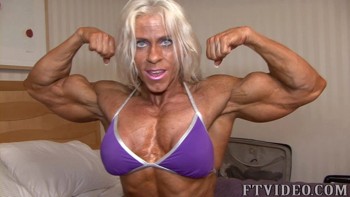 A week of biceps. How could we
not
include
Marja Lehtonen
?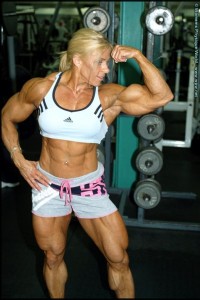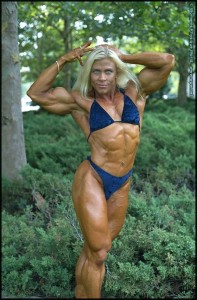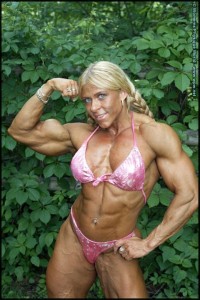 I always liked her legs better than her biceps,
commented one of readers the last time
FMS
paid tribute
to those legs last August
. Whether you agree with our reader or not, it is probably safe to say that you do agree that, along with her massive quads, her biceps were Marja's standout muscles.
If there are better biceps in female bodybuilding, please post them so I can see them,
as one forum member has put it.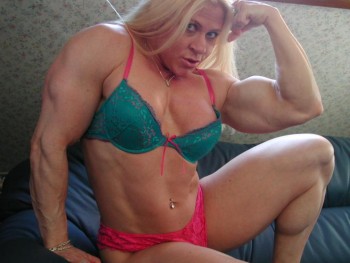 Honestly, I've found it hard to think of many women in the same class as her in the bicep department. I came up with
Christa Bauch
and
Klaudia Larson
and then kind of ran out of ideas. Who would you have in the same "peak club" as Marja?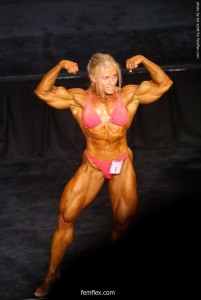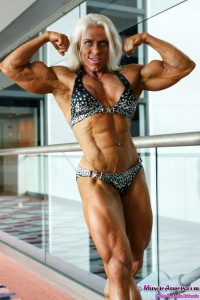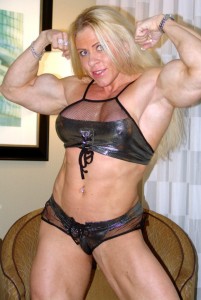 Whoever else you could name, and if I have offended you by forgetting your all-time bicep favourite, I apologise, but I think we can probably all agree that the biceps numbered 021 and 022 in this week's journey to 100 are, if not
the
best, certainly
among
the best we female muscle lovers have ever had the privilege of seeing.
Although just "seeing" isn't, of course, the full story for female muscle lovin' brethren. And there's something about Marja that makes even those of us who are more than a little coy about these things divulge the kind of information about their Marja-loving activities that is normally the exclusive domain of a certain
Mr JL El Mariachi
.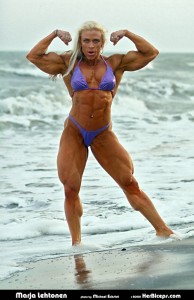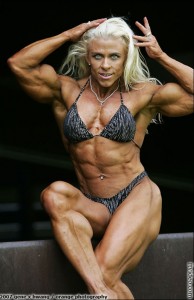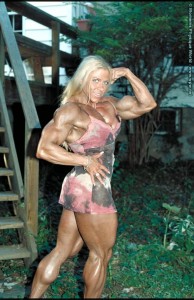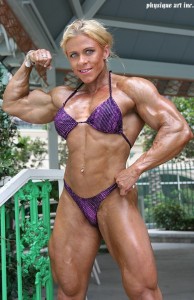 Marja is by far one of my favourite ladies to jerk off to,
says one of our readers in a typically open and frank comment on blogs and forum posts about her. And when Marja makes us open up, mention of her biceps never seems to be far away. One female muscle lover's admission that
I would sooooo love to kiss and lick and suck her biceps
sums up my feelings, and probably does so for a lot of Marja's admirers.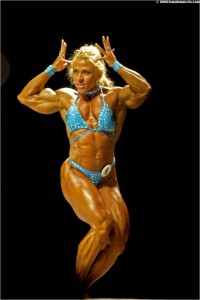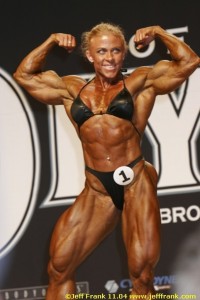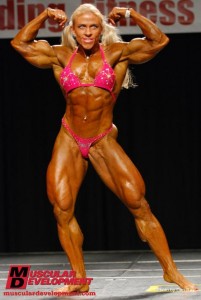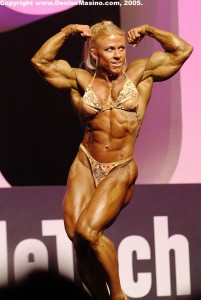 It has occurred to me though, and not only me, that Marja's massive peaked beauties were simply so freakish that they unbalanced her whole physique and were therefore responsible for her lack of victories as a pro. However, and even though she was probably quite frustrated by her pro career, and probably did deserve better, I think we can be confident that her one-of-a-kind (well, two-of-a-kind really) biceps will ensure she will be remembered by fans long after her contemporaries with more first-place trophies have been forgotten.
A thousand years from now, muscle fans will still jerk off to Marja,
one reader who responded to
last August's FMS tribute
put it.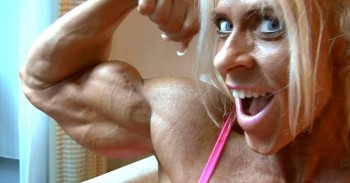 Enjoy!