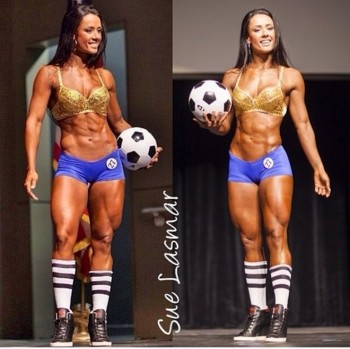 It's that time again. World Cup time!!! And as the tournament hosts are Brazil,
FMS
decided it would be churlish of us to ignore that fact. After all, it's
Brazil
! And as regular readers will know, we don't need much of an excuse to crack open the sexy Brazilian muscle babe folder, nor the sexy muscle babes in Brazilian colours folder!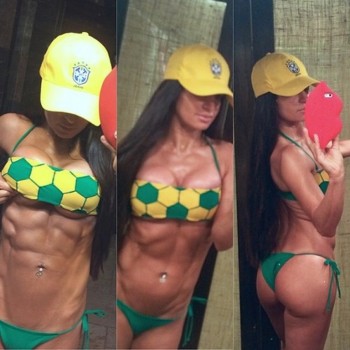 And we were delighted to find that we were not the only female muscle site jumping on the football bandwagon.
The Muscle Appeal
's recent preview,
Soccer Muscle Girls
, brings us
Jessica Bowman
,
Tonia Moore
,
Michele Elizabeth
and (be still my beating heart)
Jill Rudison
flexing their sexy muscles in England shirts.
The point is,
The Muscle Appeal
claim,
to show how hot muscle girls look in a footy kit (soccer jersey).
Mission accomplished then, because hot is what they look for sure.
And, yes, this clip totally makes me wish I had a bunch of sexy muscle babes in footy shirts images, but sadly I don't. Now, if anybody at
The Muscle Appeal
(which is an absolutely
GOLD
female muscle site by the way, you should join this minute) would like to donate a few of them in order to remedy that gaping hole in my collection, I'd be forever grateful, but pending such an act of generosity,
FMS
will just have to find another way to commemorate the big kick-off through the medium of female muscle.
One option that we considered was an illustration of the group stage draw using a female bodybuilder from each of the thirty-two qualifiers as representatives of their countries. England's group, for example, would look something like this...
GROUP D
Uruguay,
Laura Carrara
; Costa Rica,
Cindy Garcia-Lister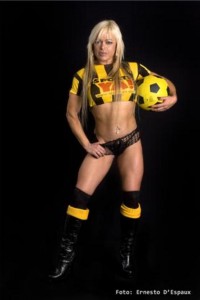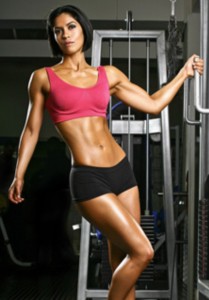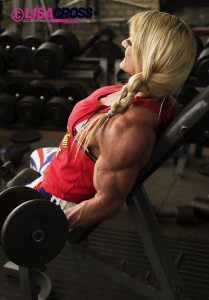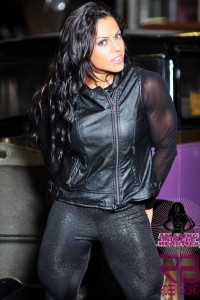 England,
Lisa Cross
; Italy,
Mavi Gioia
I've always thought that football, for all its problems, is a force for good on a global scale, and if football is what it takes for
FMS
to mention a female bodybuilder from Costa Rica (living in the UK!), or a female bodybuilder from Uruguay for that matter, then that's just one more instance of the game of football working its magic!
Similarly, anything that gives me a reason to put
Virginia Sanchez
,
Juliette Bergmann
,
Geraldine Morgan
and
Bev Francis
side by side in the same post has just
got
to be a good thing, wouldn't you agree? And as chance would have it, that's just what the group containing current World Cup holders Spain does!
GROUP B
Spain, The Netherlands, Chile, Australia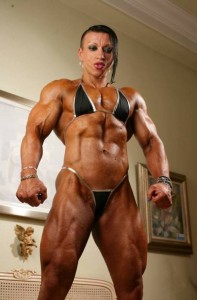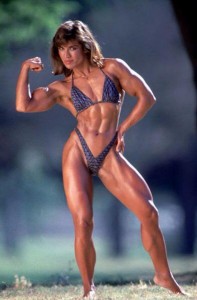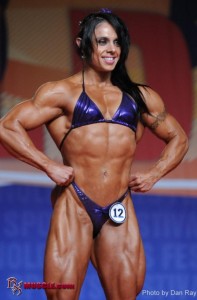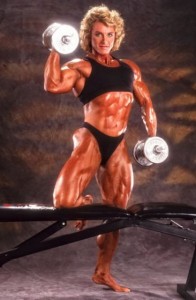 Quite honestly, I really would have liked to run with this, but finding female muscle from some of the countries did prove time-consuming at best, and futile at worst.
So, in the end, and in time-honoured
FMS
tradition, we decided that we should just give you more of what we know you like. The World Cup is being hosted by Brazil, and there are 11 players in a team. What about a Brazil Female Muscle XI? What about a Brazil Female Muscle XI consisting of the top eleven Brazilians you lovely lovely readers voted for earlier this year in
The Hot and Hard 100
poll?
Picture yourself carrying towels for this team...
DENISE RODRIGUES
(Goalkeeper)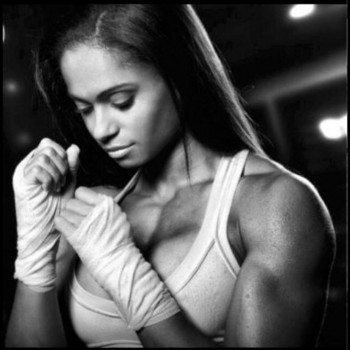 Manage to get past the defence, and goalie Denise has the kind of body that the sight of would make just about any striker scuff his shot in a one-on-one situation.
ANNE FREITAS
,
SELMA LABAT
(Centre-halves)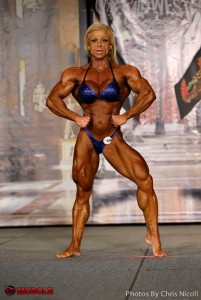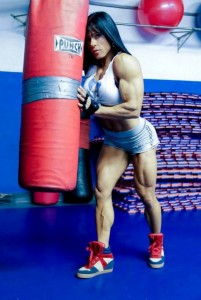 Fancy being woman-marked by either of these muscle goddesses? Considerably shorter than traditional centre-halves, what Anne and Selma lack in that department, they more than make up for with their power. And those mighty thighs of theirs ensure that when they clear the ball from their own penalty area, it stays cleared.
BELLA FALCONI
(Right Wing-back),
ANDREIA BRAZIER
(Left Wing-back)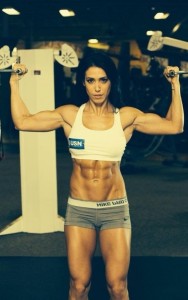 This may be an imaginary football team of female bodybuilders, but that's no reason not to stick with the Brazilian attacking wing-back tradition. Bella and Andreia possess boundless energy. They can run all day, and, playing or not, frequently do.
GRACYANNE BARBOSA
(Holding Midfielder)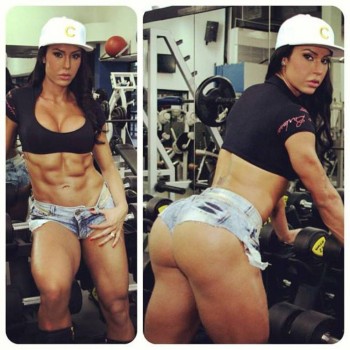 Shielding the defence and initiating attacks is very much like leading the carnaval,
according to Gracyanne.
You are the first line, and the rhythm of the team follows your lead.
Unsurprising then that this samba queen has made this position her own.
KARINA NASCIMENTO
,
ANDRESSA VIEIRA
(Central Midfield)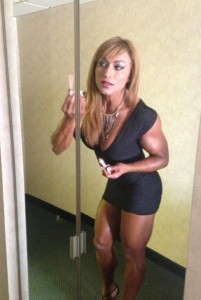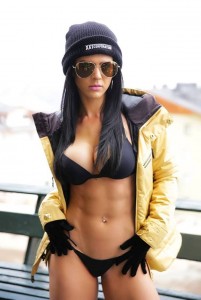 The blend of experience and youth in this midfield duo makes them a formidable pairing. Karina, once famed for her late runs into the box, plays a more circumspect game these days, but can still split a defence with a well-directed and perfectly-weighted pass. This enables her more youthful teammate to lend support to the strikers with much more conviction. Andressa galloping forwards, with or without the ball, is one of the great sights in the world of imaginary female muscle football.
JULIANA MALACARNE
(Attacking Midfield, Captain)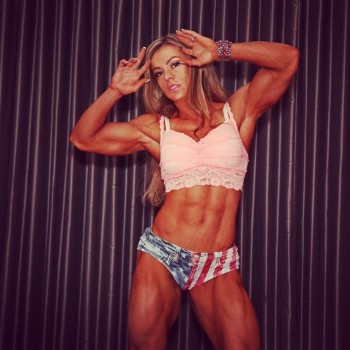 One of the all-time greats, and the undisputed leader of the team, both on and off the field. Juliana's performances can be so good they can cause whole stadiums to be upstanding. And, more than ten years after she began her competitive career, she remains the poster girl of the sport for female muscle footy fans the world over.
LOANA MUTTONI
,
LARISSA REIS
(Strikers)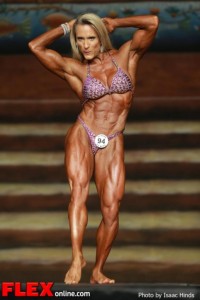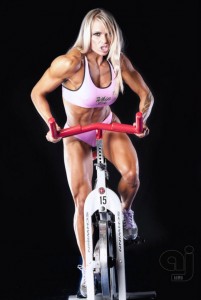 This partnership, known as "Lo-La", have busted more nets than I've had hot dinners, and a defensive strategy that can keep them out has yet to be developed. It's almost as if they can score at will. Like that song. "Whatever Lo-La wants... Lo-La gets..."
Brazil's opening match, tonight at 9 (UK time) is against
Branka Njegovec
's Croatia.
Enjoy! And Come on England!!!