30 down, 70 to go. Feast your eyes on the next installment of the women you readers voted the hottest and hardest on the planet. Comfy? Good. Then we shall begin...
THE FMS
HOT AND HARD 100
70
TONI WEST
#95

IFBB Physique Pro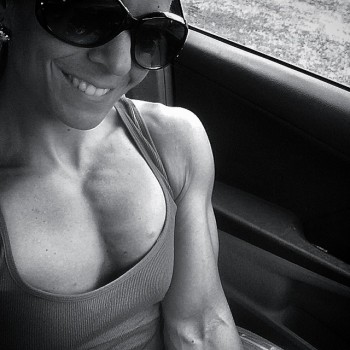 After a stellar 2013 which saw her win in Toronto and come 4th at the Olympia,
Toni West
had to settle for joint last in Vegas this year. I ask you, does this look like an equal 16th body? Really! What were the judges thinking? Gripes aside, though, I for one am thankful Toni did keep up her record of competing at least once a year since she moved up to the Physique division, because if she has another three-year break like she did after 2009, I really don't know how I'd manage.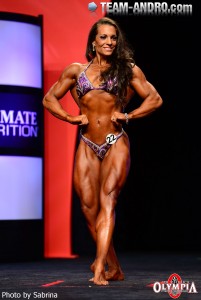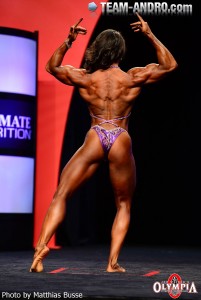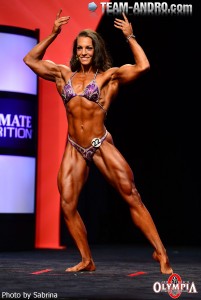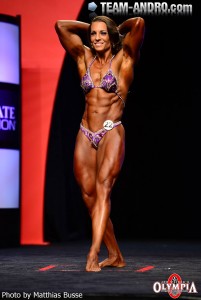 And check this out:
In 2001 my husband and I started talking about having a family,
she says.
So I decided to do a show just in case I never got my body back! The thought of having babies actually pushed me to be a competitive bodybuilder.
Well it just so happens that old Swell has been having baby conversations with the wife recently...
69
GRACEYANNE BARBOSA
#38

Samba Dancer & Fitness Model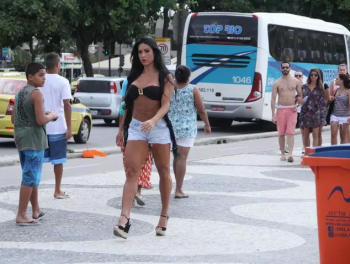 In my mind, the whole of Brazil is like the above pic...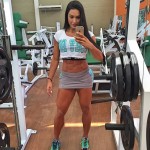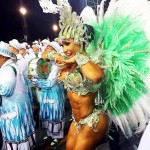 ... and when you walk into gyms you find women in there dressed like Graceyanne, tanned like Graceyanne, with abs like Graceyanne's and thighs like Graceyanne's... And once a year women like Graceyanne dance half-naked through the streets.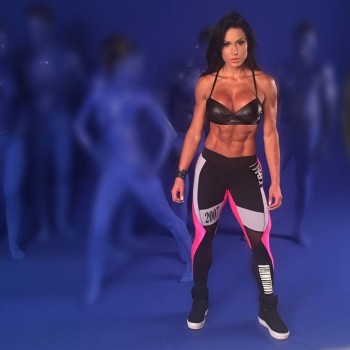 Clips like
this
don't do much to dispel the myth.
68
ERICA BLOCKMAN
#98=

IFBB Physique Pro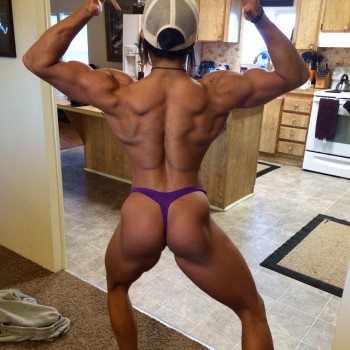 It's impressive how this girl keeps getting bigger and bigger... every time you think "okay, now she peaked", she comes back buffer and denser. Her back and biceps seem to have no limit!
Erica Blockman
is, it seems, causing quite a stir among the brethren.
This girl sure seems to be coming along quickly in her control and confidence in her body. If she keeps going the way she is now, it won't be all that long till she is ready to move into the bodybuilding realm.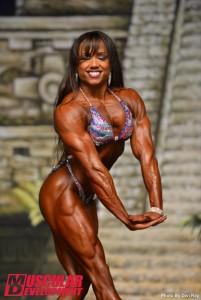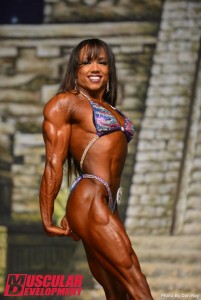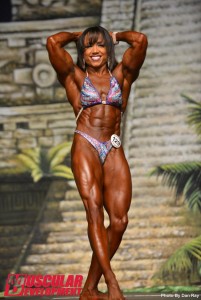 Brother, I think she's already there. In 2014 she got a 3rd and a 4th, which doesn't suggest the judges think she's too big. And with the way things are going in the Physique division, those ever-growing muscles of hers are going to be a real asset.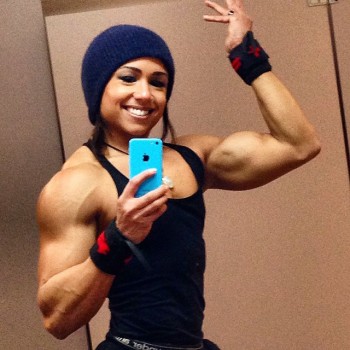 But best of all, that
smile
. You can see it in every selfie as well as every contest pic (other than those contest pics where the smile gives way to an expression even more, shall we say, "ecstatic"). It seems Erica loves her muscles even more than we do!
More? Yes, I thought you might.
Instagram
. Go!
Contest galleries
. Go!
67
LAURA MADGE
NEW ENTRY

WBFF Figure Pro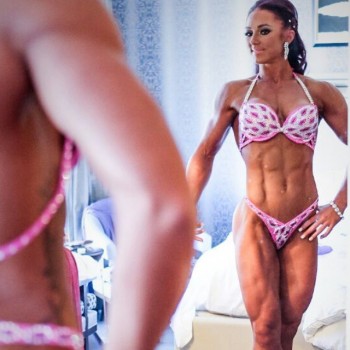 There is no better feeling,
says Laura,
than looking at yourself in the mirror knowing that you have made it! All of your hard work, dedication and determination has got you to where you wanted to be and then a wave of excitement suddenly hits you when you're getting ready to hit the stage to show off your hard work.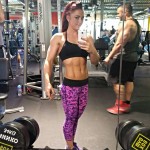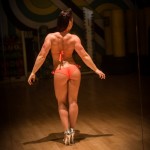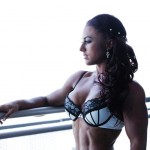 Unlike her rapidly growing army of (both male
and
female) fans, Laura doesn't focus any of her training on her abs.
20+ years of gymnastics have given me a very strong core!
she says. Instead, as a relatively inexperienced competitor looking forward to her pro debut in 2015, a lot of her time is spent with that mirror on posing practice.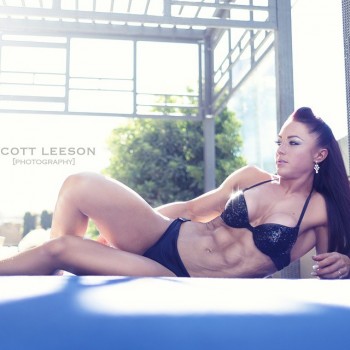 Check out
FMS' introduction to Laura
from December 2014.
66
GILLIAN WARD

Student of Movement
Growing up, she was a national level gymnast and a state level track and field athlete. After joining the Marine Corps she won their National Physical Fitness Championship in 1995. In her 20s she "dabbled" in dance (ballroom and modern) as well as mixed martial arts, then in 2008 she did three months of Crossfit training then finished 3rd at the Crossfit Games. And it was through Crossfit that she discovered her passion (and talent) for lifting. She's been competing as a powerlifter since 2011, and last year she entered her first Physique contest. She co-owns a gym with her husband. She models. She writes.
And
she's completely, utterly, heart-stoppingly gorgeous.
Ladies and gentleman, the glorious
Gillian Ward
.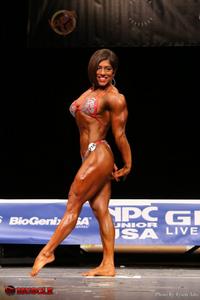 Visit
Gillian's website
for more, and follow her
on Facebook
or via
her YouTube channel
, where Gillian's posts her training videos. Watch her put her gymnastics background to use in
her routine on her pro debut this year
, and check out
her contest galleries
to see if you can work out why the judges at the 2014 NPC Jr. USAs thought she was worth no better than 8th while 3 months later the judges at the IFBB North Americans thought she was worthy of pro status - no one else can!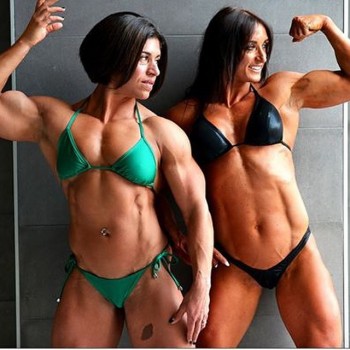 65
Hayley BRYLEWSKI
#70

Britain's Muscle Princess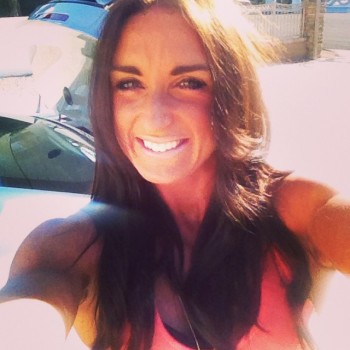 The very stunning Hayley was featured twice right here back in March. Firstly, we reported on
her international Physique debut at the Arnold Amateur
and then devoted
a whole day to the self-styled Muscle Princess
later the same month. Sadly her newer, racier website (called Muscle Princess, surprisingly!) seems to have disappeared, but that doesn't mean we haven't been able to keep an eye on her progress since then.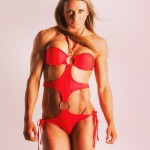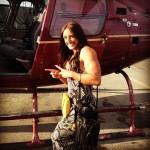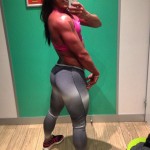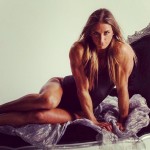 And what we've discovered is all good. Perhaps because of her experience at the Arnolds, the opportunity to see the competition up close, Hayley has, it seems to me, been focusing on making gains. Tell me I'm wrong, but she looks bigger to me. The other thing we've discovered is that Hayley retains the definition in her abs during her off-season. And that delightful smile just keeps getting wider and wider.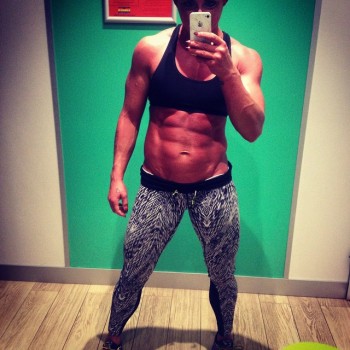 Are these things connected? Maybe they are...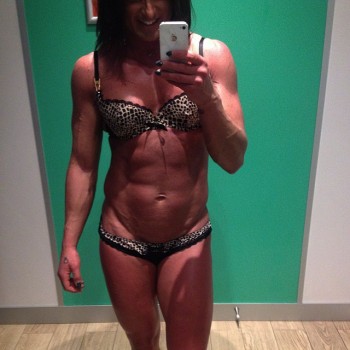 Decide for yourself by following Hayley
on Facebook
and/or
Instagram
. And why not give yourself another look at
Hayley's FitVids trailer
? You know you want to.
64
YEON WOO-JHI
#26

Korean Physique Dream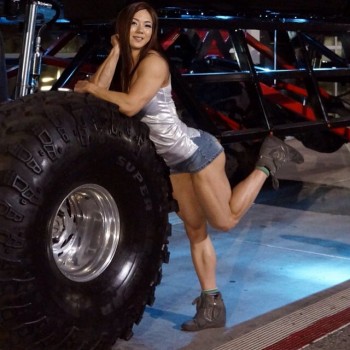 Having won the Arnold Europe Physique title,
Yeon Woo-Jhi
seemed to be about to take the IFBB pro ranks by storm. But there's not been much news of her in the last year, and I think I'm right in saying she didn't compete in the US in 2014, so what she has been up to is a bit of a mystery. Not much I can tell you, I'm afraid.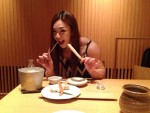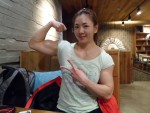 Fortunately, the brethren are not backwards in coming forwards in their praise for her. So what have they been saying about this gorgeous woman in the last year? Well,...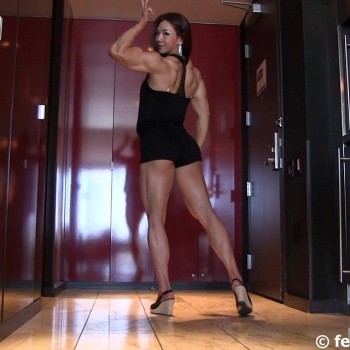 Damn that
[video]
was hot! Didn't know whether to focus on her upper body or lower body. Had to watch it twice
...
This woman is probably one of the most, if not thee
[sic]
most, beatutiful, sexy (Without even trying), lady that I've ever laid eyes on. What a physical specimen
...
Her ass has me melting
...
This woman is from heaven
...
She is a dream
... You get the picture, I'm sure.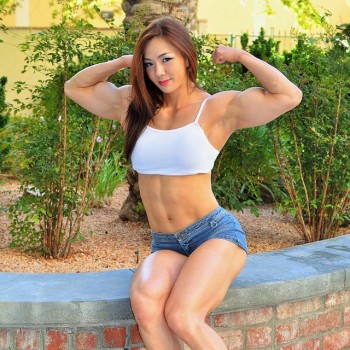 Worryingly though, there are rumours that the reason we haven't heard much from her is because she and her (big big Korean) bodybuilder husband have taken some time off competing to breed a Korean Master Race together. Yikes!
63
REBECCA SANDERS
NEW ENTRY

Bodybuilder, Gym Owner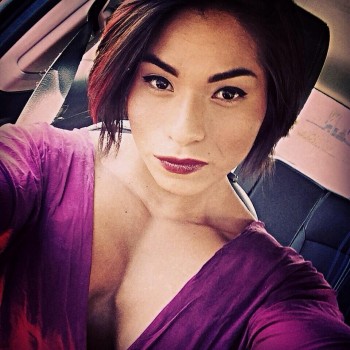 With this pectacular vision of stunning, muscular beauty, she gave us one of
FMS' Images of 2014
. At #63, it's Florida gym owner
Rebecca
"Millie"
Sanders
.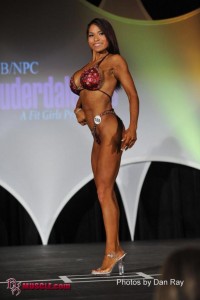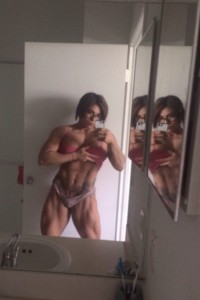 On your left,
Rebecca Sanders
, 16th place in her Figure class at the 2010 NPC Fort Lauderdale Championships. On your right,
Rebecca Sanders
, four years later.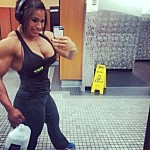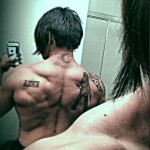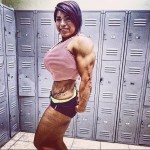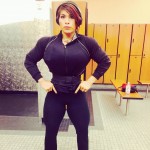 She's muscle sexy, she's muscle proud.
Rebecca Sanders
is certainly not the kind of woman who's shy about her muscles. Even when covered up they're on display.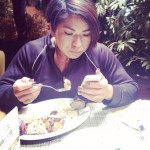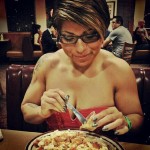 Rebecca Sanders
feeds the beast. Just imagine how much food she must have to get through to sustain these kinds of gains. Imagine being the guy who gets to treat
Rebecca Sanders
to dinner, who gets to watch her clean her plate(s).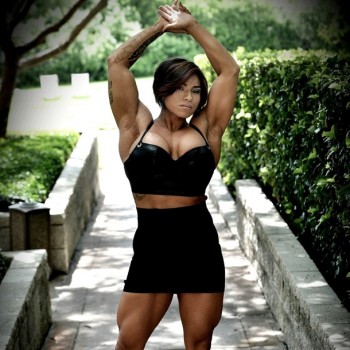 Follow
Rebecca on Facebook
.
62
JILL RUDISON
#46

IFBB Physique Pro,
Quads Not Included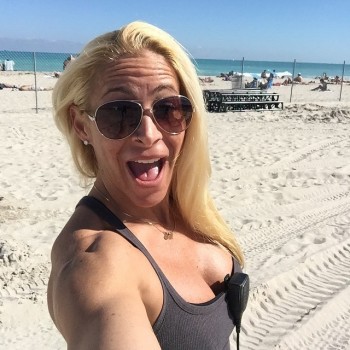 It all started with a 10lb dumbbell and a weight bench in my dad's garage,
Jill tells us on
her website
.
I fell in love with it the moment I set my eyes on it, and am still in love with lifting today. I owe so much of my happiness to lifting and working out, when people tell me that I inspire them, it makes me fall in love even more.
She must spend a lot of time all loved up then, because if her mission is
to reaffirm that women can be confident, strong and feminine all at once
, I reckon she's succeeding so far, and that must be an inspiration to a whole lot of women.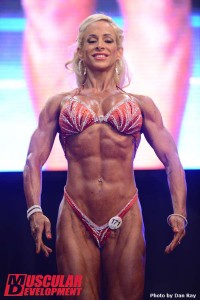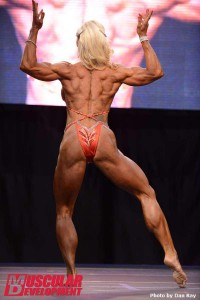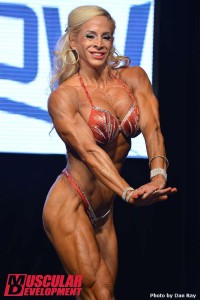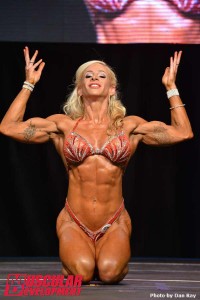 As she had done in 2013, Jill rarely missed a chance to strut her considerable stuff on stage last year. Her season lasted from April till November, with four shows already under her (weight) belt by the end of May, a fourth in Toronto her best result.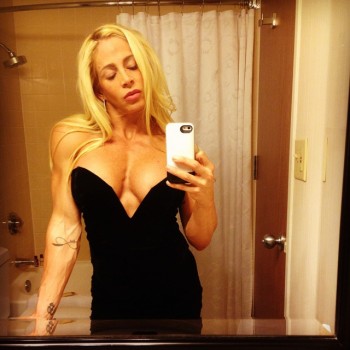 After turning pro in 2012, nearly 10 years and 20 shows after being double-dog dared to compete in a NPC Figure show, I am more determined than ever to compete on the Olympia stage and be the ultimate representative possible to showcase the new breed of female strength and beauty,
she says.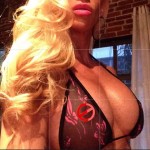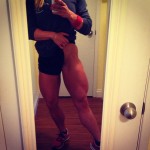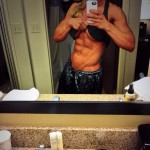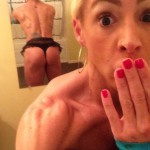 Check out her very own
Quads Not Included
and buy some "dope workout gear" for that special lady who lifts in your life. You can follow Jill's adventures on
her Instagram
. It's a sexy, funny and thought-provoking ride.
61
KAYLA RASSATTI
NEW ENTRY

IFBB Figure Pro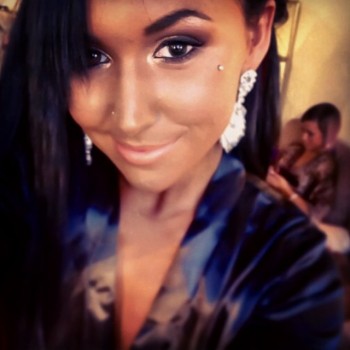 Kayla was
recently featured on FMS
, which perhaps had some influence on the voting (he said, with no little arrogance). Anyway, perhaps as a result of that, perhaps just as a result of the increasing chatter on the forums about her, Kayla becomes our very first (and so far only) Australian to feature on the Hot and Hard 100 list.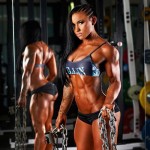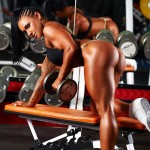 In case you missed her first time around, check out
Swell Digs: Kayla Rassatti
for much much more, or follow Kayla
on Instagram
and/or
Facebook
.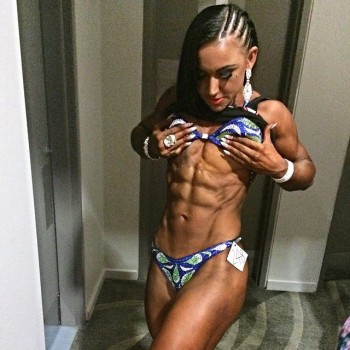 And it was during that previous Kayla post that I confessed that despite having spent the best part of 30 years being thrilled by the sight of a muscular woman (I do sometimes wonder if my time could be spent more productively), I was still getting the same intensity of thrill when I came across, for example, Kayla for the first time. And to be honest, the same could be said for all the women in today's 10. And we haven't even got into the top 50 yet! It's not going to get any cooler or any softer. Take a breather tomorrow. The Hot and Hard 100 will be back on Sunday.
Enjoy!