Time to meet the next ten beautiful, inspirational women...
THE FMS
HOT AND HARD 100
90
NATALYA KOVALYOVA
NEW ENTRY

Bodybuilder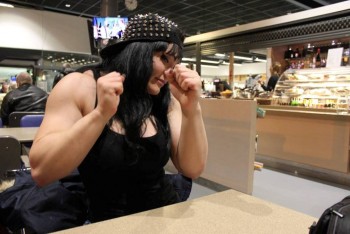 Although she's had all the media, it seems
Julia Vins
isn't the only baby-faced Russian She-Beast who has attracted our readers' attention this year. Forum posters tell of her legendary strength (I have no reliable stats unfortunately), and wonder how much they'd have to pay to become her Personal Masseur. Apparently now living in Finland (lucky Finland!), she's variously known as Natalya and Natasha, with the surname rendered as either Kovaleva and Kovalyova. Happy searching!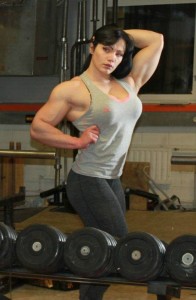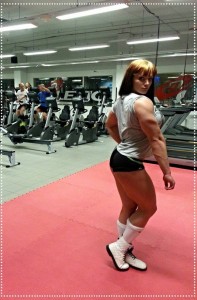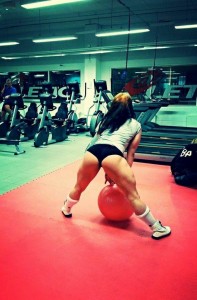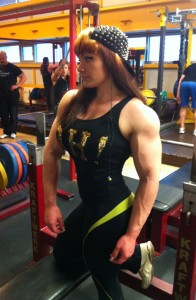 More Natalya? On YouTube you could start
here
. You might also want to check out
this particular picture
of Natalya. Just a (not so) little something extra!
89
LT. HOLLAND CANTER
#25

Adventure Junkie, World Traveller, Health Nut &
Personal Stylist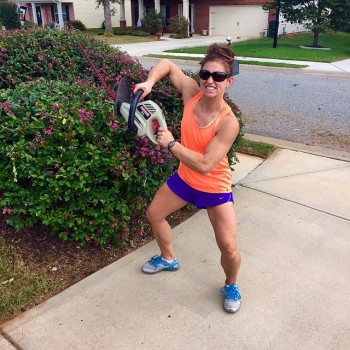 It's been a while since the heady days of 2012 when Holland was one of
FMS' Women of the Year
and
HerBiceps
gave us a plethora of pics and clips of this rare beauty to enjoy. Seems she's "been on a break" as they say. Not for so long that we've forgotten her though, and the good news is she's back in the gym for real.
Finally after 7 weeks of training, I'm starting to look like my old self again,
she says.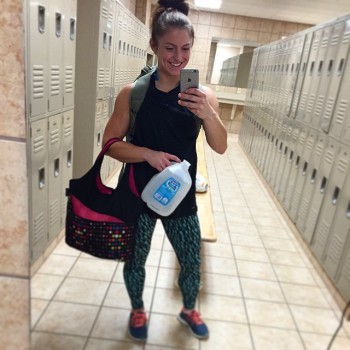 Holland Canter
on Instagram
, encouragingly named "hcangobig".
88
DEBI LASZEWSKI
#36

IFBB Pro Bodybuilder, 3rd Ms Olympia 2014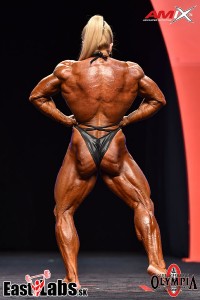 Twenty years after her competitive debut, Debi made the top 3 at the Olympia for the fifth time in six years in 2014. Now 45, she is
finally sharing insider secrets
, as
her website
puts it, through her personal training business
Debi & Company
.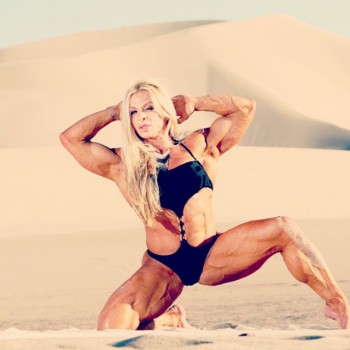 More Debi? Watch
her Olympia routine
.
87
ANTONELLA LELLA VAL
NEW ENTRY

Bodybuilder & Personal Trainer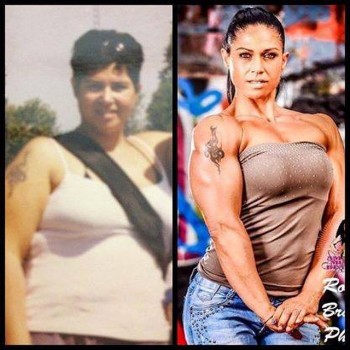 I woudn't normally post a transformation photo in the Countdown but I'm making an exception for Milan's
Antonella Lella Val
. However long the gap between those two photos, the difference is stunning. Different woman? Different
species
more like!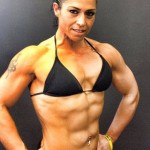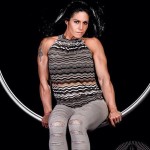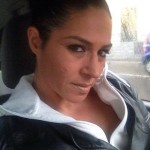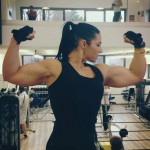 More Antonella? She's
on Instagram
looking all proud of her muscles and all.
86
OLGA BELYAKOVA
NEW ENTRY

IFBB Physique Pro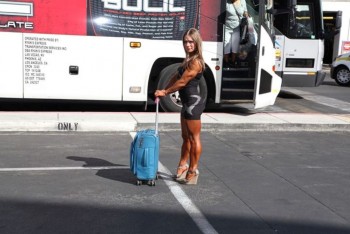 Although she's now competing in the Physique Division, Moscow's
Olga Belyakova
is technically still the World Amateur Bodybuilding Champion, having won the title in Kiev in 2013, the last time Women's Bodybuilding was included in the championships. The irony is that these days she's packing more muscle than she ever did as a 'bodybuilder', not least at last year's New York Pro, when she finished 4th.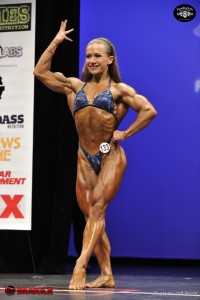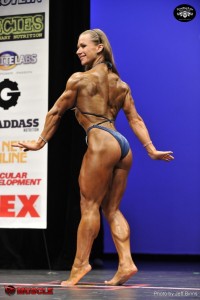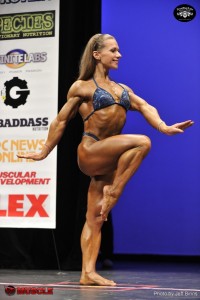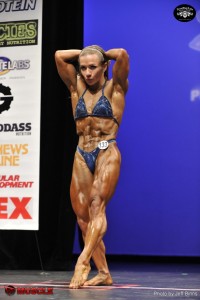 Whether she's on stage, in the gym, glammed up for a photoshoot or smiling for a backstage candid, Olga always looks nothing less than stunningly beautiful, so no surprise this seems to be the word fans most often use when talking about her.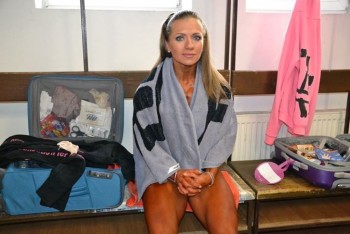 More Olga? Check out
this pre-New York gym clip
, and she's
on Facebook
too.
85
SHAWNA STRONG
#68

IFBB Pro Bodybuilder, Writer, Model & Aspiring Actress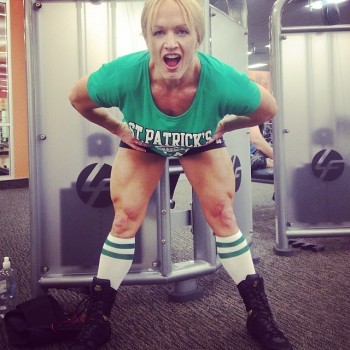 One of
FMS' Women of the Year in 2013
,
Shawna Strong
(alter ego of the female bodybuilder formerly known as
Shawna Pierce
) took a year out from competition in 2014, but kept my good self (and in all probability her other 900+
Instagram followers
) firmly smitten with her curvaceous muscle sex appeal. I make no bones about it, I find this woman utterly enthralling. Beauty, brawn, and no small measure of brains, too. Congratulations were in order back in May last year when she completed her second Bachelor's degree at Arizona State University.
I am insightful, determined, and strong on the inside and out,
she says.
I love being a woman who can be and do anything I choose to do.
One look at Shawna and you
know
she means it.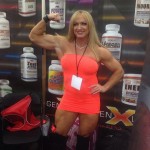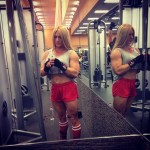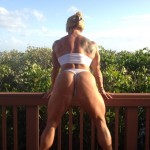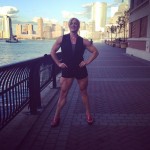 Think you can take more Shawna? As well as
her Instagram
, you too can fall under Shawna's spell at
her Facebook
page,
on Twitter
, and/or
her website
.
84
MARTHE SUNDBY
NEW ENTRY

Muscle Goddess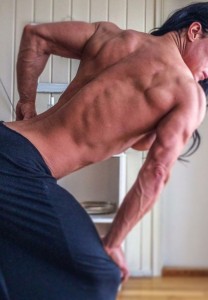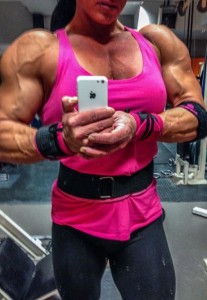 Isn't it wonderful to know that women like
Marthe Sundby
exist? Women who could care less what the IFBB or whatever thinks about female bodybuilding. Women who live to lift, who live to grow, who live for
MUSCLE
. Isn't it also wonderful that these days women like Marthe are posting pictures of themselves, once, twice and sometimes three or more times daily, with captions like
I want muscle boobies!
Every now and then the world seems like such a wonderful place, doesn't it?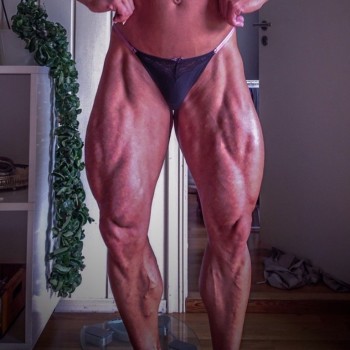 Those shoulders!
they exclaim on the forums.
What a back!
they say.
Those
(former Olympic speed skater)
legs!
they scream.
What a fantastic beautiful ass!
says one.
She has the sexiest veins ever!
says another. No, I don't think (despite her relatively low position on the list) that describing Marthe as a 'Muscle Goddess' is over the top! There aren't very many women who are so consistently and completely adored.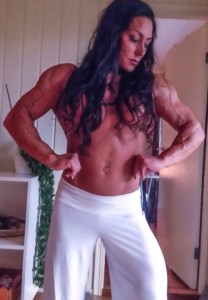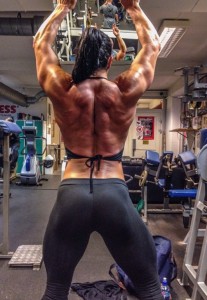 Training is my true passion,
she says,
I'm living my dream.
And in doing so, it seems, she is also providing countless members of the female muscle lovin' community with a truly magnificent hunk of womanhood to dream about as well!
See Marthe in
a music video from Oslo "alternative pop band" Camp Sounds
, and there's also a
'Behind the Scenes'
to enjoy as well. You probably should also be following her
on Instagram
for daily (sometimes twice or three times daily) thrills.
83
JENNIFER ABSHIRE
#21

IFBB Pro Bodybuilder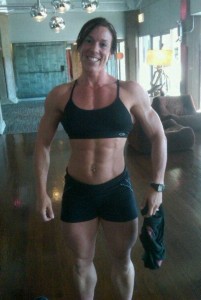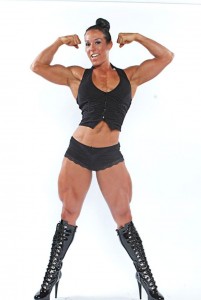 Not a clue what
Megan Abshire
's other half has been up to this year other than spoiling their shihtsu and breaking her toe - see
her (hardly active) Twitter
for photo. The above pics were both posted in 2014, but as they weren't posted by Jennifer I've no idea how recent they are. Still, she does look awfully sexy in both, doesn't she?
82
ZOA LINSEY
NEW ENTRY

Brand New American
& IFBB Pro Bodybuilder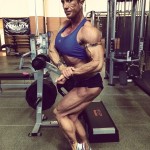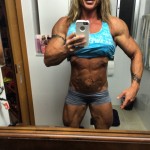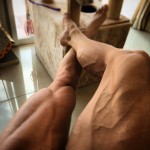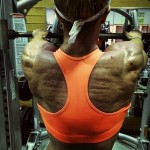 Zoa was back as a bodybuilder in 2014 after a brief (and largely unsuccessful) sojourn into the Physique Division in 2013. In the build-up to her two contest appearances it was clear she hadn't lost the freaky legs and upper body vascularity that she was renowned for, and even 'discovered' some striations during a back workout that, quite frankly, I found disturbing and arousing in equal measure. Sadly though, she didn't fare especially well. Her legs, as always, were spectacular whether she was flexing them or not, but she didn't quite nail the overall package at either show.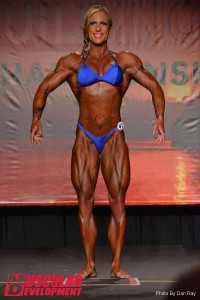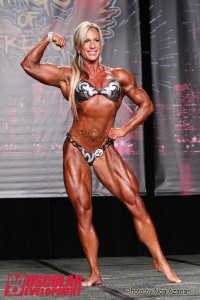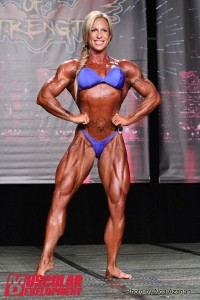 Nevertheless, Zoa remains, for me and a handful of voters at least, one of the most beautiful elite female bodybuilders, and in case you don't know her story, you really should head over to
her website and read all about
this remarkable woman's life.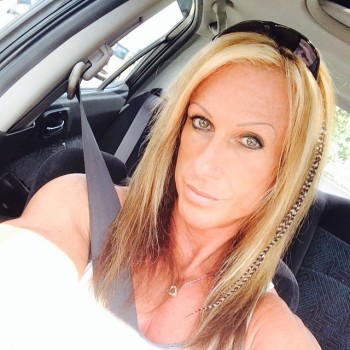 More Zoa? Apart from
the website
, Zoa's
on Instagram
.
81
EVA ANDRESSA VIEIRA
#16

Fitness Model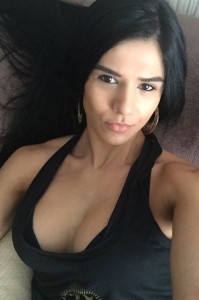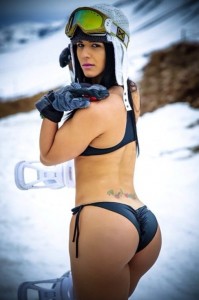 From the rarefield atmosphere of the top 20, Brazil's "Fitness Muse" got only a quarter of the votes she had last year, which was certainly a surprise to me, if no one else. After all, it's not like she got all ugly and piled on the pounds in 2014. If anything, by the end of the year she had more visible muscle than she did at the start.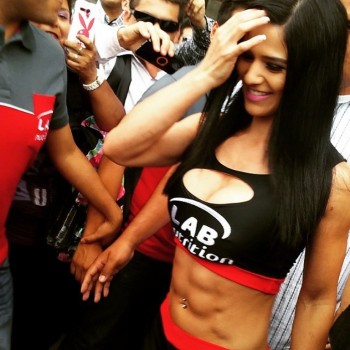 She's so good-looking I can barely take it,
reads one recent forum post, and while I'm sure said poster wasn't being altogether serious, I have to admit, I kind of know what he means. Which makes Eva's fall down the list even more surprising until you consider that roughly 50% of this year's votes were cast by first-time voters. Clearly, this list is based on different hot and hard priorities to last year's.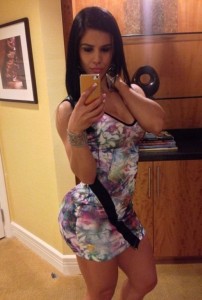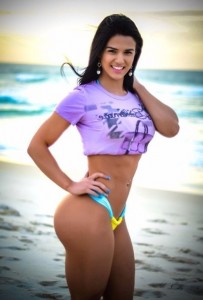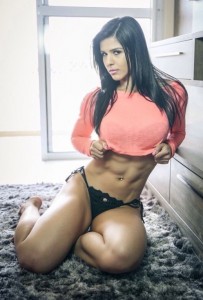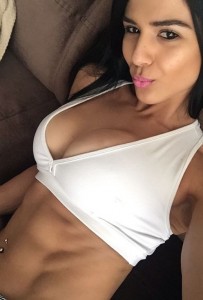 Eva fans are probably already consoling themselves on
her YouTube channel
.
FMS
recemmends
Abdômen definido
and
Exercício para o bumbum - Stiff no Smith
.
Time for a breather and a day off tomorrow as you digest the twenty women we've seen so far and lick your lips at the magnitude of the women to come.

More surprises guaranteed as we continue our countdown on Thursday...

Enjoy!