Welcome back to this year's countdown of the hottest and hardest women in the world in 2015 as voted by you, the wonderful FMS reading public. We've already had Yaxeni, Minna, Marthe, Debi, Olga, Angelica... How much better can it get?

Only one way to find out...
THE FMS
HOT AND HARD 100
80
MARINA LOPEZ
#11

IFBB Pro Physique Competitor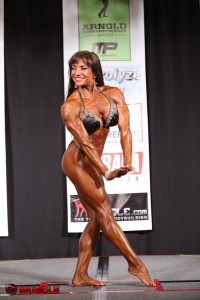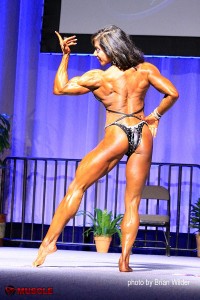 It seems that when Marina spent much of 2013 making naughty videos, she grabbed our voters' attention just that bit more than she did when competing in a (heroic) six different contests in 2014. Guess that tells us something about our readers...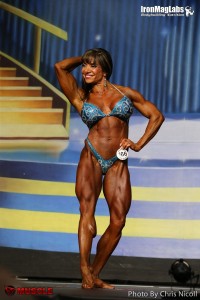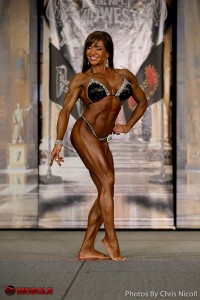 Anyway, Marina's most successful outings were her first two of the year. Firstly, in May, she finished eighth in Shreveport, Louisiana and a week later she got her only top 6 finish of 2014, a fifth place in Denver. She competed again a week after that in Omaha, once more in June at the Greater Gulf States Pro, and then again in October and November in Phoenix and Santa Barbara respectively. Phew!
The mental preparation that is involved with contest prep is what intrigues me,
she says.
The idea of pushing my body and mind to an extreme is a test of who I am.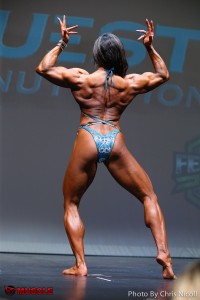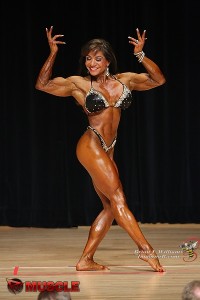 46 years old, a successful business owner, a wife, a mother... and she's still hungry for competition, she's still relishing the challenge of pushing those mental and physical limits. She's a true competitor, and a truly hot and hard woman.
79
ELEONORA DOBRININA
#87

Future Physique Competitor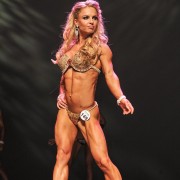 This may sound like a wacky statement, but sometimes it can be a GOOD thing when a federation cancels a whole division. Bear with me... At the beginning of 2014, our #79
Eleonora Dobrinina
was a WBFF Fitness competitor (above left).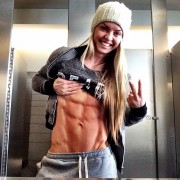 Too much muscle for that, said the judges, so Ella switched to Figure. And then, the division was cancelled (not forever, but for this year at least) due to a lack of competitors. [I was]
in the middle of preparation, and I CAN'T STOP mentally, it's insane,
she says.
For a few years I was thinking about taking a different path and when the door smashed my face by closing in front of me, I made my decision... and I will be stepping on stage with the IFBB at the OPA Toronto on May 16th...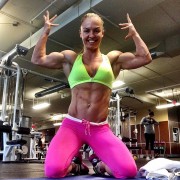 So there we are. A cancelled division and there's a happy ending. Finally the Queen of the from-below-POV Abs Selfie will be flexing her (ever growing) muscles on stage! Follow her progress (and marvel at how she trains)
on Instagram
.
78
ANNE FREITAS
#64

IFBB Pro Bodybuilder, IFBB Omaha Pro Champion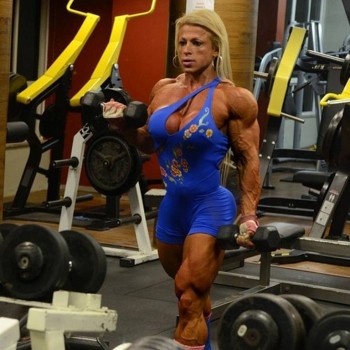 Once again, some of the year's mos eye-popping images of female muscle at its most extreme came courtesy of Brazil's female muscle freak - those of her on stage, and, perhaps even more eye-popping, those of her in her final weeks of preparation.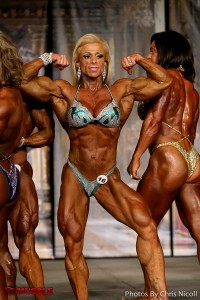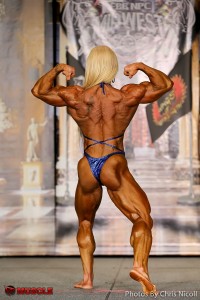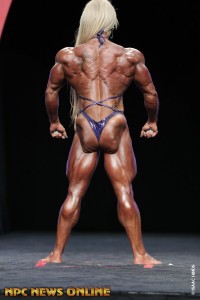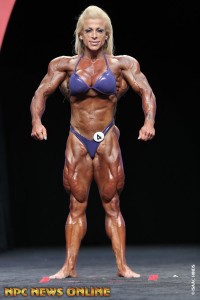 And that preparation was rewarded with her second win as a pro in Omaha - and to have won twice in her career is no small feat in these days of limited opportunity in the Women's Bodybuilding division - and a top 6 finish at the Ms Olympia - the highest ever Olympia finish achieved by a Brazilian female bodybuilder.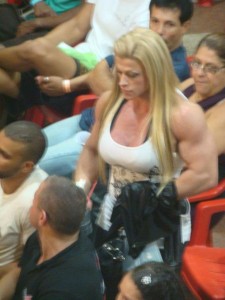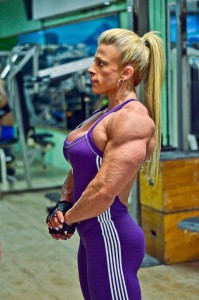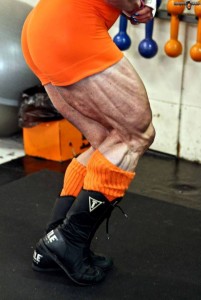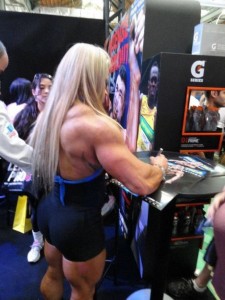 So extreme is Anne's look that there are even those among the female muscle lovin' fraternity to whom she doesn't appeal, but to those that live for the biggest and boldest, she's the star attraction. Our old friend
Ozzy confessed to FMS
that having caught a glimpse of Anne online on the morning of the Ms. Olympia, he spent the whole day at work thinking about them:
All afternoon I couldn't get the pics of her out of my head. One in particular... I was continually thinking about her crotch. She looked like she had developed some new muscles, and that her vagina had now totally mutated into some new thing!
Georgina McConnell
is also a fan (though not quite in the same way!} promising
her Instagram
followers (her own, not Anne's) that one day she'll have a "mint arse" just as big and freaky as her Brazilian heroine's.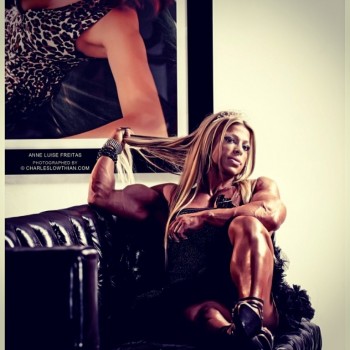 More Anne? Enjoy the freakiness on
her Instagram
, and check out Dave Palumbo going nuts for her legs in
an interview at the Arnold Classic Brazil
earlier in the year.
77
ANDREIA BRAZIER
#15

WBFF Fitness Model World Champion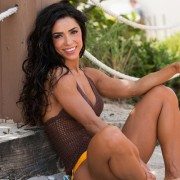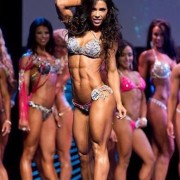 From the freaky extreme of Brazilian female muscle, we go to the altogether more mainstream appeal of multiple WBFF World Champion
Andrea Brazier
. Probably the only time you'll get Anne and Andreia side-by-side on a female muscle website!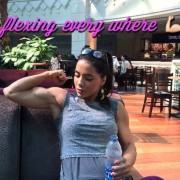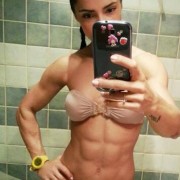 Follow Andreia
on Instagram
and
YouTube
.
76
LOUISE ROGERS
#43

IFBB Figure Pro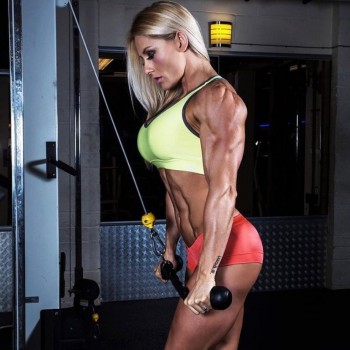 It's a bit of a shame the Active Channel has disappeared (UK readers might know what I'm talking about) because I did have a dream that one day the wife would be flicking through the channels, come across Louise's
Guide to Perfect Arms
(or Chest or Glutes etc.) and decide then and there that she'd found her new role model!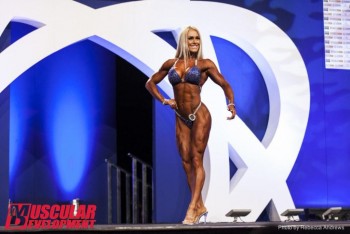 Britian's favourite IFBB Figure pro had her busiest and best competitive year for a while in 2014, her 7th place at the Mozolani Pro in Slovakia was followed by a 3rd place finish back home in the UK at Bodypower (above).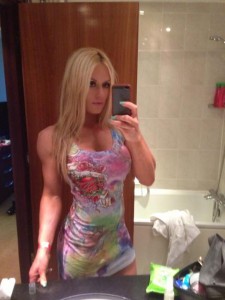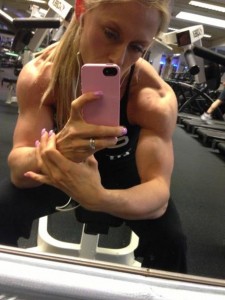 Beautiful, erudite and effortlessly cool, Louise never seems to grow a day older, even as her body - those delts in particular -
always
seem to grow. A national treasure.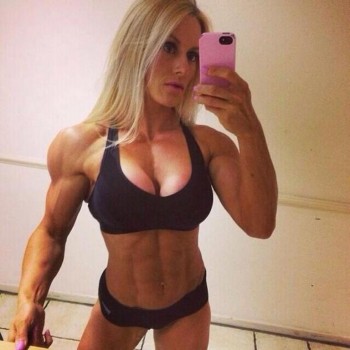 More Louise?
Those Active Channel shows are still on YouTube
!
75
MICHELLE JIN
NEW ENTRY


2014 NPC Jr. USA Physique Class A Champion, IFBB Physique Pro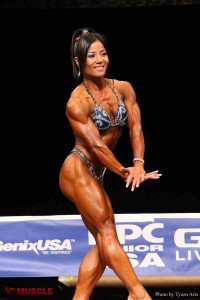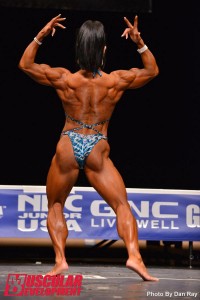 As reported
on FMS back in June
last year, she of the legendary calves returned tot he stage in 2014, and, at the age of 40 and looking absolutely stunning, won her pro card after pretty much stealing the show at the NPC Jr. USAs.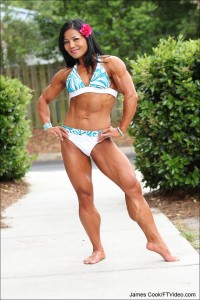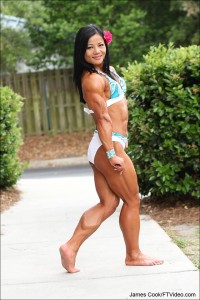 Calves that were so prominent, they almost distracted from the rest of her physique above the knees,
Steve Wennerstrom reckoned at the time
. We reckon the key word there is "almost", not because her calves aren't "prominent" (if anyone has prominent calves, she does), but because Michelle above the knees was so breathtaking that she was impossible to mark down.
A pro waiting to happen,
said one veteran female muscle commentator during the show, and he was not wrong.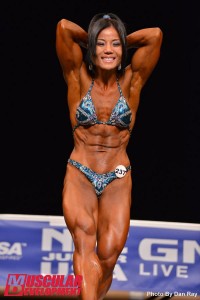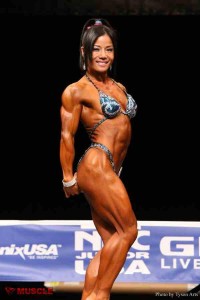 See those calves (and more) in motion in
this HDPhysiques preview
.
74
DENISE MASINO
#83

IFBB Pro Bodybuilder & Female Muscle Media Tycoon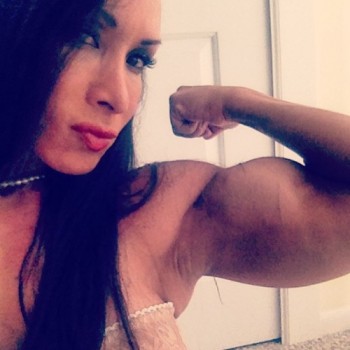 Despite
FMS' best efforts
not to ever post those typical
Denise Masino
shots, it's almost impossible not to start getting naughty when Denise is on your mind. Her bits remain the most recognisable in female bodybuilding (and these days there's some stiff - sorry - competition for that title). And Denise doesn't help (probably doesn't
want
to help) us stay off the naughtiness.
They don't call me the Queen of Female Muscle Porn & Big Clits for nothing!
is how she greets visitors to
her website
.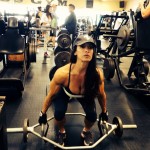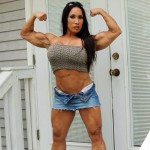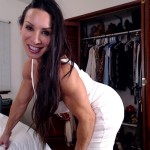 Nevertheless, we're soldiering on with our no bits policy, even if it is umpopular with both voters and subject. This blog is not for turning, as another allegedly strong woman might once have said. So, drink in Denise and her 2014-15 "full figure aesthetic", the smouldering beauty, the "I know what I've got and I'm not afraid to show it" (all) attitude and consider how many other 46-year-olds in your life who stop every room they enter, which is exactly what I imagine Denise has done for the last 20 years.
Watch Denise speak out recently in
an RxMuscle "debate"
, as reported (and summarised if you can't be arsed to watch the whole thing)
on FMS in February
.
73
BELLA FALCONI
#52

Fitness Model & Business Owner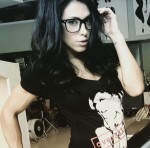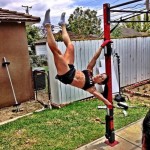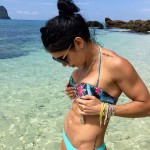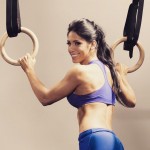 These days she's more businesswoman than muscle woman, but that hasn't stopped la bella Bella from making our Hot and Hard list for the second year running. Originally destined to be a lawyer, this smart cookie now has
her own online store
.
72
MELISSA SARAH WEE
#66
NPC Physique Competitor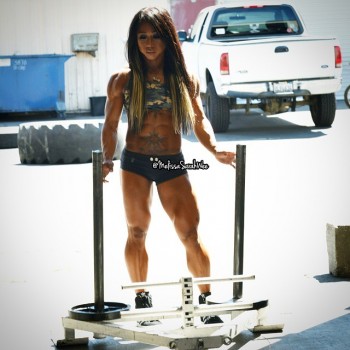 Singapore's most popular muscle girl had a traumatic end to her 10-year teaching career and her 11-year relationship in 2014, both setbacks arriving while she was preparing to compete in the US for the first time. To make matters worse, the contest she had entered was cancelled.
My mother told me to not compete, but to instead go to the US and have a holiday,
she said.
But I had already trained so hard, booked my air tickets and accommodation. So I refused to go there just for a holiday.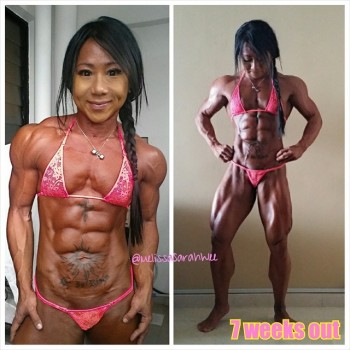 And meanwhile the temperature in the
FMS
office was rising to dangerously high levels as Melissa posted weekly progress pics of herself in her teeny pink bikini during her contest prep. As her (already beautiful) tan got deeper and darker with each passing week, as she became more and more shredded, her sexy muscles more and more defined, our groins tingled with ever increasing intensity.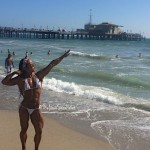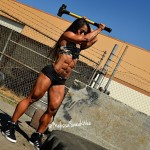 There were happy endings all round. We won't go into the events at the office right now, you'll just have to use your imagination on that one, but Melissa's happy ending came when she found another contest to enter that didn't involve altering her travel and accommodation plans, and at the NPC Central California Championships in September she finished runner-up in the Physique class at her first ever show.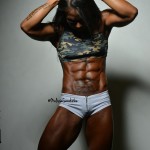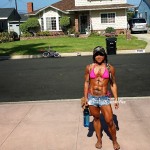 A woman of contradictions is Melissa. So driven, organised and focused, and yet periodically her life descends into absolute chaos. And then there's her heart that belongs to Jesus, and her body (her beautiful tanned muscular body, a body she displays - quite rightly - so publicly), that causes so many sinful thoughts...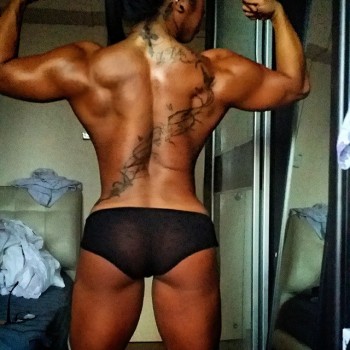 Follow Melissa
on Instagram
, where among other things (
teeny pink bikini
, for example, you might get some sinful thoughts watching her
pump up her back topless
). Watch
Melissa meet the fans at the Olympia Expo
and wish you'd been there too!
71
TANYA HYDE
NEW ENTRY

Physique Competitor,
TanyaFitness.com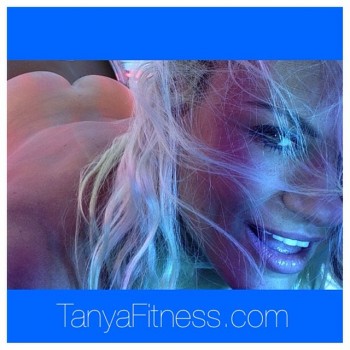 So, who can we see pumping and posing on TanyaFitness? Oh, well, apart from our eponymous heroine, there's, let's see...
Dani Rearoon
! There's
Shannon Courtney
! And look! There's
Dani Reardon
AND
Shannon Courtney
!!!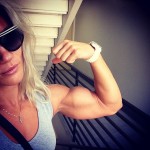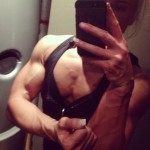 Does anyone else get the feeling that Tanya knows what she's doing, that she makes good decisions? Not only has she made her own website the place to see two of the hottest and hardest properties in female muscle (just how hot and hard you the readers rank them you will have to wait and see) but she's also cranked up her own levels of heat and hardness as well. Especially since Shannon became Tanya's coach.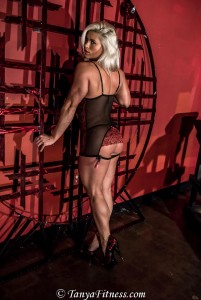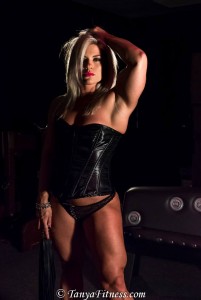 And wait till you cop an eyeful of Tanya's latest muse,
Autumn Swansen
. At this rate Tanya will be dictating the Hot and Hard 100 with her choice of models before long. And if she keeps taking those selfies all naked and looking big and ripped (whether Instagram rules oblige her to get the flowers out again or not), I can't help feeling Tanya herself will be higher than #71 in the very near future.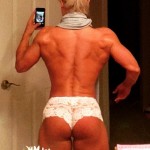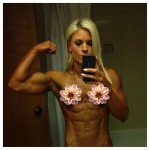 When you've got over
Autumn Swansen
, check out
the gorgeous Tanya on the beach
. And, though a couple of years old, you might find 21 minutes of
Tanya and Katka Kyptova training shoulders
appealing. You
might
.
That should keep you busy. If you haven't seen your favourites yet, don't fret, another 70 magnificent examples of muscular womanhood are on their way.

What do you think of the 2015 Hot and Hard 100 so far? Surprising? Enraging? Satisfactory? Satisfying? Enthralling? Let us know by commenting below.

Enjoy!