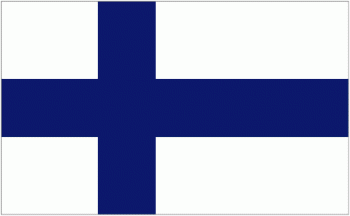 Minna Pajulahti
As we were saying about Tiina earlier in the week, some women have just got it. Minna's irresistible. That judge she's looking into the eyes of has just decided who the winner of this particular contest is, and is probably also wondering when he'll be able to stand up again without embarrassing himself.
Minna, who until recently was still working as a flight attendant ('Is there anything else I can do for you, sir?') is a resident of Nokia, yes, Nokia, which is in the south-west of the country. Her background includes gymnastics, and she has combined her fitness career with her interest in 'Cheer Dancing', which apparently
includes jumps, pirouettes and dance moves
, in a team called 'Dream Team Dancers'. Minna says,
Gymnastics and cheerleading have been a great background for fitness training. It is fun that I can train dance moves and jumps with ten other women with my cheer dance team and then do weight training on my own
.
I'm trying hard not to imagine a team of Minna clones. A 'Dream Team' indeed.