Leslie Ann Armstrong won the NABBA Worlds back in June (see
July 2012 post
), and British female muscle lovers were humming along to the national anthem again this weekend, as
Rene Campbell
walked away with the top prize at the IFBB World Championships, winning both her class and the overall title.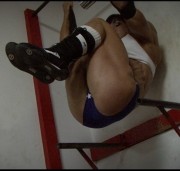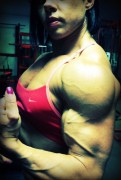 Back at the start of September, Rene told us via
her blog
that
there is a lot that I have planned in terms of tweaking my diet and training in the last 4 weeks in the run up to the Worlds. I wasn't happy with what I presented at the Women's European Championships in Croatia which was the last show I competed in, and was my European circuit debut. I plan to present an improved package all round.
And she was certainly true to her word, totally outclassing the competition in only her second international show, and proving she has the right stuff to compete at the highest level.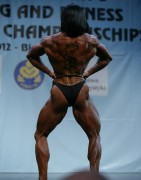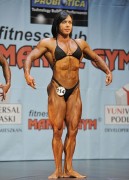 Champagne was popping at the
FMS
office as soon as the result came through. She's a lady whose career we have been following closely, and her obvious dedication and cool, classy demeanour make her the perfect ambassador for the UK in the world of female bodybuilding.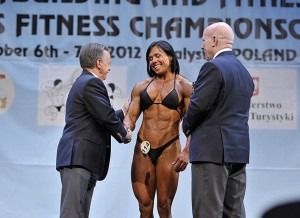 From
her Twitter page
yesterday:
I can't actually believe this... I won the over 55kg & overall class. I'm so proud the UK national anthem was finally played!
Er… 'finally'? I imagine the world is pretty sick of the anthem, it's been played so much this year! [maybe she means 'finally for her', give her a break for Gina's sake, she was excited, proud and probably rather dehydrated and a little cramped up –
ed
.]
See Rene this week at the Arnold Classic Europe in Madrid, but although she is definitely attending she may not actually compete. It wouldn't be surprising if she now decided she was happy enough with her achievements this year and just took a break in the Spanish capital. A well-deserved break indeed.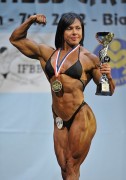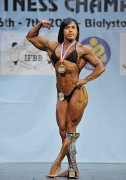 Many many congratulations Rene, and if you don't compete in Madrid, enjoy the coffee!
Meanwhile, Rene fans will be pleased to know she has expanded her online activities:
There are some very sexy clips being edited and will be on my website soon. And speaking of my website, I have launched an "online store" section as part of the website. You can now purchase downloadable photo sets, downloadable video clips, autographed photo prints and in the not too distant future, my 2013 calendar. I will be adding more photo sets and video clips to the store once they have been edited. So please check out the online store.
Check out her
website
,
blog
, and
online store
, and follow Rene
on Twitter
.
Support our British World Champion!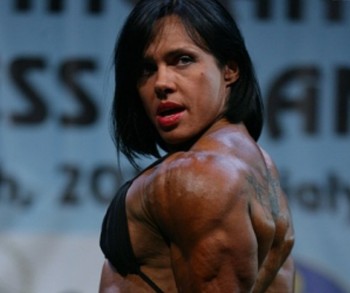 [correction: Our
gorgeous
British World Champion –
ed
.]