Unbuttoned Denim
Annie Riveccio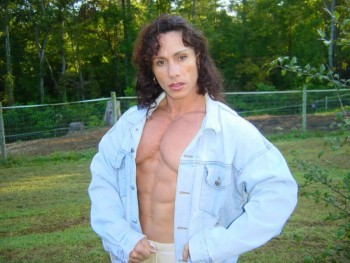 When you're this hot, Slave thinks it's almost criminal to cover up. Unfortunately, society as a whole disagrees. Annie manages to show off her incredible pecs and abs while simultaneously abiding by public decency laws.
Emery Miller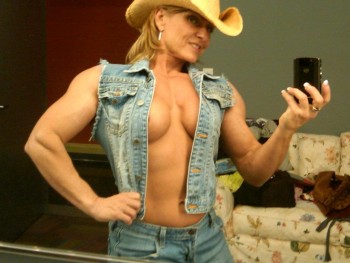 I couldn't get into this jacket you bought me after working out my arms,
Emery tells us.
So I ripped the sleeves off. What do you think?
Nice.
Enjoy!