Heidi wins!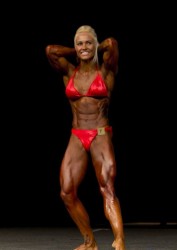 And now all the years of hard work have started to pay off for our woman of the week. Just before Christmas last year, Heidi won her class at Sweden's biggest bodybuilding show, the Luciapokalen.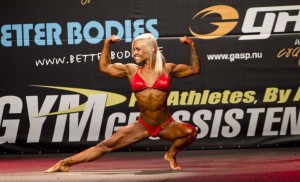 Unsurprisingly for a woman who is happy to photograph herself on a daily basis and post the results online, Heidi looks right at home on the contest stage.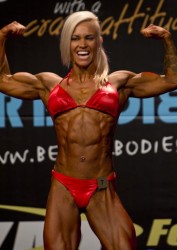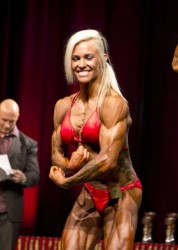 On her blog, Heidi reacted to her victory with customary honesty:
God what a surreal weekend! I took both the gold medal in bodybuilding +55kg and won the award as the year's best poser. Sooo nervous and thought I would faint when I heard I won! Totally sick! I am so fucking happy!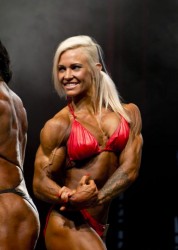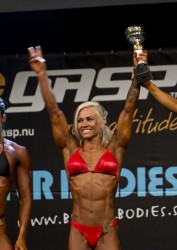 And here is her routine from the show...
Congratulations Heidi!