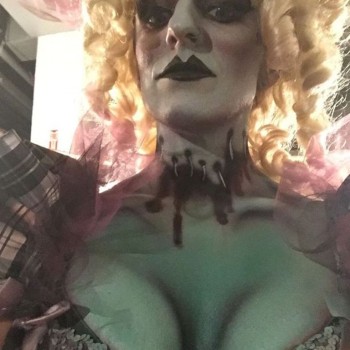 Well, I must say that I never thought I'd see a picture of my beloved Tarna looking anything less than 100% gorgeous, but there you are, "never say never"...
Tarna - recipient of an IFBB pro card this year (see
Reasons to Be Cheerful @NPC USAs 2015
) - was showing off the other professional qualification she has gained recently on
her Instagram
this week. She is now a licensed
cosmetologist
in her home state of Washington. Apparently, a cosmetologist is a person who specialises in the study and application of beauty treatment, and includes everything from hairstyling to skin care to cosmetics and manicures/pedicures, and even electrology.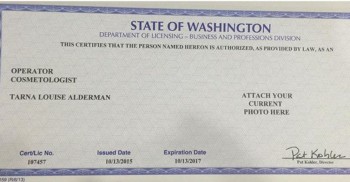 And, it seems, Halloween spookiness as well.
With thighs like those she can come play trick or treat at my house anytime...
[you can stop that right now - ed.]
Here's a treat. Tarna, looking considerably less green, performs her guest posing routine at the NPC Northern Classic three weeks ago. Enjoy, and Happy Halloween!