The female muscle elevator selfie is most common in Brazil.
Or at least that's what our (less than comprehensive) research suggests anyway.
But even among the hundreds, perhaps thousands, of women showing off their gym-sculpted bodies in elevators all over Brazil, we've identified two women who capture themselves going up or down over and over again. In a land of shameless female muscle exhibitionism, they are even more shamelessly exhibitionist than most.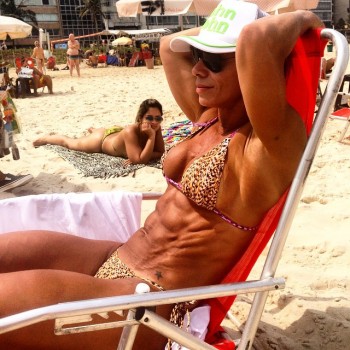 We've met
Claudia Bonavoglia
on FMS before, shamelessly exhibiting herself at the beach and, we surmised, thoroughly enjoying the fact that she was making just about every other woman on that beach look, and consequently feel, utterly inadequate.
Well, it turns out that the beach is not the only place where Claudia likes to exhibit that body of hers. She exhibits at the gym, choosing typically revealing outfits for her workouts (it is a rare day indeed when her abs are covered up) and making sure there is always a camera (and willing photographer) on hand to capture her in action.
But as well as the beach and the gym (where she has audiences), when she is alone in the elevator (apparently the same one every time - who wouldn't want to know where
that
is?!) she is a serial selfie taker. Claudia, it seems, just can't get enough of herself.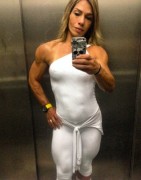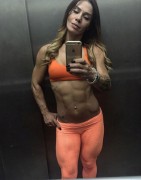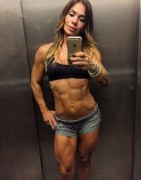 Never wearing more (as far as I can tell) than the minimum acceptable coverage, Claudia shows off her sexy Brazilian muscle body. She does close-ups. She takes a series of selfies in different poses. She pinches the paper thin skin over her abs. All while she gazes lovingly at the image of herself in the screen of her phone.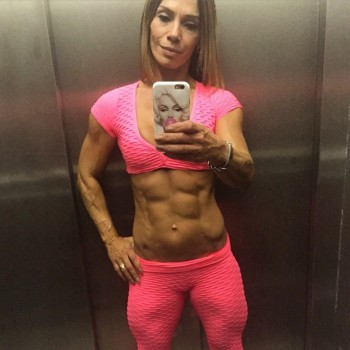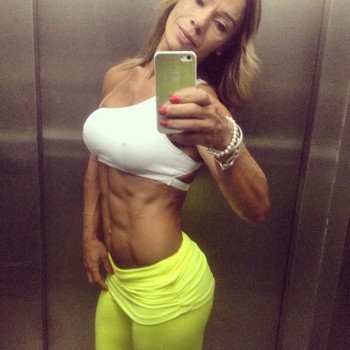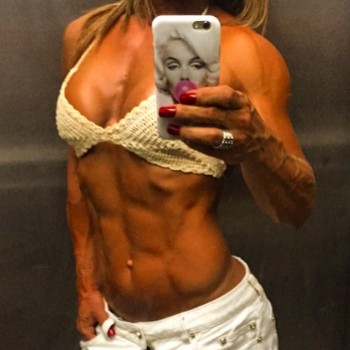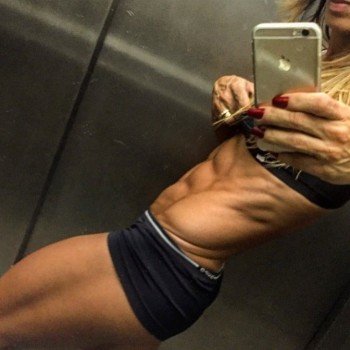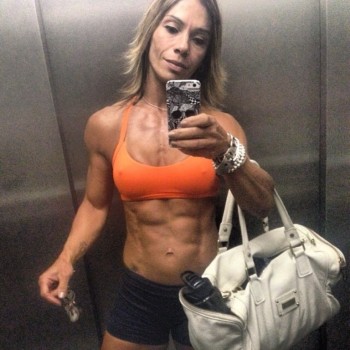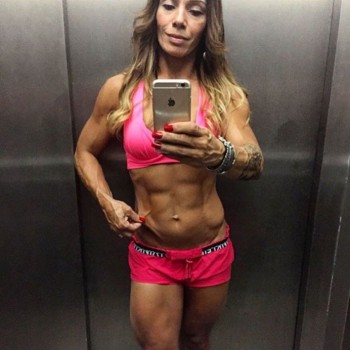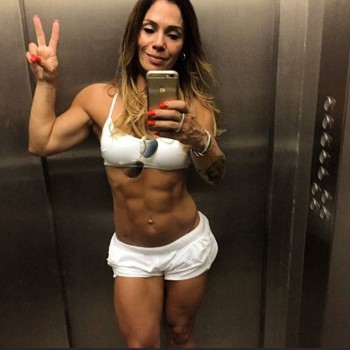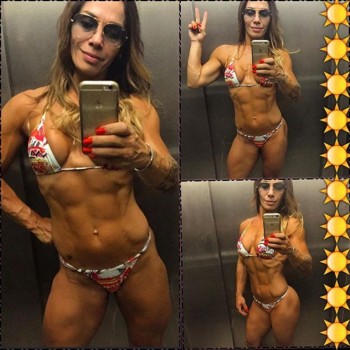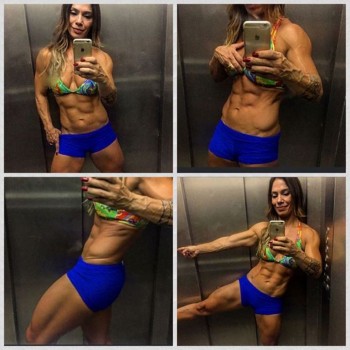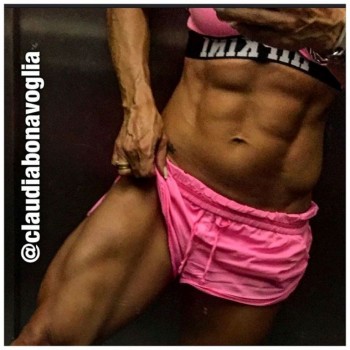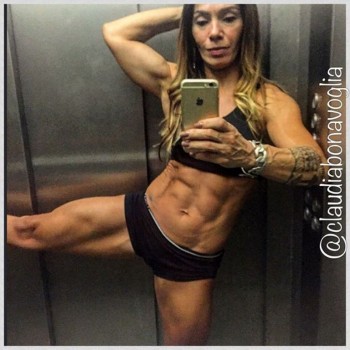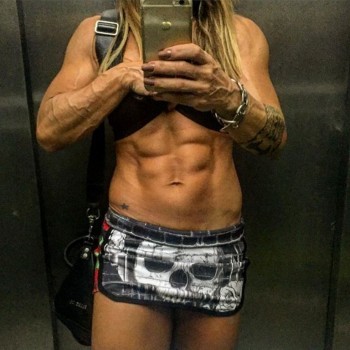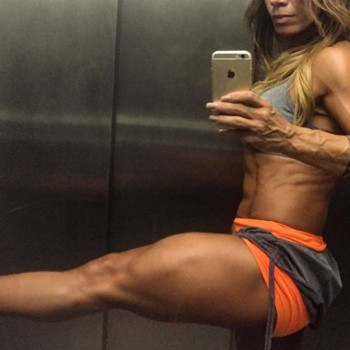 Never miss another Claudia elevator selfie (or beach trip or workout).
Join the 50,000+ on
Claudia's Instagram
.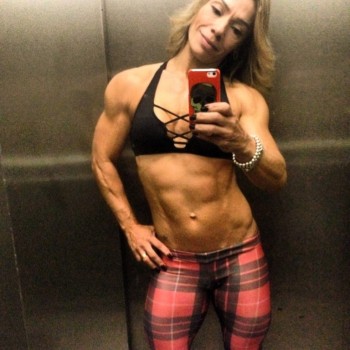 Ai karamba!