Every day this week, one of the women who competed in one of the Toned or Trained Figure classes at the NABBA Universe in Birmingham, UK, on October 29th. And from the NPC Nationals in Miami the following weekend, every day we'll enjoy one of the Female Bodybuilders or Women's Physique competitors, all trying to win their IFBB pro cards remember, taken from among the four classes in each division.
I'm not trying to compare and contrast the women or federations, or make any points here, I just thought it would be a bit different. And it gives us the best of both worlds too. While footage of the NABBA ladies' routines is plentiful, there are few pics. From the NPC Nationals the reverse is true. Little video, many pics. So, by doing it this way we get to enjoy some muscles in motion, as well as a selection of contest photos.
And today's two stunners are...
From Birmingham...
LINDSEY ANGEL
2nd, Trained Figure II
Runner-up in her class, as she was at the NABBA Britain Finals earlier in the year,
Lindsey Angel
was obviously ripped and lovin' it.
Bodybuilding is a way of life,
according to
her Facebook page
, and she has obviously embraced it. She did five competitions last year, picking up a grand total of seven trophies, and in 2016, as well as her NABBA achievements, she's won the PCA British Muscle Figure title.
Same routine, different angle
here
. And you can also follow
Lindsey on Instagram
.
And from Miami...
RACHAEL CHASKEY
3rd, Physique C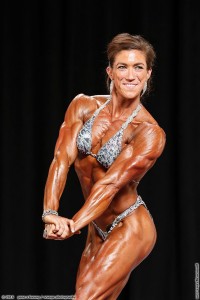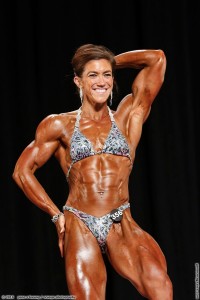 A few topless back selfies on
her Instagram
,
a most muscular fest preview
by
Muscle Appeal
, and suddenly
Rachael Chaskey
was all over the forums earlier in the year.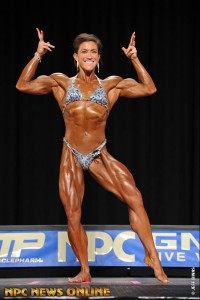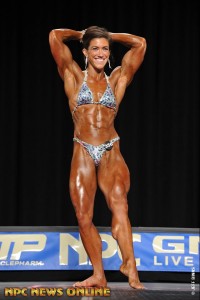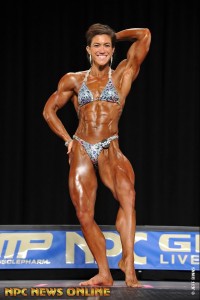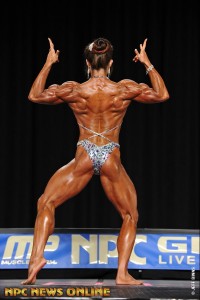 We do all like a Figure to Physique success story, and Rachael's switch came after a Figure class 2nd place at the 2014 Jay Cutler Wyoming Classic (gallery
here
, you may not recognise her!). Last year she was runner-up in her Physique class at the Colorado State Championships (gallery
here
), but this year has seen her breakthrough not only among the fans, but also at national level. Her 3rd place in Miami followed a runners-up spot at the Jr Nationals in June (
here
). At the rate this 29-year-old beauty is developing, it surely won't be long before we see her among the pros.
Enjoy!