I wanna be reincarnated as that towel...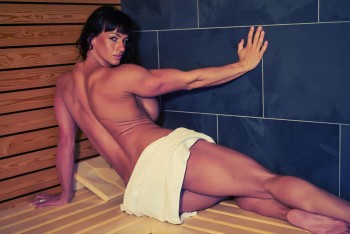 Sadly, this is not something that FMS (or anyone else as far as I know) can arrange. However, the opportunity to
own
the towel... well, it has passed, I'm sorry to say.
A quick whip round at the FMS office mustered enough for an early £20 bid, and for 2.3 glorious seconds it was all ours, but the fiercely-contested auction at Schuler's in Zurich ended with Cindy's towel ultimately being sold for the whopping sum of 3,000 Swiss Francs (just over €2,500) to an anonymous bidder from Singapore.
I doubt it will ever see the light of day again.