"Confidence" is what the collective we usually call it.
I LOVE their CONFIDENCE!
- or something similar - we gush.
Meet Carrie.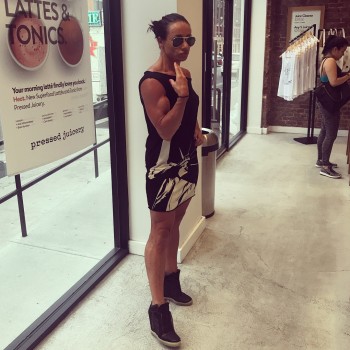 Born in New Zealand, Carrie has called New York home for the last 17 years.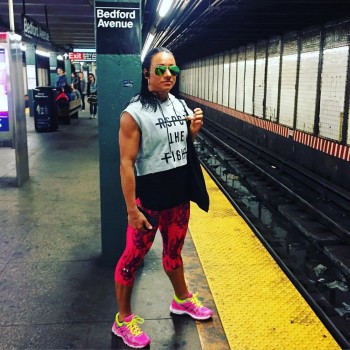 She's one half of
"brooklynsbonnieandclyde" on Instagram
. She is (obviously) the Bonnie, and her (are you jealous?) Clyde is cameraman boyfriend Christian.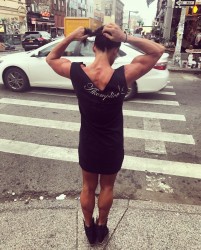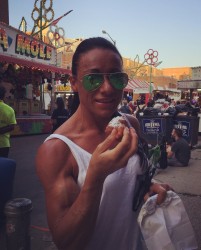 And when she isn't doing a 12-hour shift saving lives as an intensive care nurse, she's "working out and enjoying life", and a big part of the latter seems to be showing off her sexy muscular body at every possible opportunity. All over Brooklyn and beyond.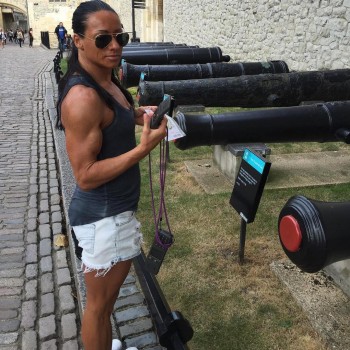 Here she is in London with big guns.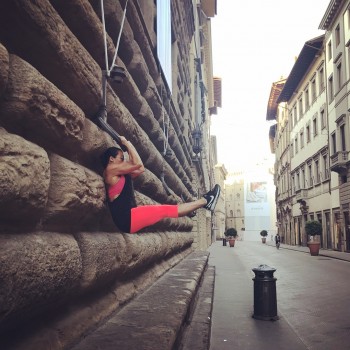 Here she is in Florence.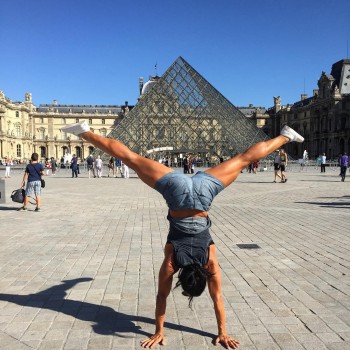 And here she is in Paris.
Not lacking the "confidence" we love so much, I would guess.
In fact, I'd say she is a bit beyond that even.
A full-blown Muscle Exhibitionist. And I
LOVE
it!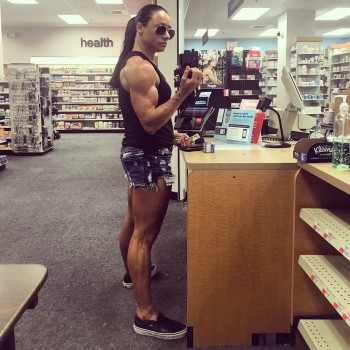 The best thing about summer is, she says, that she can walk around in "no sleeves and short shorts", giving everyone an eyeful (OK, that last bit I added, but I think it's a fair assumption) - with her arms covered up there'll be no more opportunities for "the old... 'check my nails' flex" while she waits at the till, for example. A show off supreme!
Earlier in the week when drooling over the delicious
Diana Schnaidt
, I said there were two reasons why I was ever so slightly jealous the bro-in-law had been seconded to NYC. Well, here's the second reason. I mean, he could be that commuter!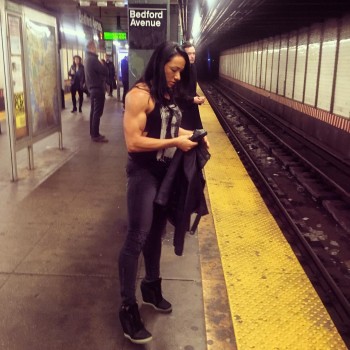 And the worst thing is - if that did happen to him - neck snapping round, Madness taking hold, dry-mouthed, heart racing, agog at the vision of muscle sexiness right there next to him and about to board the same train... he would probably never tell me about this intense experience he'd had, how he'd ridden the subway way past his stop, bag cunningly-placed on his lap, lost in female muscle chance encounter heaven.
I might read about it on the forums though.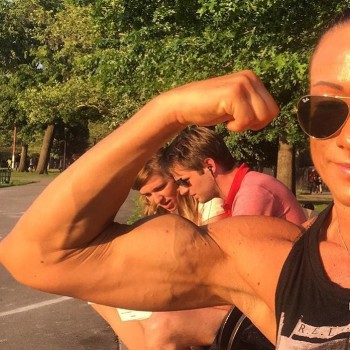 Non lifters experience their first Flex Friday...
says Carrie.
Might be reading about this one soon too.