"Too many to feature here" is a phrase I seem to have typed a lot over the past year, referring to the vast number of women and/or images the female muscle head is faced with in these instant information times. On the upside, you never go short. The downside for the blogger is there are far too many to feature here - there I go again.
It felt wrong just to forget about the women we intended to feature at some stage during 2017 but didn't. Firstly, the fact they have come to our attention at all is the result of some pretty solid sifting by the FMS research team, and it would just be plain rude to ignore all that hard work. And secondly, it's not the case that we once thought these women were worth posting about and don't anymore - we still do.
The solution we came up with is
The FMS January Clearance
- we're going to feature
all
the women who are taking up space in the "TBC" folder on the 2017 planner. And you're getting them all together in a sort of but not really alphabetical order (you'll see what I mean). Further your enjoyment by clicking on the names.
Five beautiful bods a day for seven days. Have fun!
L

AUREN RIFFEL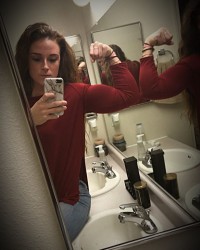 This year I will be fierce,
promised Lauren on January 2nd.
Because Strong Is Sexy.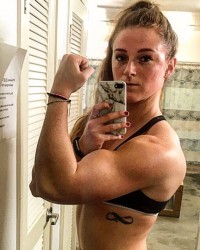 This 22-year-old Californian has only been sharing her "fitness journey" since October (clearly this journey began some time before that) but her grand total of 62 posts already she has attracted fan attention. Those arms, yes, but also for the attitude, the desire to "inspire our fitness ladies" through embodying the "Strong Is Sexy" mantra, but also to "be the chick in the gym who motivates every guy to push harder".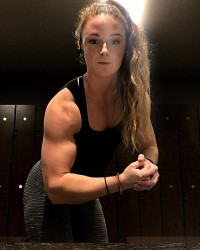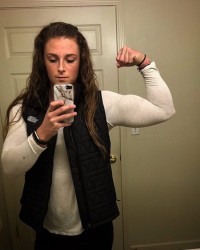 Her IG moniker -
strongerthanyourboyfriendd
(!)
MELINDA

L

INDMARK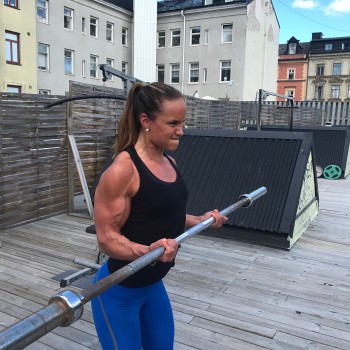 21-year-old Swedish Physique dream Melinda first came to Swell's attention back in the summer when she was coming to the attention of a good few others too.
A veritable goddess,
wrote one - clearly impressed - forum poster.
Look at that huge veiny bicep!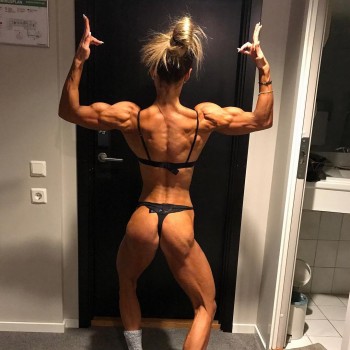 And as Melinda leaned down to compete (for the first time?) at last year's Tyngre Classic, female muscle lovin' pulses were set racing, the temperature in the FMS office soared, and Swell had Melinda (showing off her delts, her back and beautiful bum) as his screensaver (for a while, you know how easily my head can get turned).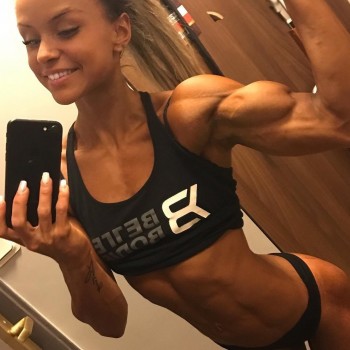 Inappropriate though it may be for a man of my advancing years to be so ga-ga for a woman so young, I
DO
like Melinda. A lot. And I would guess I'm only one of many who have fallen under her spell in the last six months or so. Now it's your turn.
KIMBERLY

M

ERCER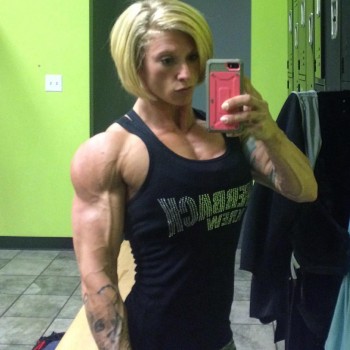 I have to admit that the first time I saw a
Kimberly Mercer
selfie it took me quite some time to realise I wasn't looking at
Brooke Walker
. Now I would hope Kimberly would take that as a compliment, which she should. This newly-carded pro seems, just as Brooke did in 2015, to be entering the next stage of her career already displaying the kind of quality necessary to succeed among the IFBB Physique elite.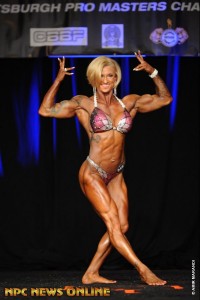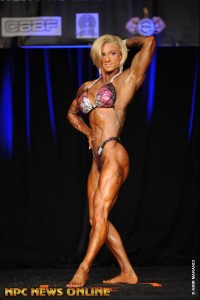 Perhaps this is because she spent the best part of two years upgrading her body from Figure (where she did well enough to compete at national level) before entering her first Physique contest. At the IFBB North Americans last year she finished runner-up in her class, good enough to get the card, but also already looking every inch the pro.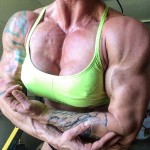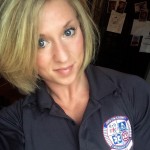 She looks pretty damn good in or out of her her (Onslow County, North Carolina First Responder) work clothes too. Evidence since her contest suggests she'll be even bigger and better when she makes that pro debut - hopefully not in another two years.
SWOOOON!!!
SUSANNE

N

AAMANI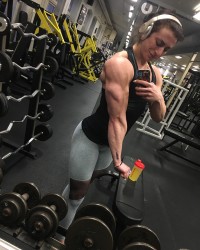 Oh, she's new,
I say as the FMS work experience boy plops the
Susanne Naamani
file down on my desk. And then he tells me that she's been around since 2010. Ugh.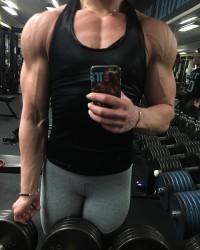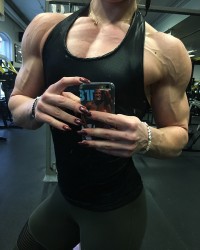 I console myself with the fact that I wasn't the only one who was taken by surprise. Susanne's popularity on the forums peaked around 2011-12, and has only recently enjoyed a resurgence.
Damn! She got big!
notes one forum bod who knew her earlier in the decade.
Damn! She is big!
says another on a different forum who didn't.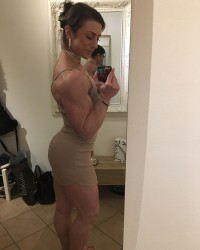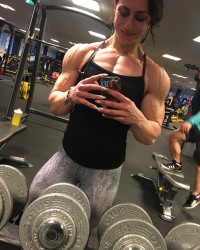 As well as admiring how pleasingly big Susanne indeed is these days, I've also been catching up with her past via
her blog - SUZIE
- which she kept up for a couple of years. Although it does also contain stories of everyday disasters like getting locked out of her own house, it is pretty much the story of her "fitness journey". Having said that though, I doubt you'll ever read a more wildly entertaining one. She crayzee!
SHEIKHA

N

GUYEN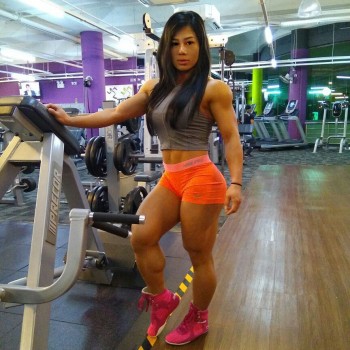 New Nguyen on the block!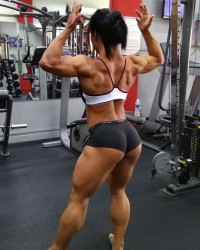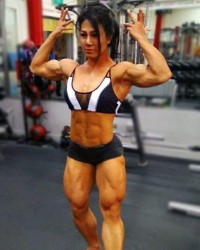 A fitness and lingerie model, (amateur) IFBB Physique competitor, and personal trainer, Sheikha is based in Singapore. She is, in her own words, "here to inspire".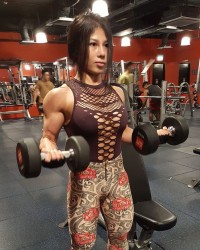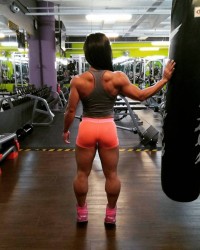 Now there's a rather famous picture of Sheikha having the spray tan applied (version 1 -
here
, version 2 -
here
) which I'm sure has inspired all sorts of reactions from the brethren... Meanwhile though, Sheikha posts equally impressive (if a lot less naughty) updates on
her IG
and
Facebook
on a somewhat irregular basis, and fans can also contact her
on HerBicepsCams, where she's Asian Iron
. A lot of them do, I'm told.
Five more muscle women for your viewing delight tomorrow!