CHOP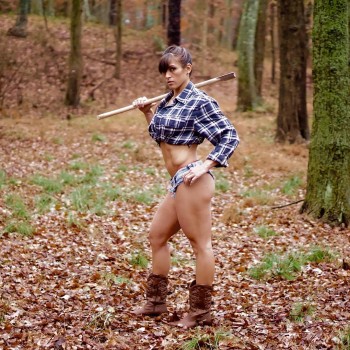 I don't for a moment think Kristen spends her days felling trees, but it's exciting to imagine running into her in her Daisy Dukes+ when I go down to the woods today.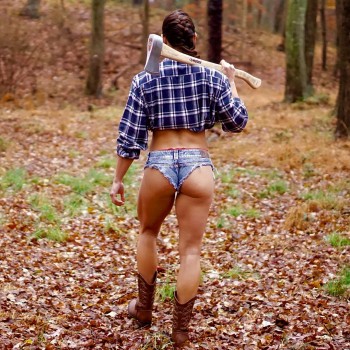 Add your own 'She can handle my chopper...' joke. I'm so above it.
SLICE
Ooops!
And that probably goes for just about every other golfer on the range that day. One eye on Kristen, the other eye on Kristen - not a recipe for a well-drilled long iron, is it?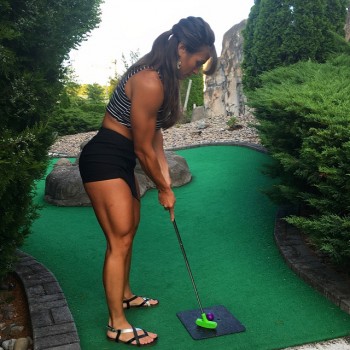 Drivin-me-crazy Golf?
SHOOT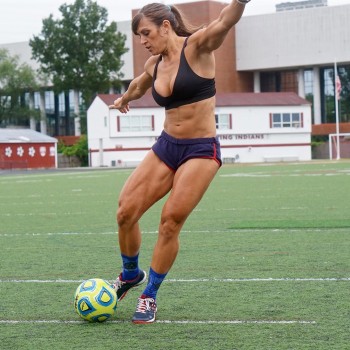 What we call football has never looked so good.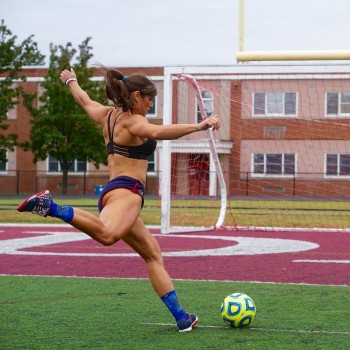 I might be persuaded to brush the mud off my boots and get back in the game.
Add your own 'She can play with my balls...' etc.
SCORE
EXACTLY
how a muscle goddess should dress
AT ALL TIMES
.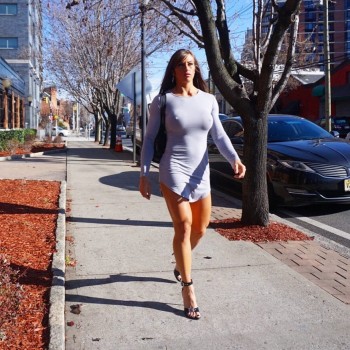 Especially in winter. And if the lack of foliage on the trees and the way those pointers are, er, pointing are anything to go by, winter it is indeed. And not a mild one either.