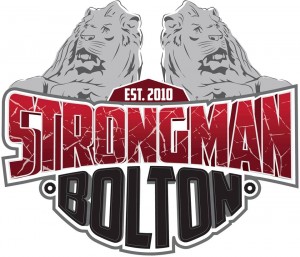 Strongman Bolton
first took place in 2010, on a playground with a couple of hundred people watching, according to Andy Seddon, Director of
Angry Anvils
, the company that spearheads the event.
This year we are looking at attracting 8,000. Last year
[before a 6,000-strong city centre crowd]
was just incredible.
The event's mission statement is "To promote positive attitudes, health, fitness and community cohesion and involvement through strength training and competition", and for that alone I would be sorely tempted to plug it, but the reason why
FMS
is getting fully behind
Strongman Bolton 2014
is (you've probably guessed by now) because for the first time the organisers have invited the strong
women
to come and play.
And how the Strong Women have responded! On 7th May, Mr. Seddon reported on
the event's Facebook page
that
the Strong Woman class is FULL!
A report
in the local media suggested that means about a dozen strong women right in the very centre of Bolton on Saturday July 26th.
Back in January I really wasn't sure what kind of response we'd receive,
Seddon says,
but the interest has been brilliant.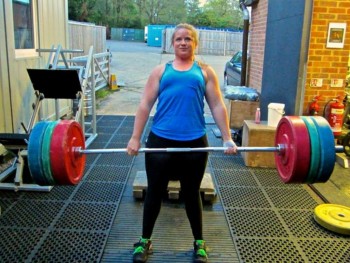 I'm competing for the experience, to have some fun and to raise money for a brain injury charity called Headway,
says 23-year-old
Ellie Griffiths
, who is about to complete her five-year Veterinary Medicine degree at the University of Liverpool.
And it's all completely
gratis
! The event is completely free for standing spectators, although if you do fancy watching the whole thing from the comfort of one of 50 seats in marquees around the arena in Victoria Square, you just need to fork out a mere £8. Or why not push the boat out? £11 will get you one of only 25 front row seats.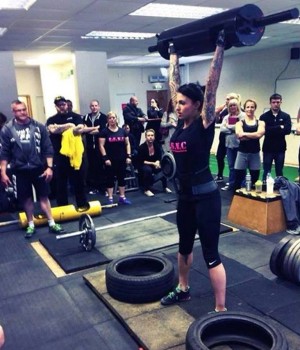 Charlotte Kirby
only started strength training in January, and the Bolton event, which is the biggest and best-attended amateur Strongman event in the UK, will be only her second ever. 27-year-old Charlotte, who hails from Essex and loves '70s rock, rather intriguingly lists her occupation as 'Adult Entertainment Industry'.
Follow
the Strongman Bolton Facebook page
for information about the event, and those tickets for the seating if you want any. In addition, profiles of more of the Strong Women who will be competing on 26th July will no doubt be put up there before long.
Feel 100% free to reblog this, or send
the Facebook link
to anyone you think might be interested. Hell, why not take your special lady friend along to the event? You never know, these Strong Women might serve to inspire her to start lifting herself.