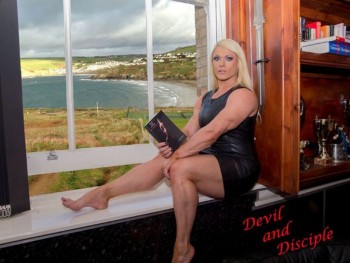 Lisa Cross
, IFBB Pro, purveyor of
Hot Muscle Packed Raw Sex Power
, author of
Devil and Disciple: The Temptation
, and genuine National Treasure, poses with a copy of her first published novel. But, you might wonder, what does Lisa read when she's not busy lifting and making her luscious hard muscles even more luscious and hard, purveying her
Hot Muscle Packed Raw Sex Power
, or working on the sequel to her first novel?
@6ft1swell great blog. def got my attention. sending lots of love and kisses. xx
— IFBB PRO LISA CROSS (@bblisacross) April 26, 2014
You bet I swooned!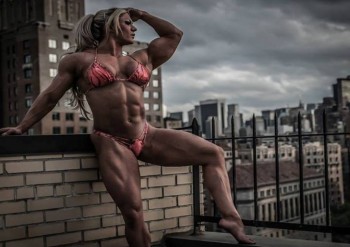 You too can swoon all over Lisa at
Body Power 2014
, which is taking place at the NEC Birmingham on Saturday 17th and Sunday 18th May, at the
Muscle Talk
booth, where she'll be giving out promo shots like the one above with every purchase of
her book
.
Enjoy!