So the plan was to post some '80s female bodybuilder abs today, call it
Retro Abs
or something like that. But then the past turned up in the present. Not quite from all the way back in the '80s, but definitely from long enough ago to be considered "retro"...
LOOK WHO'S BACK!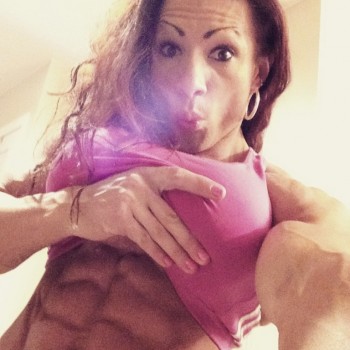 Last seen at the 2009 Ms International,
Isabelle Turell
was planning to compete this month. Whether that is still a realistic option given how much money she has raised compared to
her GoFundMe target
, I can't say. The latest gossip on the boards is that she will be trying for the Tampa Pro in August now, but I can't confirm that.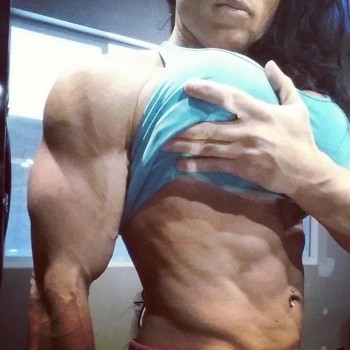 What I can say though is that if
her Instagram
posts are anything to go by, when she takes to the stage again, she'll be looking better than ever. And that, if you recall how good she looked back in her pomp, is really saying something.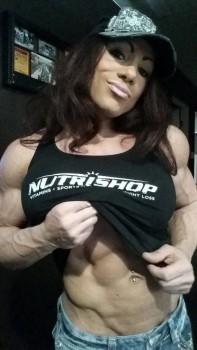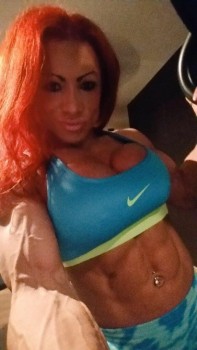 Given it's May now and Isabelle is (possibly) not due to compete till August, we may yet see abs with such crevasse-like muscle boundaries that they will (and I feel I'm committing treason just by thinking this) even rival those of
the Abs Queen herself
.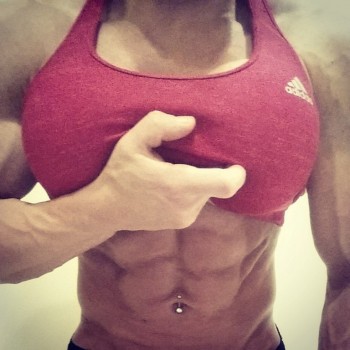 Now that prospect has
got
to be worth a bob or two.
Go fund her!