The contest that accompanies the Body Power Expo at Birmingham's NEC is not the contest for those who like their freakshow. There's no "Bodybuilding" division in sight, female or male. It's Figure only for the ladies, Physique for the boys (plus a Wheelchair division - male only). Nevertheless, there was, this year, something for the UK female muscle fan to cheer, because of the 10 Figure competitors who lined up in Birmingham, three were British.
Now that may not sound like much to celebrate, and if it's going to happen anywhere it'll be at Body Power where travel costs are at a minimum for UK entrants, but even so, it's not often that you see 3 of the UK's finest in the same division at an IFBB show.
Unfortunately, photos of the women on stage have proved hard to come by, and the few we post here are pretty much all we have found of our British gems at the contest. More photos of the event are available on the Czech (!) bodybuilding site
Extrifit
.
The three British women who lined up were...
LOUISE ROGERS
(3rd)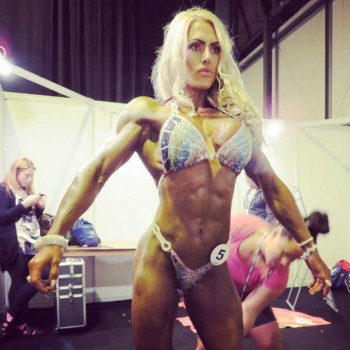 Louise backstage at Body Power
The evergreen Louise followed her trip to the New York Pro in March with a third place at Body Power. She was, she reckons "a little bit too hard" at this show, which wouldn't have counted against her if I'd been one of the judges, but according to Louise was a factor "given how dark my tan was under such bright lights".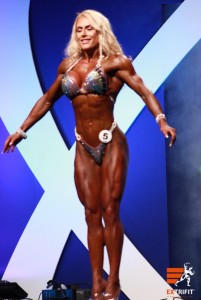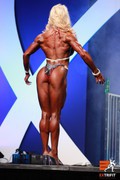 Louise is busy, busy, busy this contest season, and will be heading back across the Atlantic for the Toronto Pro Supershow on June 6th and 7th.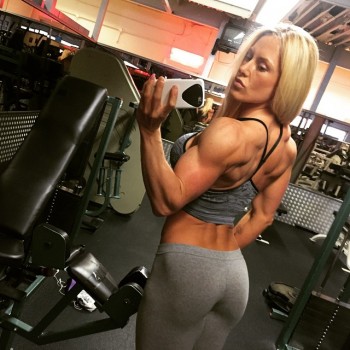 MARIA SCOTLAND
(7th)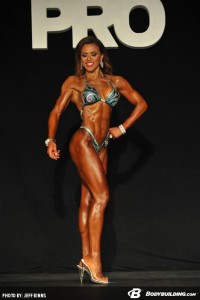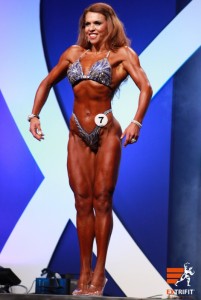 Maria at the NY Pro (left), and at Body Power
Probably the least familiar of the British women on show, 2014 Arnold Amateur runner-up
Maria Scotland
also competed with Louise at the New York Pro in March. Despite the name, Maria is from London, and as well as succeeding as a Figure competitor, she's been a qualified barrister specialising in family law since 1995.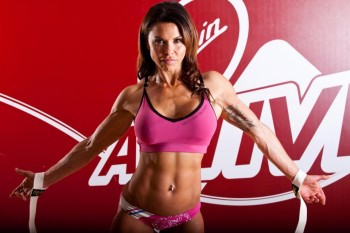 Would you believe she'll be 45 at the end of June or that she didn't start competing until she was in her 40s? Well, believe, because she will and she didn't.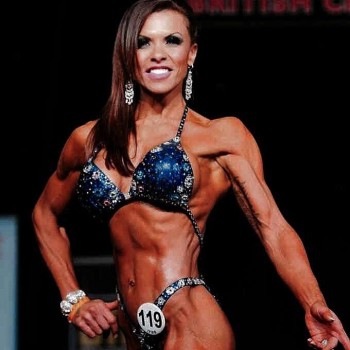 Read all about Maria in
an interview with Flex Online
from a couple of years ago, and you can follow her
on Facebook
as well. She's posted
a YouTube video of the Body Power show
there.
I'll be still competing in 10 years,
she says.
This is my life now.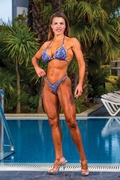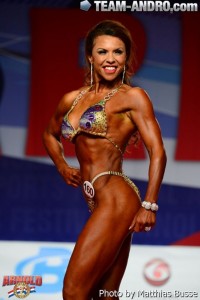 Maria at the 2014 Arnold Amateur (right)
KIZZY VAINES
(9th)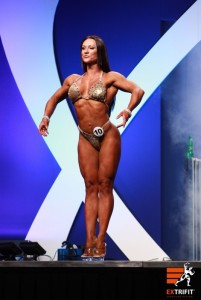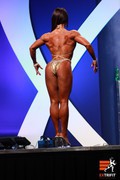 She's much more familiar to fans as Britain's only Fitness pro, but Kizzy - for the second year in succession - was temporarily a Figure competitor at Body Power this year.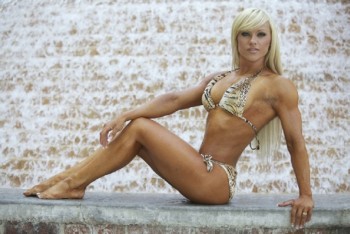 She's been a pro for over a decade now, flying the flag for us over in the US. She even has two professional wins to her name - the 2009 and 2010 Fort Lauderdale Pro titles - and she has competed at two Olympias and four Arnold Classics. Meanwhile, in her homeland, this former professional dancer from Barnsley has received little or no recognition, except perhaps the ripple her appearance in
Elisha Smith-Leverock's prize-winning short I Want Muscle
made in the British media in 2011.
FMS
says:
Kizzy, you are a national bloody treasure.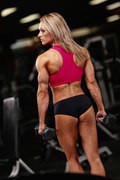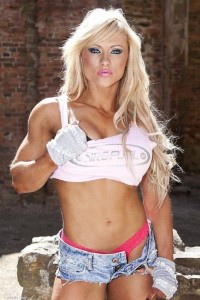 Congratulations to Louise, Maria and Kizzy for their exploits at Body Power and
FMS
wishes them all the best of British luck for their next and future contests.
Enjoy!