Since around the beginning of the year, images of this woman, and in particular images that showcase her somewhat exciting abs, have been all over the forum boards, the chatrooms and the Tumblr/Twitter/Instagram feeds, raising heart rates (among other things) right here in the
FMS
office and all over the female muscle lovin' world.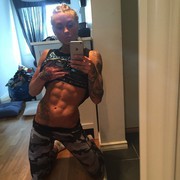 She is "a goddess", "a firestarter", a "mega bomb". One fan calls them (her abs, that is) "a beautiful canvas", though he doesn't say what he wants to paint on them
[easy! - ed.]
, others that they "must be kissed", are "world class", "magnificent", "perfection".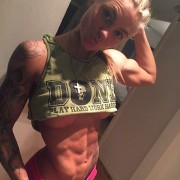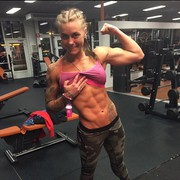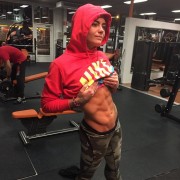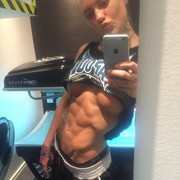 The name of the lady who's caused all this excitement is
Pauline von Schinkel
(or at least that
was
her name until quite recently, but more about that in a little while).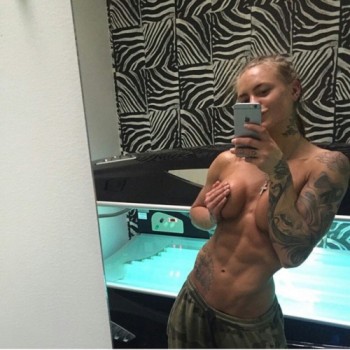 I guess, going solely on the name, that she is from Germany (or Austria, or possibly Switzerland). I imagine, from the pictures, that she's not the world's biggest fan of underwear. I also imagine (again, I'm just getting this from her pictures) that she is completely and utterly enamoured with muscle, and that she absolutely adores showing off her abs and all of the rest of her sexy muscular body to the world.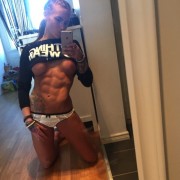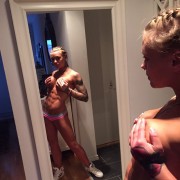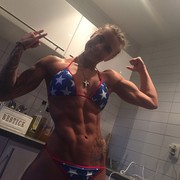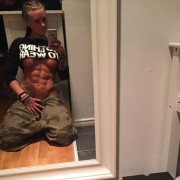 Anyone else get that impression?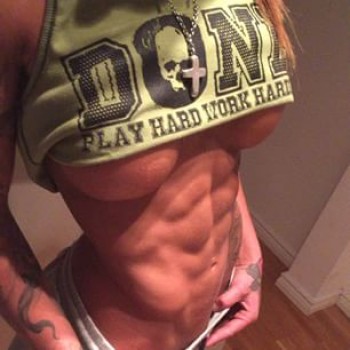 Anyway, moving on from the stuff I
imagine
, Ms von Schinkel has got herself married. And if you want to find all her latest stuff, the place you need to go to doesn't bear her name, but the title
Mr and Mrs Fitness Freaks
, the Instagram she shares with her (ripped) husband. Fortunately, he doesn't take his shirt off as much as she takes off her sports bra. They are prolific in their posting, with many (and I mean
many
) images of themselves going up every day. At the gym, at home and, er, well, actually they seem to be the only two places they ever go, anytime is a good time for
an "abs check"
.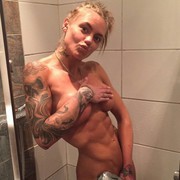 Enjoy!