The idea for today's post, which is almost entirely put together by our new
FMS
Head of Research, "JT", originated just about midway through the
Hot and Hard 100
countdown when his curiosity was aroused by a very,
VERY
big number...
Just spotted something I thought worth sharing, connected to your top 100.

On Facebook, this year's #42 Dana Linn Bailey has 1,407,319 likes. And rising!
I find this incredible. I may have to do some more research... Could she be the current 'most popular' member of the top 100? I wonder how the others compare...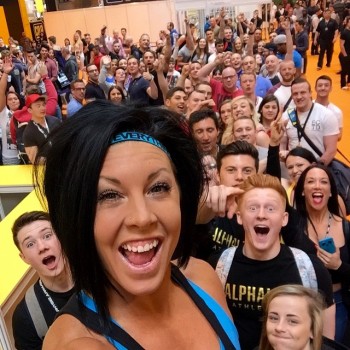 And off to do his research he went.
Now before we find out what he found out, I think we should take a moment to consider what a Herculean task JT set himself and that however imperfect you might think his methods have been (and in his introduction you will see that he freely admits this survey is by no means comprehensive), the fruits of it are nothing less than a unique snapshot of the most universally popular muscle women in the world right now. I've never seen anything like this before, and I truly doubt you have either (unless, of course you've done your own research and have been keeping the results to yourself). So, hats off to JT, and without further ado, here is his report...
1.
THE METHOD
I've complied my list of the top 100 via Facebook likes or followers. However, it gets a bit more difficult than I had thought. Many of these ladies have more than one Facebook page, some are just normal accounts, some don't show the followers or likes and some are fan pages. I've gone for whichever has the most followers or likes. Biggest number wins, and only Facebook here. A similar study on Twitter etc. or combined Facebook, Twitter etc. will have to be done in the future I guess!
2.
THE RESULTS
A.
The 12 MOST POPULAR WOMEN from the HOT AND HARD 100
Qualification = greater than 100,000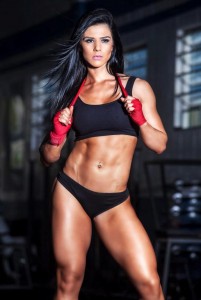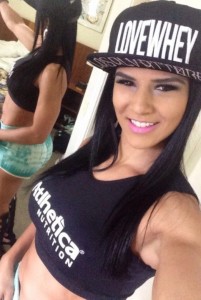 1
Eva Andressa Vieira
7,060,477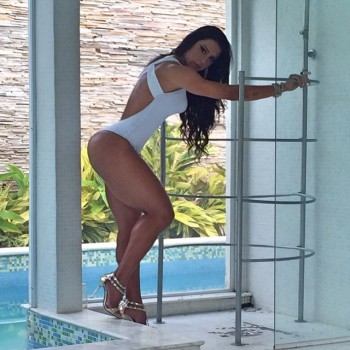 2
Gracyeanne Barbosa
2,978,044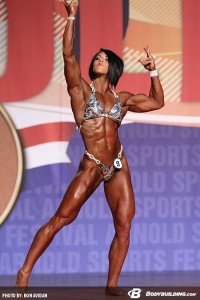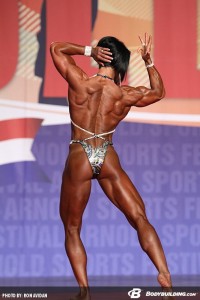 3
Dana Linn Bailey
1,442,069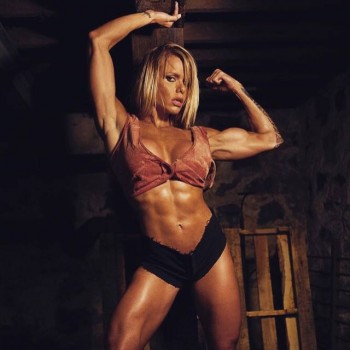 4
Larissa Reis
784,099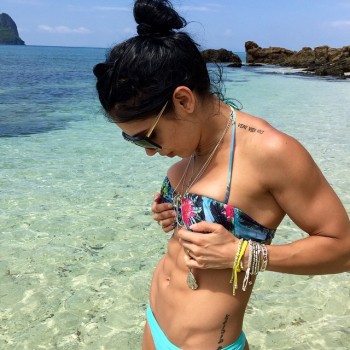 5
Bella Falconi
510,799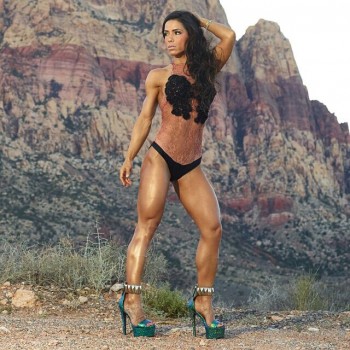 6
Andreia Brazier
499,293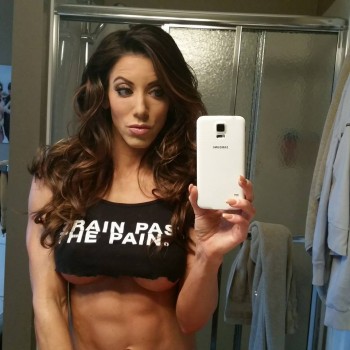 7
Julie Bonnett
374,237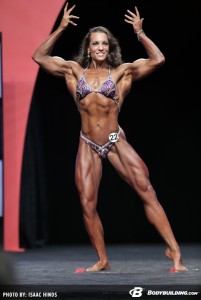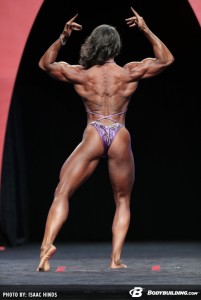 8
Toni West
351,221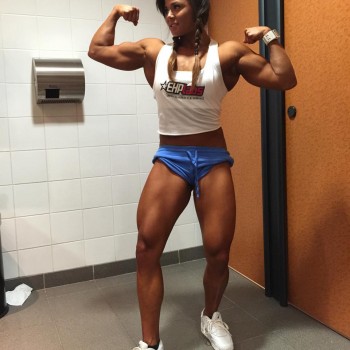 9
Sophie Arvebrink
215,088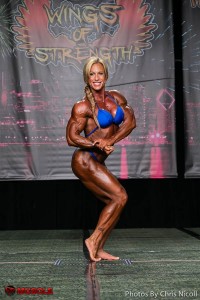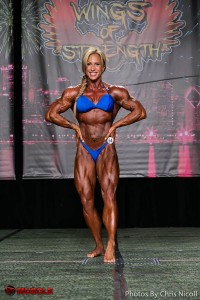 10
Zoa Linsey
168,435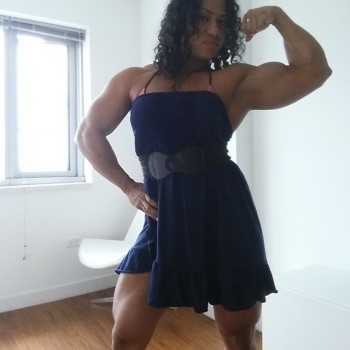 11
Kashma Maharaj
150,634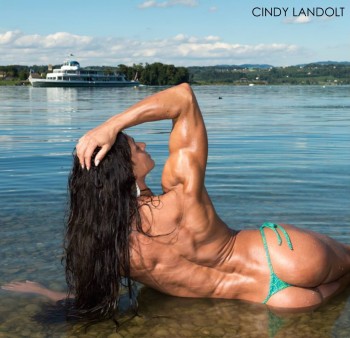 12
Cindy Landolt
141,994
ANALYSIS
Those top 2 are incredibly popular! TV stars in Brazil, they must be part of the celebrity culture there I would think. Dana Linn Bailey wins for the most popular "truly muscular" name. Mostly, the more popular ladies are those with the 'Fitness' vibe but one surprise for me in this list is Kashma Maharaj: 150k likes for a genuinely BIG female bodybuilder, wow!
[Also
Zoa Linsey
, no? I believe she's big in Japan - ed.]
I'm also going to note Iris Kyle,
[not in the
Hot and Hard 100
]
who, with 158,594 has just slightly less than Kashma, a surprisingly large following.
For comparison, Serena Williams is surely one of the world's most recognisable female athletes. And what is her total for this? 2,757,946.
And at this point JT took the idea and just ran with it...
B.
THE MOST POPULAR "MUSCULAR" WOMEN in the WORLD
This isn't comprehensive at all, but looking more widely than the Hot and Hard 100, taking the guidelines as a woolly "muscular/defined" (either the photo shows muscle enough to get my attention, or they say IFBB, Fitness, Physique, whatever in their tagline), so far the 14 members of the "Millionaires Club" are...
Qualification = greater than 1,000,000
1
EVA ANDRESSA VIEIRA
7,060,477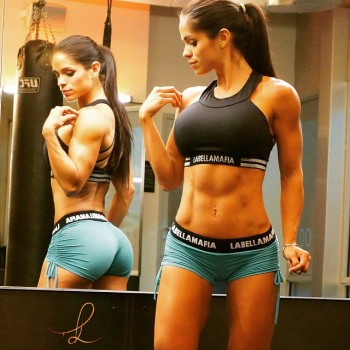 2
Michelle Lewin
Fitness Model 5,253,872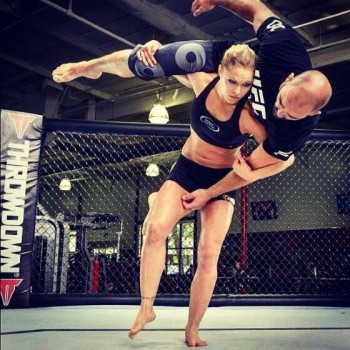 3
Ronda Rousey
Mixed Martial Artist/Actress 3,379,482
4
GRACEYANNE BARBOSA
2,978,044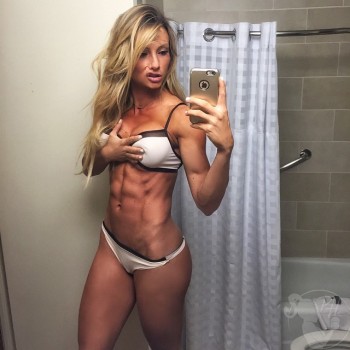 5
Paige Hathaway
Fitness Model 2,817,257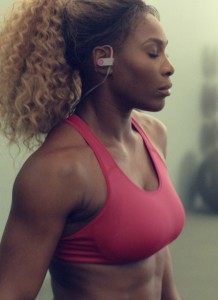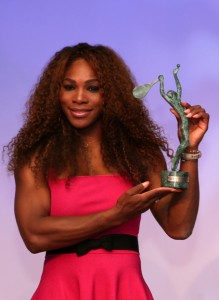 6
Serena Williams
2,757,946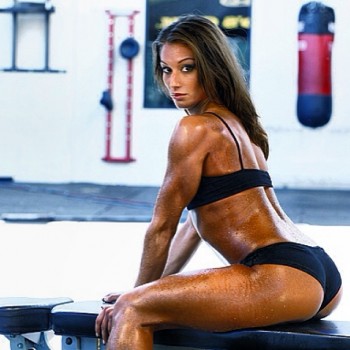 7
Christina Vargas
IFBB Pro Bikini 2,191,638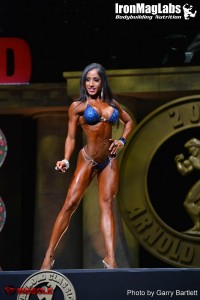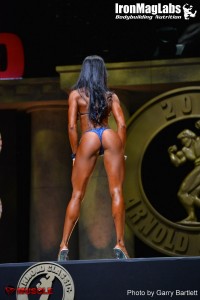 8
Narmin Assria
IFBB Pro Bikini 1,814,504
9
DANA LINN BAILEY
1,442,069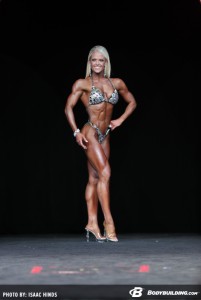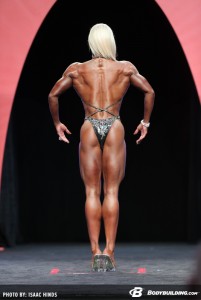 10
Nicole Wilkins
Ms Figure Olympia 1,278,620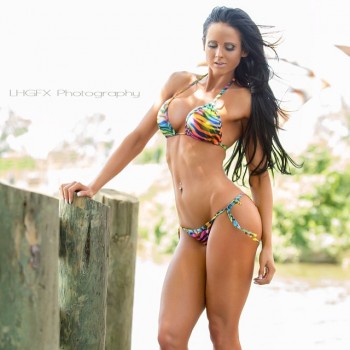 11
Justine Moore
Fitness Model 1,277,004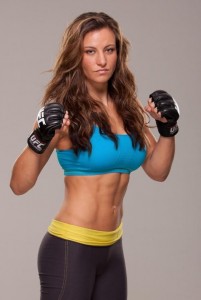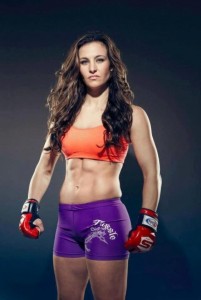 12
Miesha Tate
Mixed Martial Artist 1,222,962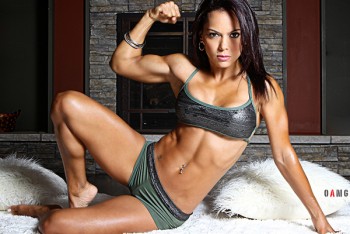 13
Vanessa Tib
Fitness Model 1,189,060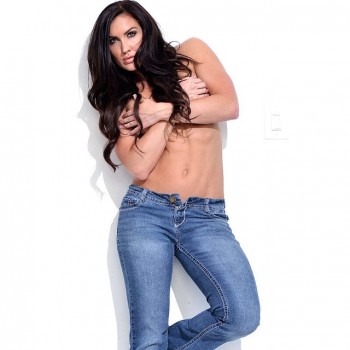 14
Pamela Jane Noble
Fitness Model 1,029,595
ANALYSIS
JT says,
Nicole Wilkins is the one standing out for me as someone that I was expecting to appear in the Hot and Hard 100.
It's hardly the most muscular collection of women, I think you will agree. Once again, it's
Dana Linn Bailey
flying the flag (nor fail) for the really muscular woman. Obviously what we
FMS
readers think of as
Hot and Hard
is largely not what the world admires or aspires to!
A full list of the numbers relating to the
Hot and Hard 100
is available
here
.
Comments and suggestions to:
6ft1swell@gmail.com
And incidentally, tomorrow just happens to be
Dana Linn Bailey
's birthday.
She'll be 32. And rising.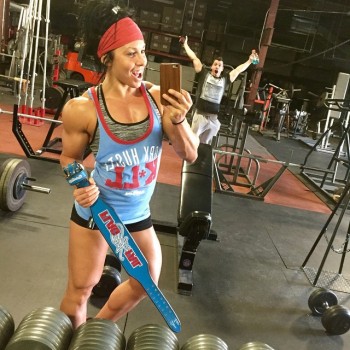 Happy Birthday to the World's Most Popular Muscle Woman!
Enjoy!
And many many thanks to JT.