Chicago, 6th July 2012.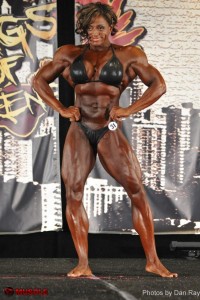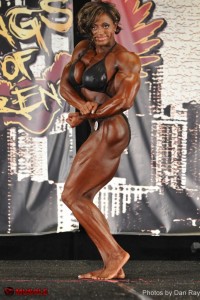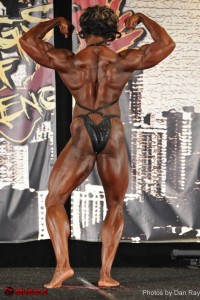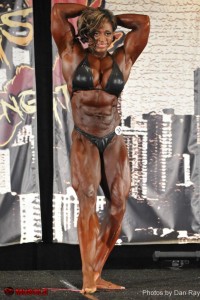 Mmmmonique Jones
wins the first of her two consecutive Chicago titles.
A big day for Mmmmonique, and, in retrospect, a big day for professional female bodybuilding as well. In fact, this was arguably the most important show in recent female bodybuilding history and the clue as to why lies behind Mmmmmonique's mmmmmassive body in the (now familiar) design of the backdrop - the 2012 IFBB Chicago Pro-Am was the first contest that was sponsored by
Wings of Strength
.
Jake and Kristal Wood (then Kristal Tosko) had launched
Wings of Strength
the year before with the stated aim "to ensure that there are meaningful stage opportunities for women to compete in bodybuilding pro shows". Their model was simple.
We figured that by doing a website, we could pay models well, pay photographers, and then after that take all the money and push it back into the sport,
said Kristal shortly before the website launched.
So hopefully we'll be able to have more female bodybuilding support, more prize money, more events.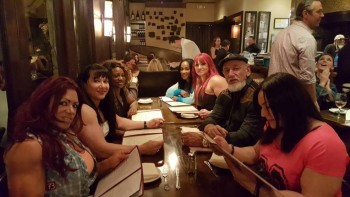 Jake and Kristal (literally) putting food in female bodybuilders' mouths
In conjunction with promoter Tim Gardener, whose Tampa Pro in 2011 was the first big show
WoS
provided the female classes' prize money for, Jake and Kristal had, within a few years, become the life support for IFBB professional female bodybuilding. It's not so much the case that they have ensured more events, and more that without their plan and passion it is highly likely that there wouldn't be
any
events at all.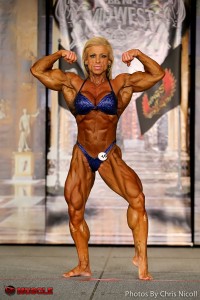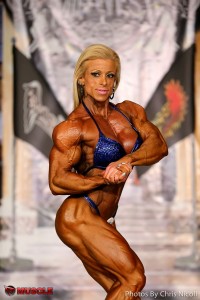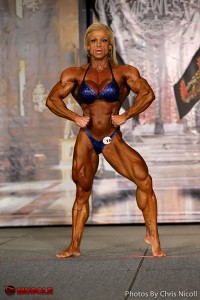 Anne Freitas wins the 2014 IFBB Omaha Pro
The show was a single class Figure Championships in 2012 and 2013 before WoS took charge
Jake, Kristal and Tim not only managed to keep the sport going last year - the first full year without the highest profile IFBB female bodybuilding shows of the Ms Olympia and Ms International - but were also able to offer previously unheard of levels of prize money in the process. This year they have added two new pro female bodybuilding shows to the calendar
and
organised the 2nd Rising Phoenix World Championships within an all-female event with all five professional female classes.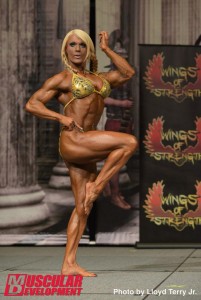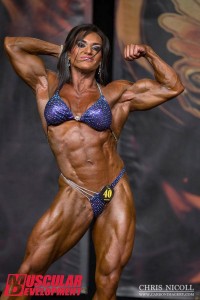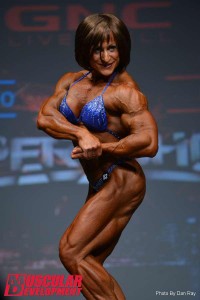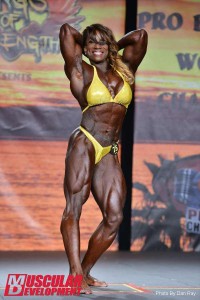 Four winners in 2015:
Lisa (Omaha), Helle (Chicago), Christine (Toronto), Margie (Tampa)
The Toronto Pro was the only show Wings of Strength did not provide the main sponsorship for
I'm not quite sure why, but many of those who claim to be fans of female muscle consistently fail to acknowledge the contribution that
Wings of Strength
has made. It seems almost as though the majority are not actually aware that it is
WoS
and
WoS
alone who have given professional female bodybuilding new life after the IFBB attempted to kill it off altogether. And this willful ignorance was once again apparent in the build-up to last weekend's Rising Phoenix World Championships.
The main - but by no means the only - criticism levelled at
Wings of Strength
(or more accurately "them") concerned the absence of
Iris Kyle
from the competition.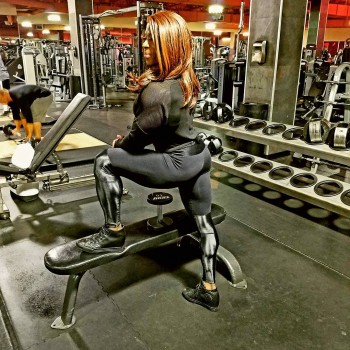 Much of the chatter erupted after Iris had taken her beef with
Wings of Strength
public in a 25-minute interview with RxMuscle's Dave Palumbo in the week before RP2016.
Watch it
here
.
Now I am in no position to judge how accurate Iris' version of events is, nor the validity of her (many) claims. What I can say though is that for someone who feels "disrespected", she appears to have no qualms about disrespecting, for example,
Lenda Murray
or indeed the entire field of women at the 2016 Rising Phoenix.
And, crucially I think, Iris has misjudged or misunderstood the new reality of professional female bodybuilding, which has moved on since she "retired" after her 2014 Olympia win. They may be competing within IFBB accredited shows, but female bodybuilders now are supported by
Wings of Strength
, not Jim Manion. Mr Manion is not the one she should have appealed to, he's the wrong friend for Iris to have.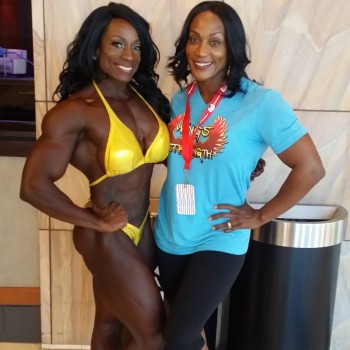 Lenda would have been a much better choice.
The "controversy" has been covered extensively in the bodybuilding press.
Did Wings of Strength Push Iris Kyle Out?
reads the headline in MuscleSportMag, for example. Well, I am
still
in no position to judge, and all anybody, including the author of that article has to go on is what Iris is saying but yes, it looks like they probably did.
Well,
so what?
The people who single-handedly pulled pro female bodybuilding back from the abyss in 2015 and have nurtured a small but significant expansion in 2016 decided they didn't want the champion who retired from the sport at the very moment when it had no future, and who decided she wasn't so retired after all only after she had witnessed
Margie Martin
last year pick up the kind of prize pot it had taken her years to accumulate under the previous regime. Is it, is it
really
such a "damn shame"?
And I say that
with the greatest respect
.
Jake and Kristal and the women of RP2016
The end result will not be the fans speaking about how good the show turned out or who the winner was, but rather how much better it all could have been with the addition of Kyle,
claims Joe Pietaro in
the MuscleSportMag article
. Over the coming days on FMS we'll be proving that assertion is a lot less than 100% accurate.