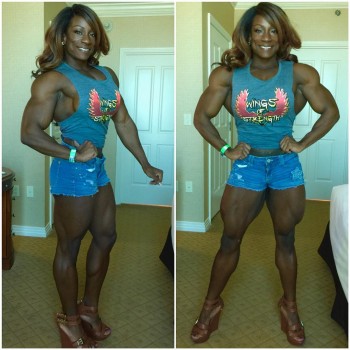 As we noted
recently on FMS
, for the past year female bodybuilding has had a worthy champion indeed. Worthy of her title - she was the best at the inaugural Rising Phoenix, although Helle was close. Worthy of the name - a humble, gracious champion, respectful of her peers, supportive of the people who nurture her sport.
18 of the world's finest lady bodybuilders are about to take the stage...
(and Margie makes sure every single one is included)
And she's
sexy
as hell.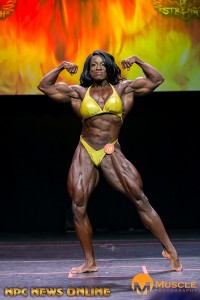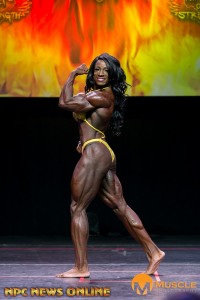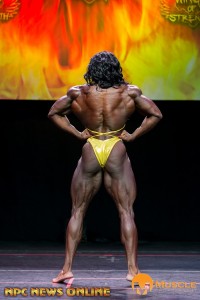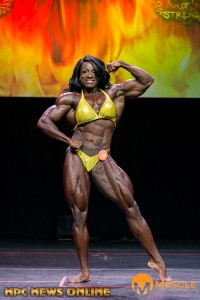 Really, all due respect and everything but was I the only one who found it comforting that, for a change, the best female bodybuilder in the world was also one of the sexiest? I don't go about preaching the female muscle gospel (except here!) but if I did, it would be a lot easier to convince people about female muscle with a pic or a clip of Margie than certain other past champions I could mention. You'd have to go back to Yaxeni in 2005 to find a Ms Olympia winner who knew how to bring her feminine sex appeal to the stage. But not in the last year. Margie's all muscle
and
all woman.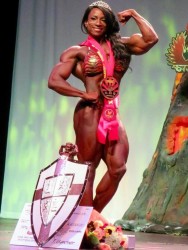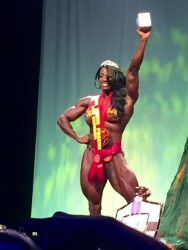 And the champion again. Despite the confident predictions that Alina only had to turn up, or indeed that this year would be Helle's year, the Queen of the 2015 Rising Phoenix was recrowned. And once again, there were few complaints. But that doesn't mean the result was predictable - far from it. Just like last year, nobody was sure until the announcement was made. Including the champion herself.
This is my 12 weeks transformation,
she told
her Instagram
followers after the prejudging.
I couldn't be more proud of myself and what I've accomplished. Finals are tonight and I can't say right now where I'll land but as far as I'm concerned I brought exactly the look I wanted and I couldn't be happier... Well that's not true I would be pretty fricking ecstatic to successfully defend my title. We shall see...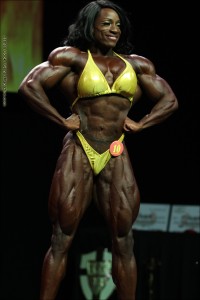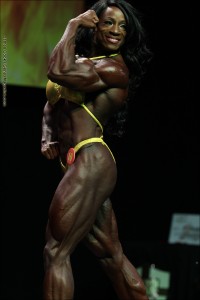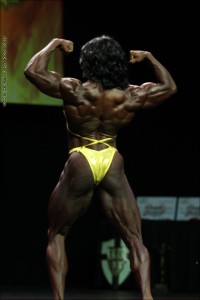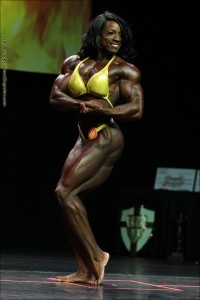 Gosh she makes me swoon. All that beautiful
BEEF!
The way her massive, rippling quads bulge outwards; the thickness and definition across her back; that hamstring drop (see how I'm learning the lingo!) curved like a mighty bow (and adding a bit of lyrical panache all of my own!) about to unleash its firepower... I'll stop now.
It didn't seem possible, but she looked even bigger and better for the evening show in her fiery posing suit -
I felt like a Rising Phoenix,
she said. As always, she seems to have gone all out for the finals, leaving none of her sass back in the hotel room. I haven't seen any video of her routine as yet, but I'm 100% sure that when I do, I'm going to be watching it more than once. She looks so fierce and powerful, and yet, so feminine.
Exactly how I want my champ to be.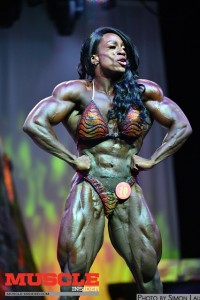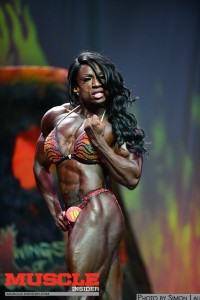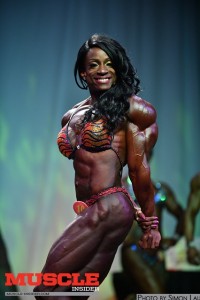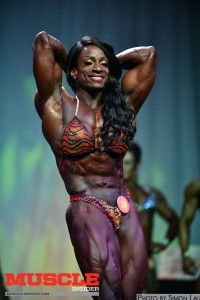 I felt, last year, that Margie had gone to the Tampa Pro and gone out on stage and demanded the judges give her first place, just with the force of her attitude. She performed the same trick at the inaugural Rising Phoenix, and it seems to me that she did it once again here. And while she was testing the metal of her medal and raising her mighty shield aloft, I really want her to be saying "Bitch all you want Iris,
I'm
the Queen now!", though of course she is far too gracious a Queen to even think that.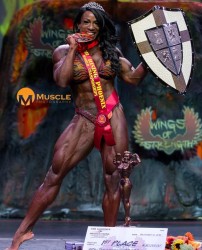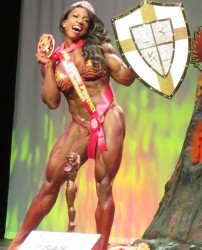 So, the champ again, the champ for another year. She's started off by rebranding herself. She's no longer the "Queen of Quads" (well, not in name anyway, they are still the mightiest meatiest thighs around), now she's
"Ms Rising Phoenix"
.
She's customised (or "McGyver'd" in Margie-speak) some of her Wings of Strength freebies
. And she's been enjoying her post-contest body and not shy about making sure you know it.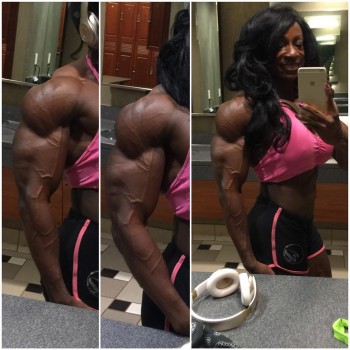 Just enjoying being big and lean!
she says. I really don't think female bodybuilders put this out there enough, but Margie tells it like it is. She looks exactly how she wanted to look, and as her body, finally refuelled with carbs, regains its power, she feels - for a short time at least - incredible, invincible, the sexiest woman on the planet.
We spend so much time getting ready for a show and then afterwards it's important to have fun. Got a little arm work in today, nice pump. OOOOOH I love it!
And the kind of fun Margie has with it is definitely my kind of fun. Prepare for
Quadgasm!
Ridiculously, I'm already thinking a third year in a row is unlikely.
I guess I'm just not used to having an FBB champion who I, who
everyone
seems to adore so much. I guess I'm still not used to having a Queen who is just such a stone cold sexy female. I definitely feel I
could
get used to it though. It definitely feels right.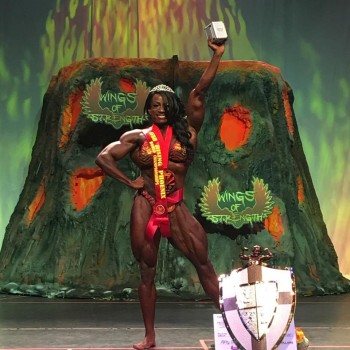 Much love to the Queen!