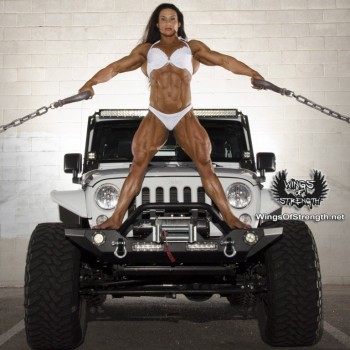 There was, one way or another, a real air of expectancy about
Alina Popa
's return to the stage as the day of the Rising Phoenix approached. Some hoped this would be the show where Alina would finally be recognised as the best female bodybuilder in the world, others were just excited that she was back and would be competing again.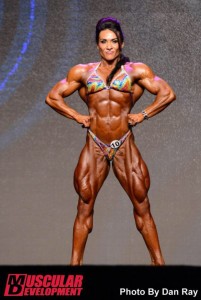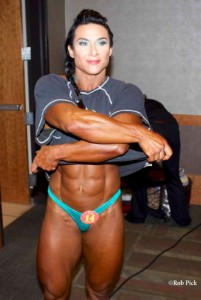 Worth the wait - Alina @Ms Olympia 2014, and about to take the stage @RP2016
The 2014 Olympia was the last time we had seen her in her posing suit. She had finished 2nd to Iris for the 2nd year in a row, and ever since the idea that she was robbed by the judges at that last ever Olympia, or even on both occasions, had evolved from an opinion into a hard fact in the minds of Alina fans everywhere.
She's been sitting on the sidelines for so long due to injury that I'm sure she extremely motivated to come back with a vengeance, and she's had all the time in the world to fine-tune anything that needs fine-tuning,
read one typical comment.
I'd be shocked if Alina doesn't win.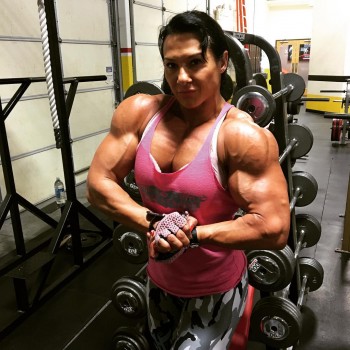 Alina, 7 weeks out
In
the FMS RP preview
, we were bigging up Alina ourselves, although readers should note the "if" in the sentence - we weren't quite as sure about the result as some were.
She was the fan favourite at the last two Ms Os,
we wrote,
and her popularity has barely waned since. She has the admiration and affection of her peers as well. And if, when Saturday comes, Alina is, at last, going to be crowned the champion of her sport, she will be a champion who fought for her sport through its darkest hour.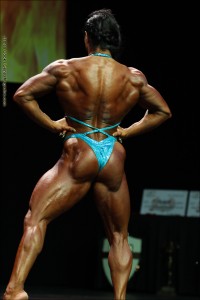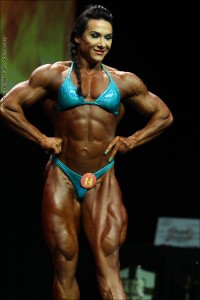 In the end, Alina didn't win. And she wasn't the runner-up either. 3rd place was what, it turned out, the judges gave her, and though many disagreed with them about the identity of the runner-up, there were few complaining about her placing, and those that did were not given much truck on the forums.
Take your Alina fanboy glasses off,
one poster who claimed "Alina was robbed" was told.
She deserved her placing.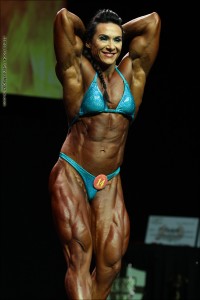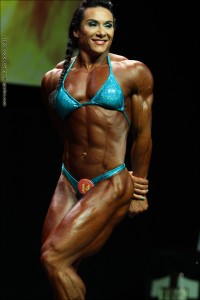 But there was, as always for Alina, a whole lotta love. It had been a tear to her Achilles tendon followed by another in her bicep a few weeks apart after the Olympia that had caused the long lay-off. The mood afterwards was one of rejoicing that she had returned at all, and the fact that she had returned after such nasty injuries and still looked like a potential winner was also worthy of celebration.
So glad she's fully recovered and back in the game,
was a typical sentiment after the show. To another fan, Alina was simply "awesome".
To bounce back like this after such horrendous injuries is a true testament to her will and dedication to the sport,
he wrote.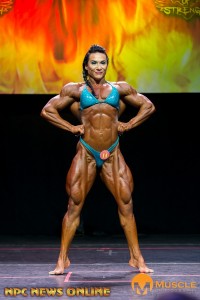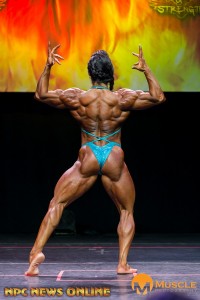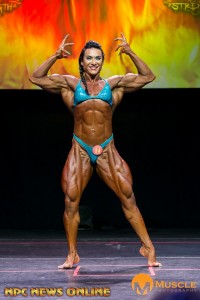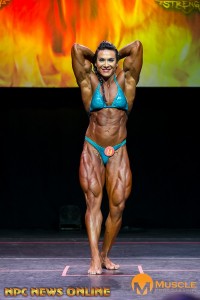 When images of the show became available, to my untrained eye she didn't look any less of a goddess than she had done in 2014. Those genes haven't been affected by the injuries! She's so huge and thick and cut, and yet at the same time so poised and feminine and beautiful. But when I saw
a short clip of the posedown
I couldn't help noticing that it was Margie and Helle and Sheila who dominated the middle of the stage, with Alina on the edges. She serenely moves into the centre to join them towards the end of the clip, and then it rather abruptly ends.
About sums it up,
I thought.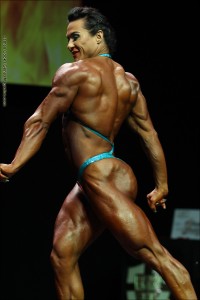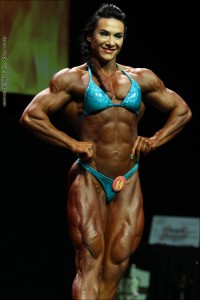 The Iris-out-so-Alina-can-win conspiracy theorists were proved utterly wrong, though I wouldn't bet against Alina coming back next year and getting her hands on the winner's cheque. Then again it probably wouldn't take you long to convince me she won't win next year either. Her competitive career is, I sincerely hope, far from over, but right now it is in her career as a coach where success is coming more easily.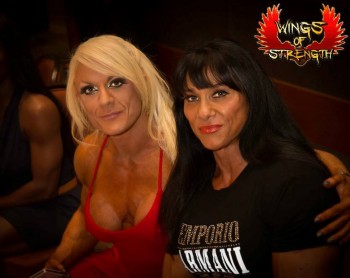 Lisa, and her coach and her inspiration @RP2016 check-in
Lisa Cross
and
Elena Oana Hreapca
are the two biggest names of many who Alina has been training from her Colorado base. One, the 2016 North Americans overall FBB champion
Jennie Roosa
, will be a new name to watch in the pro ranks in 2017. So perhaps Alina isn't destined to be remembered as the great champion with countless titles to her name after all. Nevertheless, she may yet leave a considerable, and much more important legacy to female bodybuilding. That legacy won't just be in the shape of the countless women she has already inspired and will go on inspiring into building muscle in her beautiful image, but also in the shape of Jennie and the many other women who she brings on in the sport as its struggle to survive continues.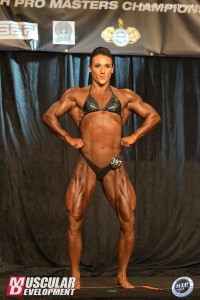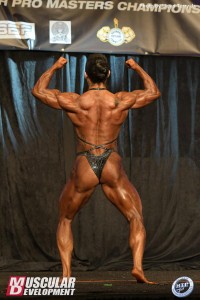 Jennie Roosa - Mini Popa?
Time will tell. For now, isn't it
GREAT
to see her on stage again?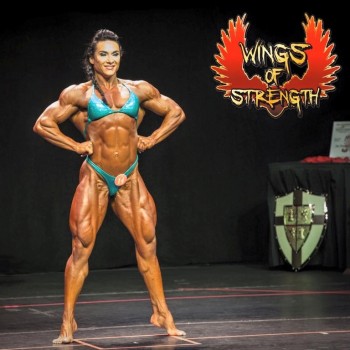 Alina on Instagram
.