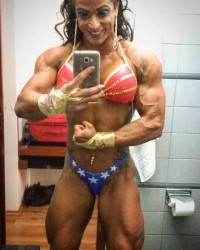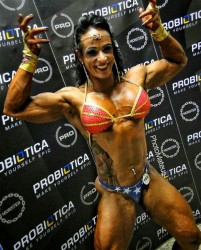 I don't know a lot about the WFF (World Fitness Federation) - other than it has a category called "Superbody" - but seeing as Brazilian muscle
bomba
Gilberia Cunha
is the new South American champion, I could be persuaded to find out a bit more.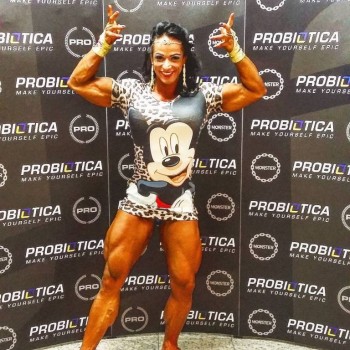 Truth be told, I don't know a hell of a lot about Gilberia, either.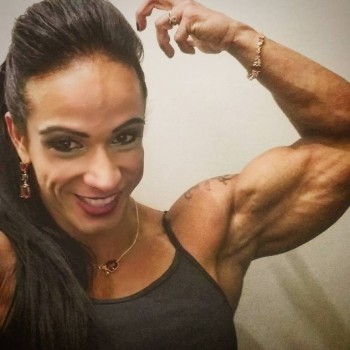 But I know what I like. And she's got it. In spades.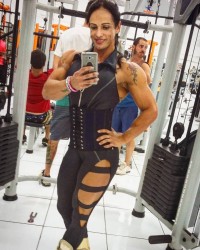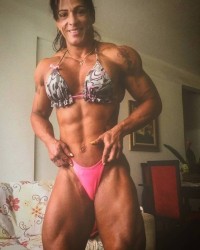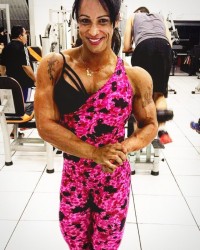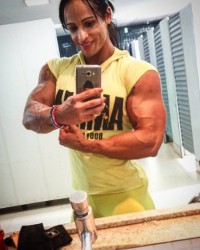 I do know that she has been around since 2013 or earlier, but that this year has seen her make a bit of a breakthrough. As well as WFF South Americans, she's won national and state titles in 2016. And she's also been recruited for work by some of the bigger female muscle paysites -
Awefilms
,
Muscle Angels
, and
Fit Vids
, for example.
Brazilian thighs, "skin like a gum" [©
Loana Muttoni
] on her sizzling abs. Pumped, vascular biceps. Flames on one arm, a rose on the other, and a big, sexy smile on her face as she watches herself flex in the mirror... What's
not
to like about her?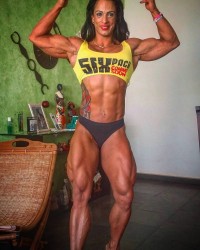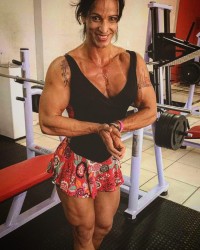 OK, get some fluids on board before proceeding further.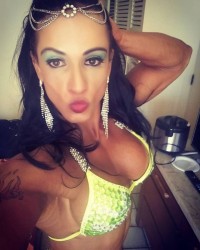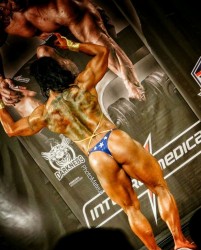 Watch Gilberia in further sexy flexing action in
a Double Biceps preview from 2015
(full video available
here
), and
on the Daily FBB Clips website
(not much of a preview, I grant you, but it may make you explore their site more, which is no bad thing).
I have no idea what was going on here!
More Gilberia on
her Instagram
.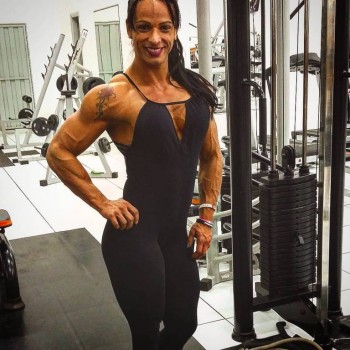 And here are Gilberia's compulsories at the WFF
Sulamerica
.
And her ultra-swoonworthy winning routine.
There's almost an hour of Gilberia training on that channel. Fluids! Then start
here
.
Divertir-se!